The Tank Museum has released a new video detailing how astonishing evidence came to light and changed the long accepted story of the world's most famous tank – Tiger 131.
TIGER DAY 12-14TH SEPTEMBER
The Museum's Tiger 131, a world-famous Second World War tank, is the only running Tiger I in the world and visitors to The Tank Museum on 14 September will have a chance to see the Tiger live in action; one of its two yearly outings.
Just last year new information came to light on the capture story of Tiger 131, when the location of its capture and the identity of the forces who disabled it was brought into question. It was established that the tank had been immobilised in a different action than had been believed since the Second World War.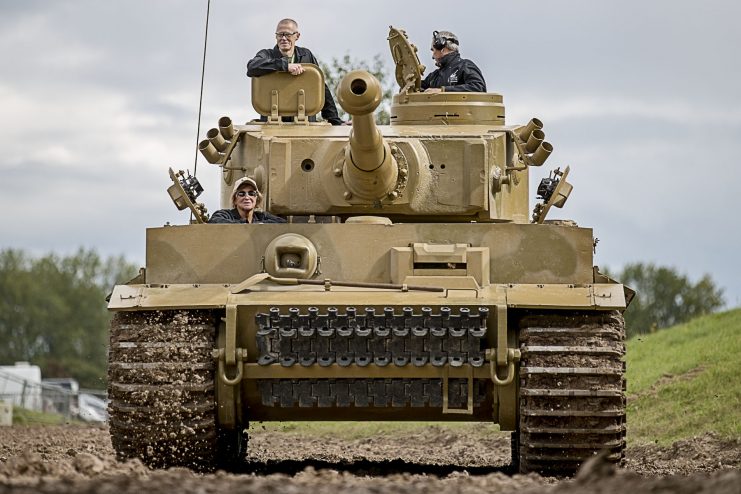 At Tiger Day 12, Tiger 131 will take part in a 45 minute display alongside its Axis and Allied contemporaries, including the very Sherman tank which played the 'Fury' itself in the film.
For the true Tiger fan, premium tickets are available for Friday, Saturday and Sunday, where you can see inside Tiger 131 and other Panzers, tour the Workshop and have your very own seat in the grandstand for the arena for the display.
Tiger Day 12 is also the perfect opportunity to visit The Tank Museum's remarkable exhibition, 'The Tiger Collection – the Tanks, the Terror and the Truth'.
Closing at the end of October 2019, every member of the famous Tiger tank family has been brought together for the first time ever.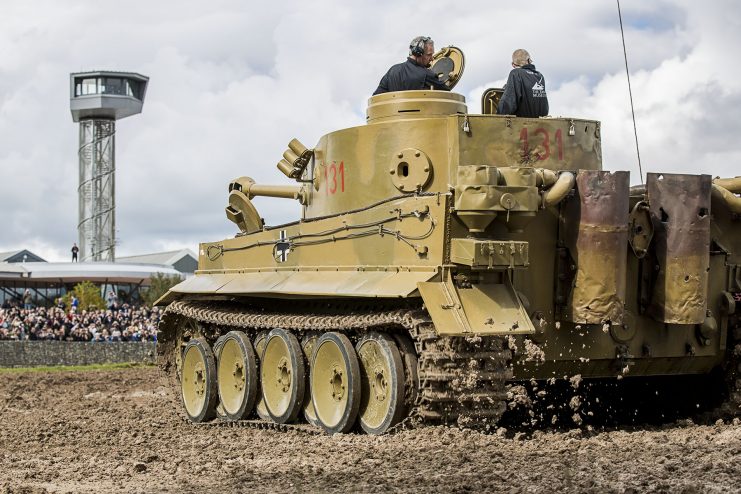 The Museum are offering the opportunity to win a ride in Tiger 131 with a special charity auction and raffle. Raffle tickets are £3 and are available online, the EBay auction will run from 26th July – 5th August.
The Museum will open from 9:00am to 6.00pm, with a lunch time arena display. Premium, Advance and Season tickets still available, Annual Passes will not be valid. Book online now!
http://tankmuseum.org/whats-on/events/bovevt64010
YOU SHOP – AMAZON GIVES
Make your shopping count and support The Tank Museum (Wareham, EW) by selecting us as your chosen charity every time you buy from smile.amazon.co.uk. It's the same Amazon. Same products, same prices, same service. Click smile.amazon.co.uk.
Another Article From Us: Graf Spee's 1/4 Ton Eagle Causing Controversy In South America – Again