He claims to have a knighthood and that he served as a Royal Marine in the Falklands War, where he was mentioned in dispatches for bravery. The author of these biographies is unclear at this time.
Artist, John Damari, has been given the cold shoulder by several charities after evidence came to light that he has not been sincere regarding his military service and his civil honors.
John Damari, who donates painting to raise funds for charities, is mentioned in several community groups and charitable websites.
On the website of the Kilmacolm and Port Glasgow Agricultural Society Ltd, Damari is commended for his charitable work and that his knighthood was bestowed upon him by Prince Charles.
John Damari and myself at Accord Hospice Art Exhibition. pic.twitter.com/8J5zAyehTP

— Jim Barrie (@JimBarrieArtist) September 5, 2017
Another website that of the Accord Hospice in Renfrewshire states that the knighthood was presented at Chillingham Castle by His Royal Highness, the Prince of Wales.
A third on-line reference, this time on the Facebook of the Troon Rotary Club, Damari is also quoted as being the personal artist to Prince Charles.
The Government Award's Committee, responsible for receiving and reviewing all nominations for honors, said that there is no entry for John Damari on any of their lists, whether for exceptional service or merit.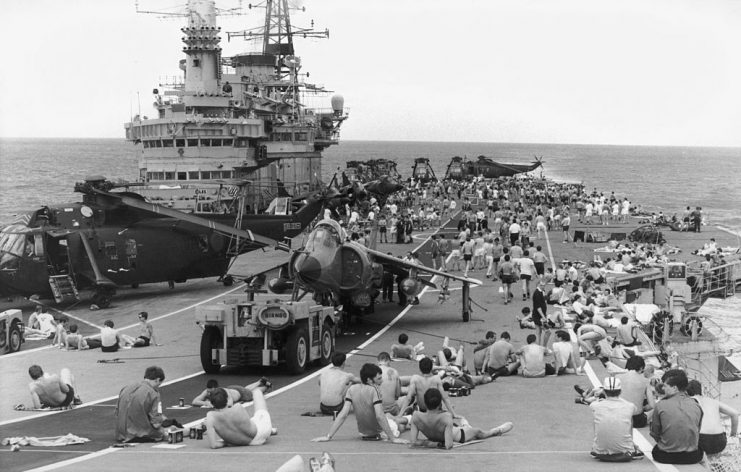 When pressed to explain this discrepancy, Damari told the Scottish newspaper, The Record on Saturday, that he had done nothing wrong and that he had been made a Knight Protector of Chillingham Castle. He did mention him being a Royal Marine.
He said others had misrepresented his claims and that he knew he had an honorary title for his artwork.
It seems that Johan Damari has taken an unofficial honor from Sir Humphry Wakefield, of Chillingham Castle, near Alnwick Northumberland, and woven it into something a great deal larger and grander.
Sir Humphry called John Damari a 'silly man.' He suggested that he stop making these ridiculous claims, and indeed to stop using the title "Sir."
Perhaps, more serious is the claim made by Damari that he served as a Royal Marine in the Falkland's conflict and that he had been mentioned in dispatches.
He was photographed at a veteran's event wearing a green beret and a medal issued for that conflict. The medal sported a cluster, indicating that the owner served in a combat role.
These claims have angered John Davis, a retired Royal Signals soldier, who investigates people that invent stories regarding their military service.
Davis befriended Damari on Facebook and was told that Damari served both on land and on-board ship during the conflict.
When Davis tried to find his name in the lists of men that served, there was no mention of him. When he asked Damari to explain this, he received no reply.
Davis pointed out that if they were living in the USA, Damari would be liable for criminal prosecution for making false claims about service.
From the evidence gathered by The Record on Saturday, it seems reasonable that John Damari is living a Walter Mitty life and has created an imaginary world of his own.
The good deeds that he has done are now overshadowed by the imaginary world that he has created.