Three largely intact muskets dating back to the Revolutionary War have been discovered off the Florida coast. They've since been cleaned by conservators with the state's Bureau of Archaeological Research, and are anticipated to be put on display in the near future.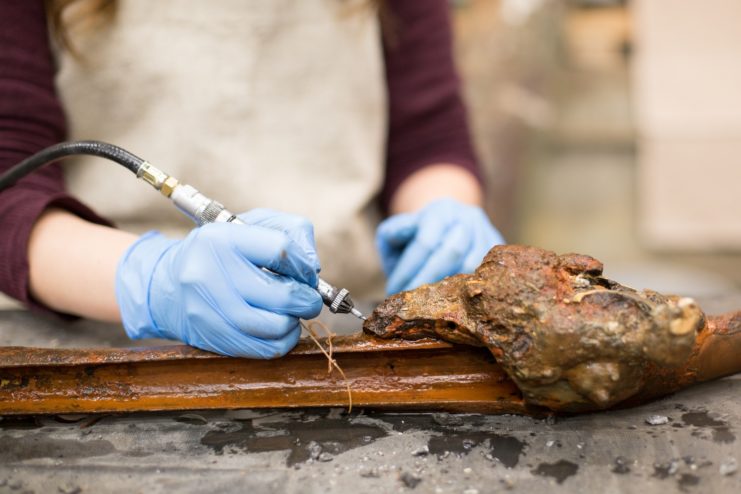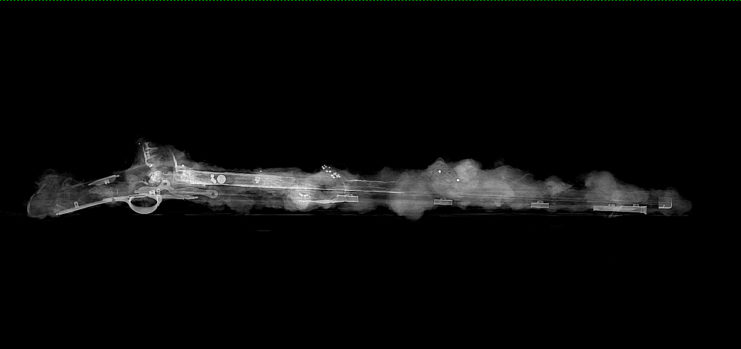 The muskets were found in the wreck of a British Loyalist ship that sank in St. Augustine Bar in December 1782. It was carrying Loyalists, troops and enslaved Africans who had been evacuated from Charleston, South Carolina.
The wreck was discovered by members of the Lighthouse Archaeological Maritime Program (LAMP) at St. Augustine Lighthouse & Maritime Museum. From 2009 to 2015, archaeologists with the program mapped, recorded and excavated the wreck. It has since been added to the National Register of Historic Places.
The weapons were discovered in 2012, when divers were "groping around in the dark on the ocean floor." They were largely unrecognizable as British Brown Bess muskets, and one had a bottle neck fused to it.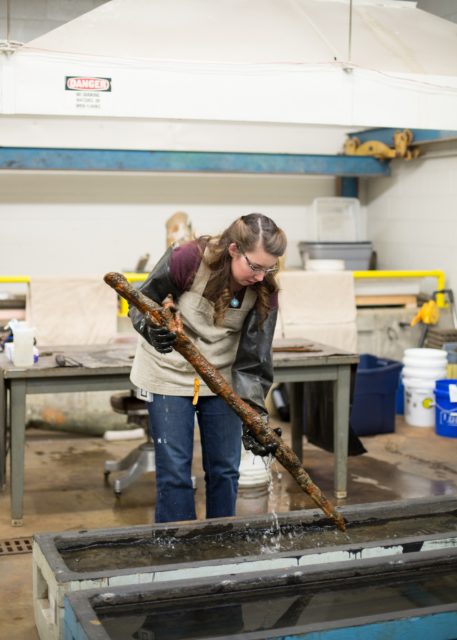 In a post shared to Facebook, the Florida Division of Historical Resources announced that conservators with the Bureau of Archaeological Research's Conservation Laboratory had finished treating the muskets.
"Conservators removed the outer layer of corrosion to reveal the muskets, complete with intact stock, lock, and brass furniture," the government organization wrote. "The stocks were preserved in polyethylene glycol, to bulk and support the waterlogged wood cells as they dried.
"The brass furniture included the ramrod pipes, side plate, wrist plate, trigger guard, and trigger plate, all conserved using electrolysis and later affixed to the dried stock," the post continued. "The locks were partially corroded away and partially preserved; leaving an intricate shape that required step-by-step casting and removal of the corrosion."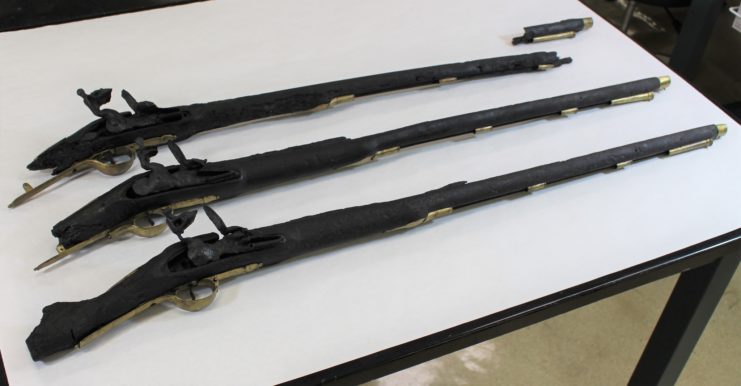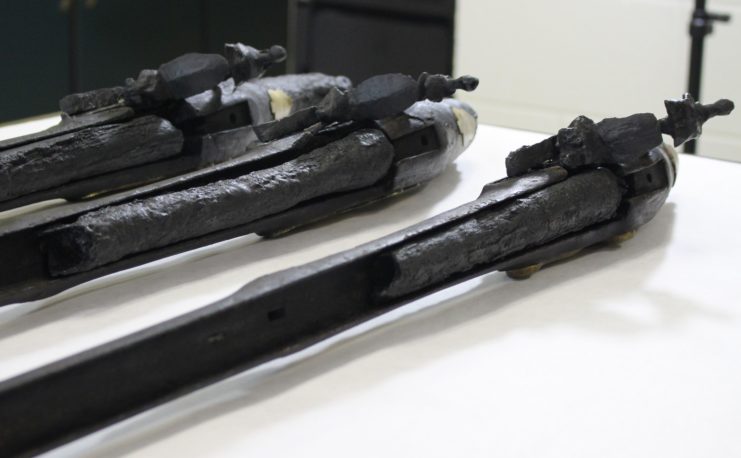 More from us: Man Discovers WWII-Era Submachine Guns While Magnet Fishing
At present, the plan is to have the muskets be put on display at St. Augustine Lighthouse & Maritime Museum.