The US Army Corps of Engineers' Savannah District has completed maintenance dredging in the Savannah River, a project which uncovered a total of 19 cannons dating back to the American Revolutionary War.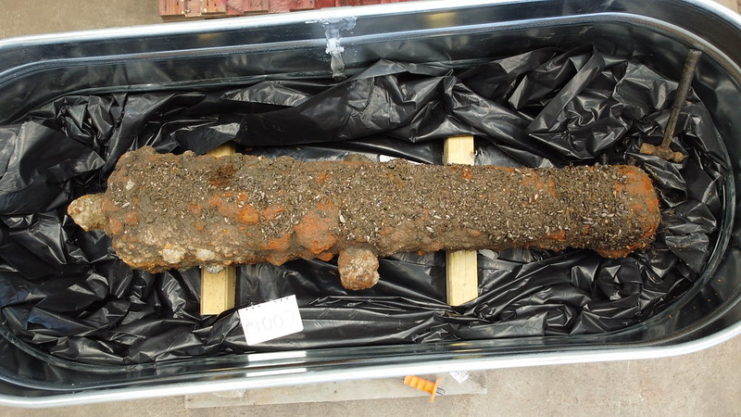 Crews began dredging the Savannah River a few years ago, and first discovered a number of cannons in February 2021, near Old Fort Jackson. While initially believed to be from the American Civil War, research indicates they're likely much older, dating back to the 1779 Siege of Savannah.
Twelve more cannons were raised the following January, and since then additional ones have also been uncovered, bringing the total number of cannons to 19. The final ones were found using remote sensing technologies, but due to their placement in the river sediment were unable to be identified. Analysis did, however, confirm they were manufactured during the mid-1700s.
They, along with other artifacts, are now being preserved in tubs of water, until a conservation plan can be formulated. These will likely include looking for any identifying marks that would tie them to a specific vessel or shipwreck.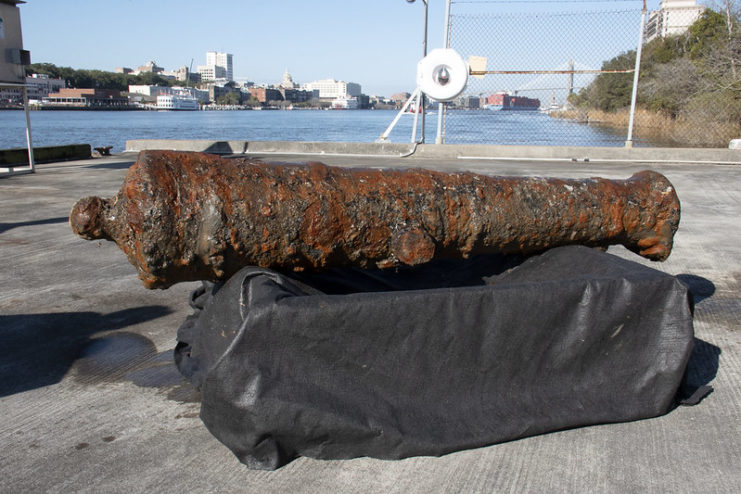 Experts have agreed the cannons likely belong to British ships that were scuttled in the Savannah River during the Revolutionary War. Prior to the Siege of Savannah, the city had been under British occupation. When they spotted French ships off the Georgia coast, the decision was made to scuttle at least six ships downstream, in an attempt to block the French.
The battle that ensued was one of the bloodiest of the conflict. Around 300 colonists and their allies were killed, while hundreds more were wounded.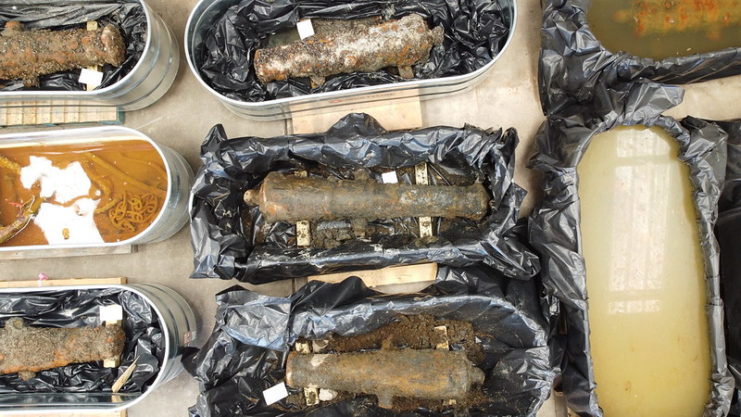 It's suspected the cannons came from the HMS Savannah and, possibly, the HMS Venus. Speaking about the find, the Corps of Engineers said, "A definitive conclusion on their origins is still pending further analysis and future conservation. However, current archival research points to the HMS Savannah as the origin of all or most of the artifacts.
"The HMS Savannah, HMS Venus and other troop transports were sunk with their armaments intact in an area called Five Fathom Hole. These sunken obstructions blocked Savannah from the advance of the French fleet in September 1779, shortly before the Siege of Savannah occurred in October 1779."
There are currently attempts being made to track down the HMS Savannah's log, which will provide more information about the type and number of armaments that were onboard the vessel when it was scuttled.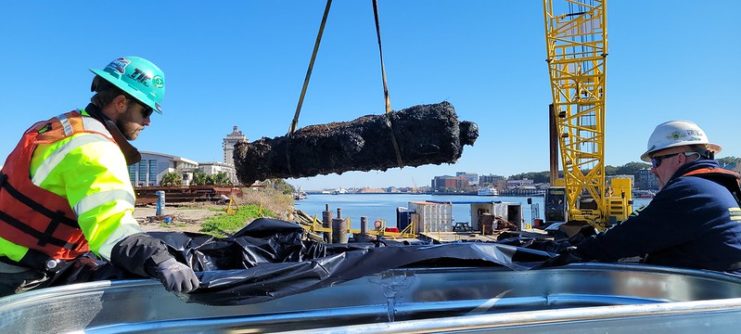 The plan is to eventually put the cannons on display, once an agreement can be made as to their conservation.