A "rare and unique" opportunity has arisen for those who wish to own a radar site with stunning views – if you have £500,000 ($620,000) available, that is.
Barrow Common is a piece of land in Norfolk that is loved by birdwatchers, stargazers and history buffs. It's an elevated area with views of Brancaster Straithe, Scolt Head and The Wash.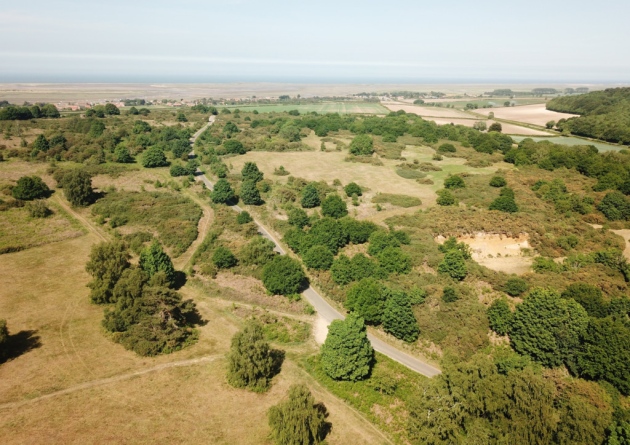 Those views were what made it attractive to the military in World War II and they built a radar station on the property to keep an eye out for low-flying German planes during the Battle of Britain.
The radar station is still there though the equipment and radio towers are gone. The structure is overgrown with the kind of wild vegetation and wildlife that brings nature lovers to the area for a visit.
There is evidence of even older uses for the land as it contains the remains of an ancient mound and round barrow. In 1952, Bronze Age pottery, charcoal and Roman pottery were found in the barrow. Later, Roman and medieval coins were found with the use of a metal detector.
The area has been designated an Area of Outstanding Natural Beauty (AONB). It is also a Dark Sky Discovery Site due to the vast number of stars visible on a clear night and for sale by estate agents Brown & Co
But before you decide to purchase the land, you should be warned that most of its 82 acres have received yet another designation – that of common land. There are a number of registered common rights holders and three public rights of way cross the land.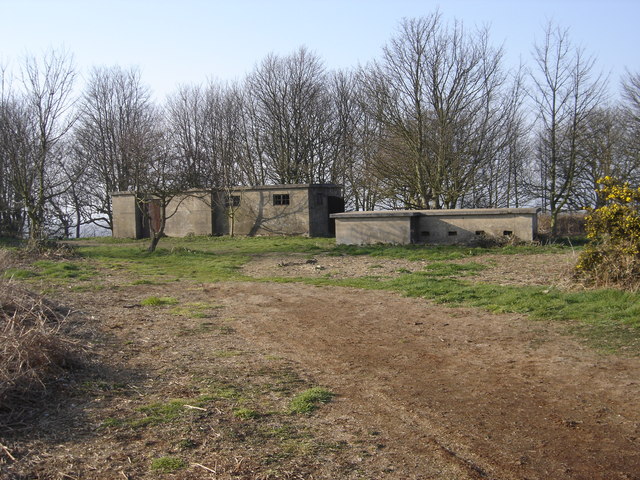 This greatly limits the commercial appeal of the property. Realtors are expecting to draw interest from nature organizations or possibly public collaborations who want to buy it as a community asset.
The National Trust and Norfolk Wildlife Trust currently use the site for wildlife and environmental surveillance.
According to Rowley Barclay, an agent with the King's Lynn office of property agency Brown and Co., common areas do go on the market from time to time but it is unusual for one of this scale to be offered for sale.
"There's not a lot you could do commercially the radar site," he admitted. The bunker could be converted and there are areas that could be used for events.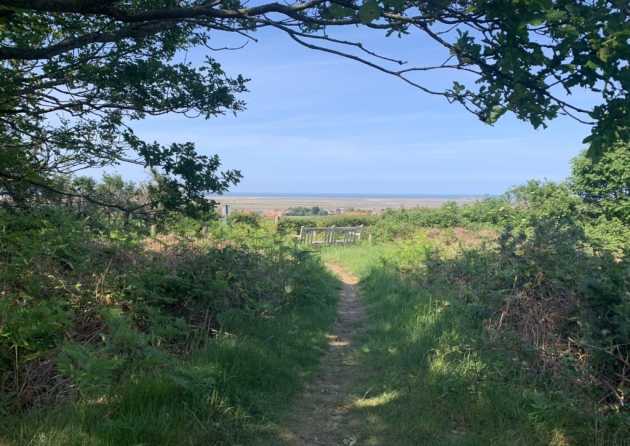 The real draw of the property is the chance to own something that is very special to Norfolk.
Experts recommend visiting the Barrow Commons in late spring to summer. At that time of year, the greatest diversity of plant life is on display along with some of its more uncommon wildlife like turtle doves, solitary bees and various reptiles.
The Commons are also home to five species of bat, including the rare barbastelle bat. Bird species that can be observed there include the firecrest, marsh harrier and (as mentioned) the turtle dove.
Prague Revamp Reveals Jewish Gravestones Used as Cobblestones
Foliage is mainly gorse and bracken scrub but a variety of other plants make their home in the Commons like a variety of grasses, scarlet pimpernel, annual pearlwort and the common poppy.