Princess Diana's brother, Charles, has recently revealed a letter he received that informed him of how their father led a small regiment to liberate two French towns in World War II. The 9th Earl Spencer said that he had previously been unaware of his father's heroics.
John Spencer had served in the Royal Scots Greys from 1944 to 1945. An individual in France has written a letter about the 8th Earl Spencer's actions which freed La Neuve-Lyre and La Vieille-Lyre from Nazi occupation.
Charles' father landed on Juno Beach in France on June 7, 1944 – the day after D-Day. He was 20 years old at the time and was known as Lieutenant Althorp.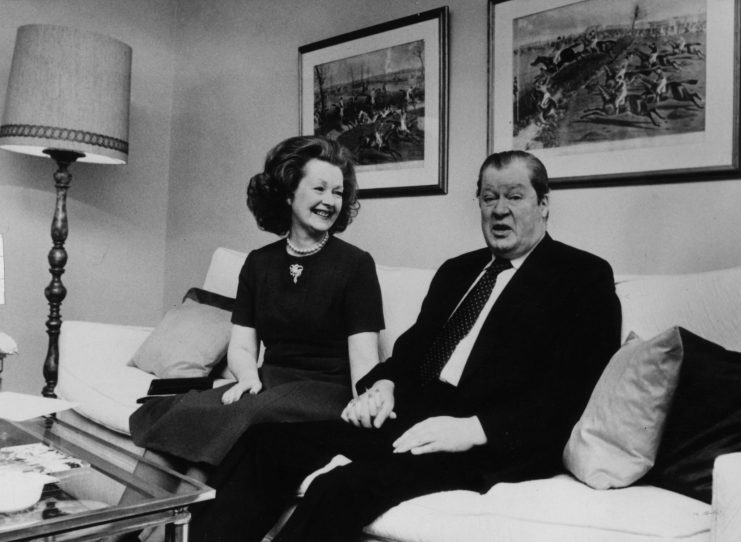 The letter writer initially asked Spencer if he knew who Lieutenant Althorp was in WWII. Spencer replied that it would have been his father. Then the individual responded with information about the heroic deeds.
According to the writer of the letter who did not personally know Earl Spencer, the elder Spencer led a small team of British troops which included four Sherman tanks. Together, they liberated the two towns located approximately 80 miles west of Paris.
Princess Diana's brother Charles Spencer recently unearthed a secret about their father's role in World War II that was kept under wraps for decades.

He invited us to join him in Normandy as he searched for more information. pic.twitter.com/iw77mdU7SS

— TODAY (@TODAYshow) September 4, 2019
After the war, he worked as an aide to the Governor of South Australia from 1947 to 1950. He then served as an equerry to George VI from 1950 to 1952. For the first two years of Queen Elizabeth's reign.
In 1954, he married Frances Ruth Roche. They had five children, including Diana and Charles. In 1969, they divorced. In 1976, he married Raine, Countess of Dartmouth, the daughter of author Barbara Cartland.
He became the 8th Earl Spencer when his father passed away in 1975. He had a heart attack and died in 1992 at the age of 68.
French historian Basil Kourotchkine and librarian/teacher June Gillis first made the connection that the young lieutenant who liberated the two towns was the future Earl Spencer.
Gillis has stated that she was excited to discover the connection. She said that people are happy to know that Princess Diana's father liberated the towns.
The current Earl Spencer traveled to France to participate in the 75th anniversary of the liberation of the towns. While there he found a memorial to the Royal Scot Greys who freed the town and a line indicating that his father had led the team.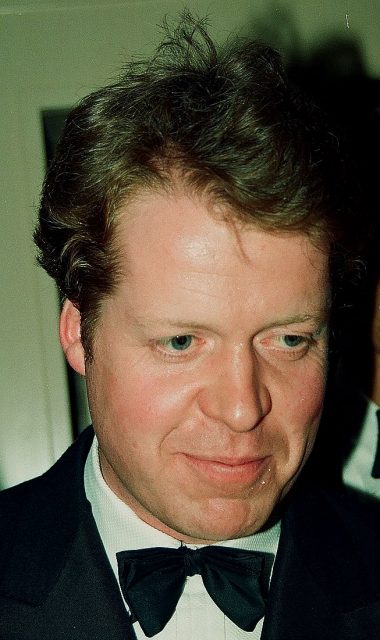 The Earl was told that not many people would likely arrive for the ceremony since it was held in August when many of the French go on vacation. Still, 300 people showed up.
Earl Spencer said he felt great pride when they announced that the commanding officer of the troops was his father.
The ceremony included bagpipes, a release of pigeons, and a poppy wreath placed at the foot of the memorial.
The news of his father's service was a bit of a surprise to Earl Spencer. His father,like many who served during WWII, had never talked about his service during the war so the family was not aware of what he had done at that time.
Charles Spencer, Princess Diana's brother, travels to Normandy to uncover father's war story https://t.co/Q5lApngZq5

— TODAY (@TODAYshow) September 4, 2019
The Mayor of La Vieille-Lyre, said: 'It's a pride for us to welcome you, Charles. Seventy-five years ago, on August 23, 1944, at around 3:00 pm, your father arrived first, the young lieutenant who was only 20 years old.
Another Article From Us: Liberated Arnhem Flower Girl Still Attends To His Grave 75 Years On
'And how to pass over in silence that you are also the brother of Lady Diana, the one whom the whole world admired for his kindness, his beauty and his kindness.
'She was loved by the French, and her disappearance on August 31, 1997, almost twenty-two years ago, made us all upset. '
It is likely that Princess Diana also had no idea of her father's heroic actions. Diana died in 1997 after a fatal car crash in Paris.