Pompeii was an important part of the Roman Empire, a key city that was struck by molten lava when Mount Vesuvius erupted in 79 A.D., blanketing the buildings and citizens and essentially "freezing" them where they stood.
Although at the time the disaster brought the city to a halt, today Pompeii is a bustling, lively tourist destination teeming with history buffs and amateur archaeologists.
Everyone from school children to seniors' groups traipse carefully across the site's cobblestones, while well-informed guides explain how and why Pompeii fell prey to the volcano.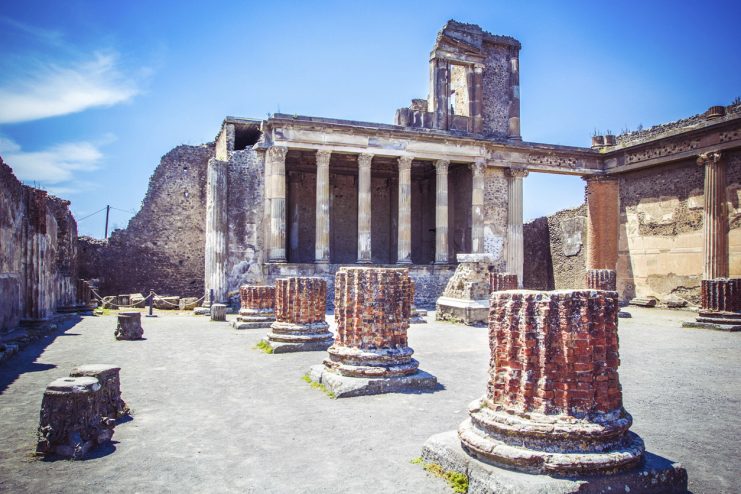 Well-over three million people travel to Pompeii each year, anxious to learn all about the vagaries of Mother Nature, and how she inflicted on Pompeii a hot rage that buried the city instantly. It brings in vast sums of money to the Italian government, which in turn ensures that the site remains in good condition, and a prized World Heritage destination.
Unfortunately, Pompeii was also a target for a different kind of disaster, one that was entirely man made. In the 20th century, this city south of Naples became vulnerable to Allied bombs during World War II, when Italy's leader, Benito Mussolini, was aligned with Germany's Adolf Hitler.
It was vulnerable and exposed, and Pompeii had 165 bombs dropped on it by the British and Americans. Now, archaeologists are recommending that Pompeii be carefully scanned for leftover, unexploded bombs – as many as 10, according to some experts – that put the precious historical site in peril.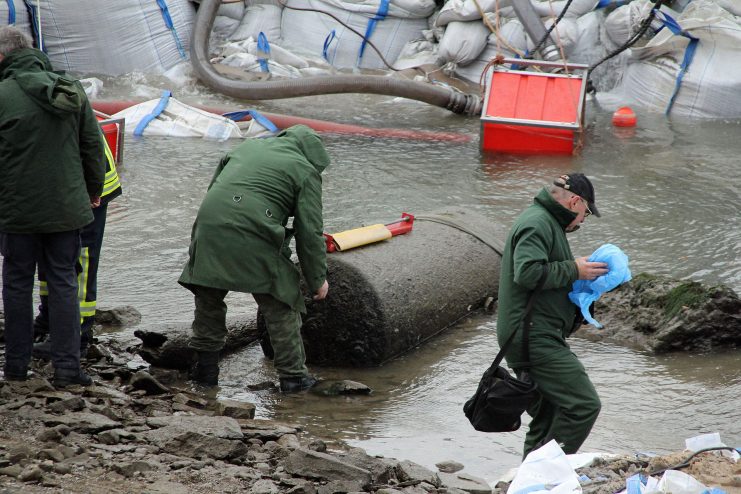 It was during the summer of 1943 that concentrated bombing of Pompeii occurred, but in the years following the war, much was done to identify, diffuse and remove bombs that remained at the site.
But Alessandro Pintucci, president of Italy's Confederation of Archaeologists, believes more needs to be done. In an interview with Il Fatto Quotidiano, a daily newspaper in Italy, he said that he thinks the site is facing significant risk. "This is an occasion to acknowledge the spirit of Pompeii, and its valuable heritage," he told the paper.
"While protection of the site is conducted on a daily basis for any damage caused by tourist traffic or the passage of time, we need to broaden our scope."
The "occasion" to which Mr. Pintucci refers is a new stage of excavation, the most advanced excavation since the 1950s, known as: The Great Pompeii Project. Italy and the European Union are paying for the new dig, and items such as mosaics and frescoes never before seen are being discovered.
Osanna, director of the Pompeii Archaeological Park, said in a recent interview with The Telegraph that he fully concurs with Mr. Pintucci.  But he pointed out that extreme care is taken wherever, and whenever, digs occur.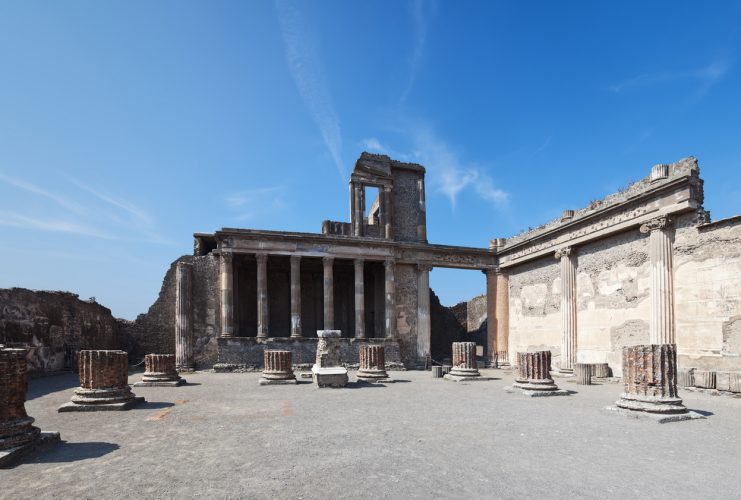 "Under the law," Osanna explained, "before any excavations can be carried out, we must work with military engineers to clear the site. A bomb went off 30 years ago, but that is impossible now under the regulations."
Still, Osanna agreed it is also impossible to say with absolute certainty where all the bombs lay. But he stressed that every precaution is taken before a shovel even goes into the ground anywhere near the city.
"Two years ago," he said to The Telegraph, "we spent two months actively monitoring and clearing Zone 5, where The Great Pompeii Project is taking place." Osanna admitted, however, that no one can be 100 per certain they've all been found, and would be delighted to have the help of the British Royal Air Force (RAF), as they could help identify where bombs were dropped.
"There could be unexploded bombs beneath the soil in the area that has not (yet) been excavated," Osanna acknowledged. "The total number is hypothetical."
Yet, the archaeologist was quick to add, there is no risk whatsoever to the tourists, workers and diggers who flock to the site each day. Those folks can, and should, continue to enjoy the beauty of Pompeii, marvel at its history, and learn about the events that took place all those centuries ago.
And soon, thanks to The Great Pompeii Project, there will be new and exciting aspects to the site, all worth exploring at one of world's most prized historical destinations.
Another Story From Us: Two German Army Groups Cut Apart – Latvia 1944