There is also an extremely rare letter from industrialist Oskar Schindler, the man who put his own life at risk by rescuing hundreds of Jews in Poland.
Some very unusual items recently turned up at Alexander Historical Auctions in Maryland, USA. This particular auction house is well known for selling military memorabilia, but among the 1,500 items going up for sale on April 30 and May 1 there is one particularly controversial document: a handwritten letter by Adolf Hitler.
The letter is addressed to Field Marshal Ferdinand Schorner, and in it Hitler rejects the latter's pleas to flee Berlin. The letter, written in German, says, "I shall remain in Berlin…in the decisive battle for Germany, and to set a good example to all those remaining."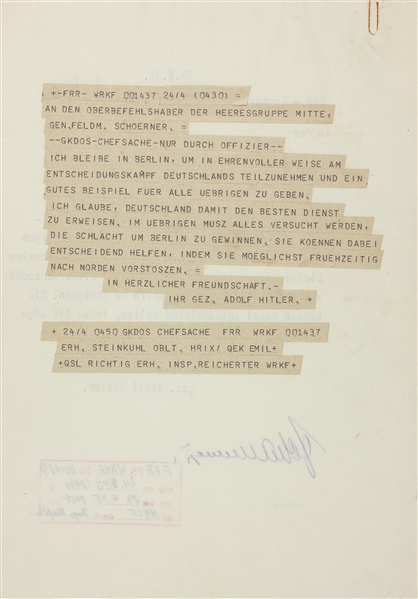 This document is particularly unusual because, as auctioneer Bill Panagopulos puts it, "It is the only such written statement known in which Hitler declares his resolve to die in Berlin." Hitler committed suicide in his underground bunker, together with his lover Eva Braun, by first taking cyanide and then shooting himself.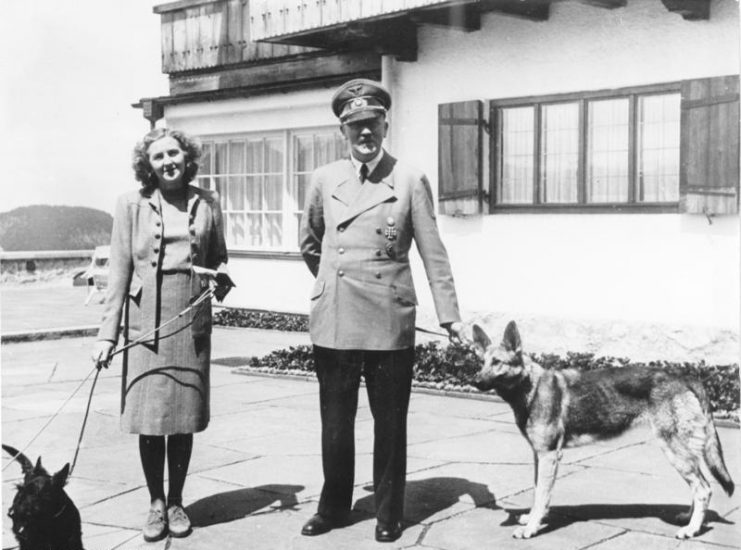 Other items in the sale include the very first military telegram sent during World War II. This is a handwritten note, sent by a German Officer a matter of minutes after crossing the border into Poland.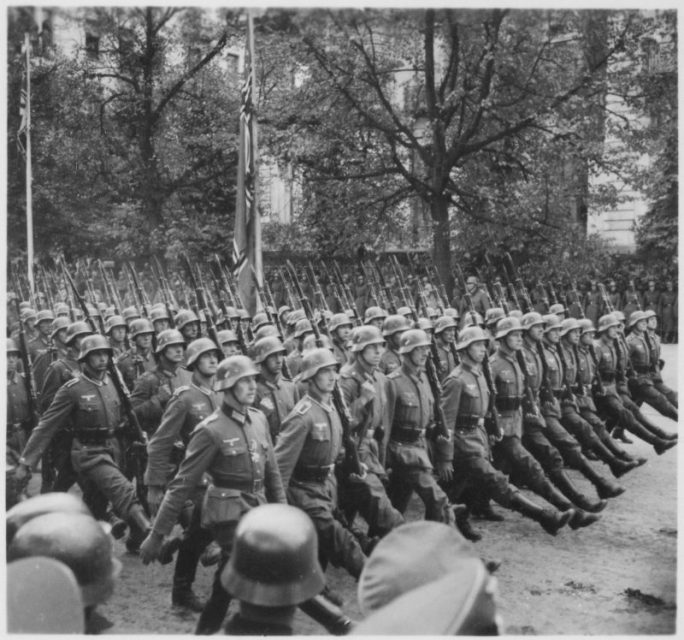 There are also notes taken by the chief German peace negotiator, Hans-George Von Friedeburg, which he sent to the German President Grossadmiral Karl Donitz. In them, he sets forth the demand for General Dwight D. Eisenhower's unconditional surrender on behalf of the Allied powers. However, Donitz instead had to negotiate Germany's surrender to the Allies.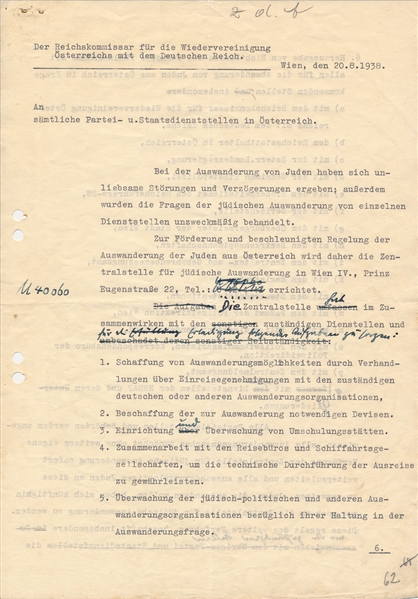 One chilling document details Adolf Eichmann's setting up an agency for the forced emigration of Jews. This agency turned out to be a forerunner of the terrible Holocaust which was to follow shortly afterwards.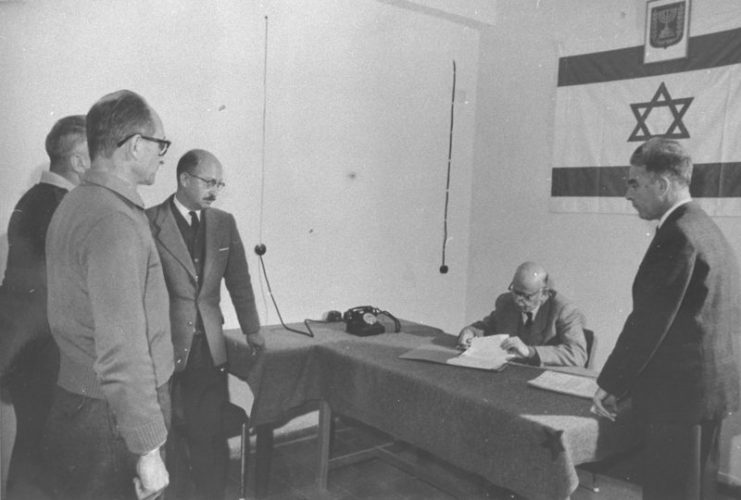 On the other hand, there is also an extremely rare letter from industrialist Oskar Schindler, the man who put his own life at risk by rescuing hundreds of Jews in Poland. Schindler, whose story is detailed on Jewish Virtual Library, employed many Jews in his own factory and set them to work making defective bullets for the German armed forces.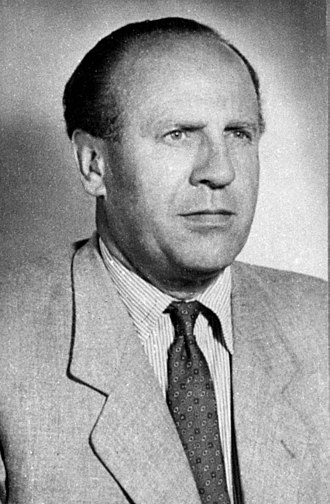 There are also some World War I items up for sale, including combat reports on some of Britain's rarest aces, items signed by the notorious Prussian aristocrat Manfred von Richthofen, otherwise known as the "Red Baron," and even a document signed by Arthur Roy Brown, the Canadian ace who shot him down.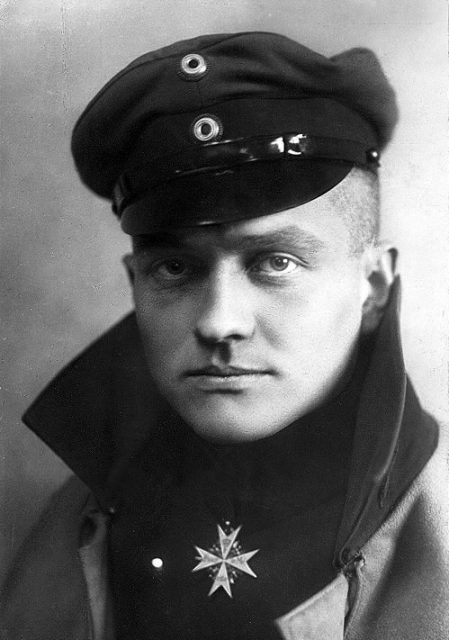 Brown was an interesting character who received a bar for his Distinguished Service Cross.
After the war ended he started working as an accountant and even started his own small airline. He became interested in politics and ran as a Liberal candidate for the Canadian parliament, but he did not get elected.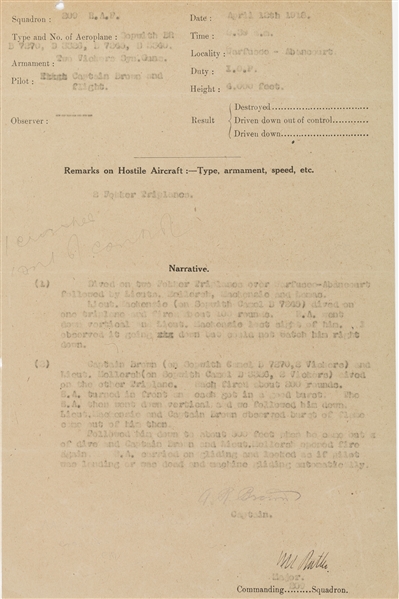 Quoted in The Aerodrome, Brown stated, "The postwar period is more serious than winning the war. We who served in the last war know what it is to get kicked out of the service and then wonder where to turn and where to go to make a living. I got back into civilian life last time with 27 fractures and was a nervous wreck. I got no pension. That kind of thing must never happen again."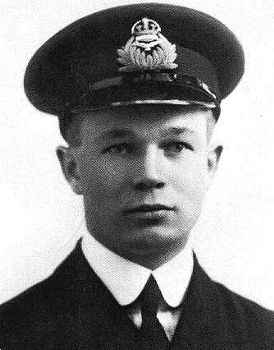 This lot, totaling nearly 1,500 items, comprises not only documents and letters but also photographs, military relics, uniforms, and medals. All manner of people are represented: major figures of the period, government and military leaders, civilian notables, and aces, among others.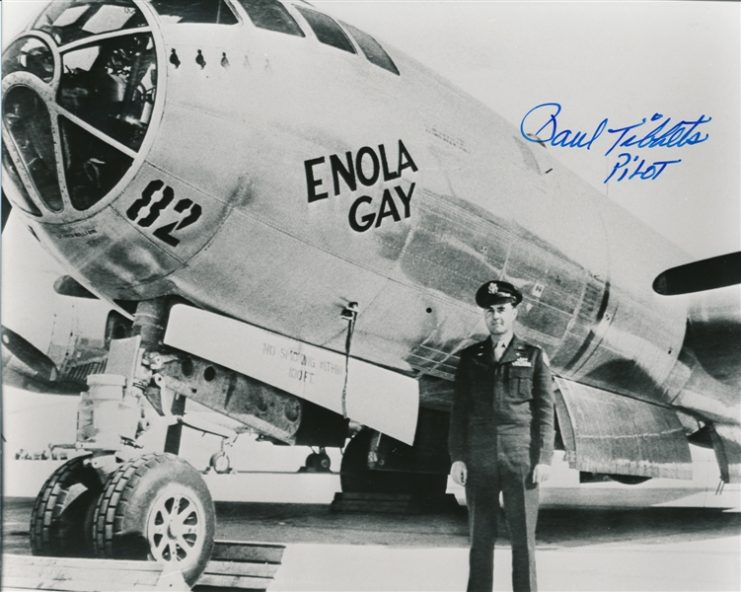 Bidding will take place in the auction room as well as via telephone and the auctioneer's website. 
www.alexautographs.com