Army Staff Sergeant Matt Morgan, age 30, died on Sunday February 10 while scuba diving off the coast of Okinawa.
His body was found at noon on Monday by Japanese Coast Guard divers near the wreck of the USS Emmons, at a depth of 144 feet according to Stars and Stripes.
Hikaru Yonaha, a spokesman for the Japanese Coast Guard at Nago, said that the wreck of the USS Emmons, sunk on the 6th April 1945, is a very popular deep dive spot for recreational divers.
It lies just over a mile off the coast of Kouri Island near Okinawa. Dive operators recommend that this dive is only for experienced divers due to the depth and the strong sea currents that are often found in the area.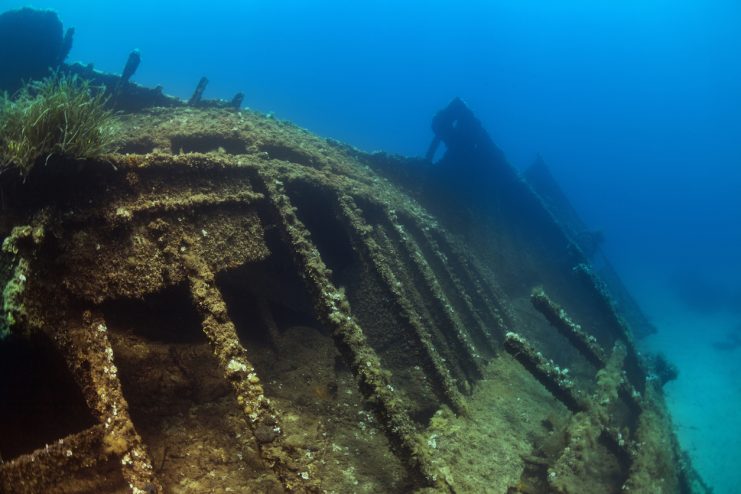 Task & Purpose notes that Morgan was, in fact, a seasoned diver and had done this dive several times. Morgan's stepfather, David Waskin, notes that the soldier was passionate about diving and was an expert technical diver.
Staff Sgt. Morgan, was based at Torii Station in Okinawa and was also a diving instructor. He and three friends were on a recreational dive on Sunday morning.
They had completed their dive and had ascended from the wreck. Morgan and his partner, a Chinese diver, surfaced behind the other two.
As they came to climb onto their dive boat, the captain noticed that Morgan had started drifting away. The captain said that Morgan sank, wearing all his gear.
Morgan's dive buddies tried to chase him in the water, but, although the water was clear, he sank too fast for them to catch up.
At 9:40am the Japanese Coast Guard at Nago, received a distress call from the captain of the dive boat. They undertook a search but could not find Morgan.
On Monday morning, the Coast Guard resumed their search both on the water and with the aid of helicopters. Ten divers from the US Air Force also arrived to assist with the search.
The divers from the Japanese Coast Guard were checking the area around the USS Emmons, and they found Morgan's body at 144 feet. They brought his body to the surface at 12:09.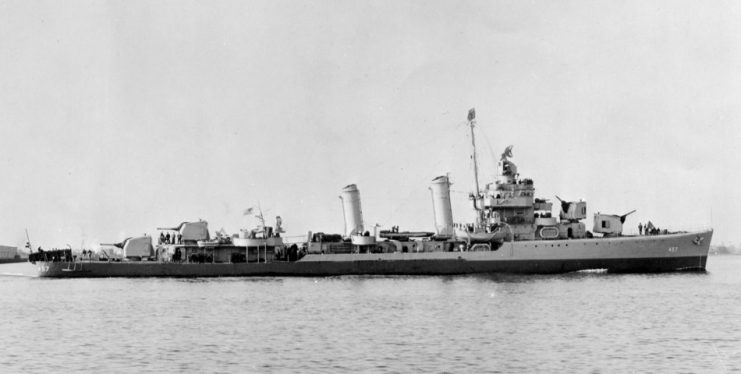 It was clear that Staff Sgt. Morgan could not be resuscitated.
The Daily Herald, a paper local to his hometown, reported Morgan's death along with memories from his Palatine High School baseball coach, Paul Belo. Belo described Morgan as someone who made the most of life's opportunities.
He said that the soldier loved Okinawa, learned Japanese, and appreciated the culture of the area. Morgan had also discovered a love of diving and managed to make that part of his military service. Belo notes that Morgan planned to make the Army his permanent career.
RIP Matthew Morgan '07 1989-2020. Thank you for service, your selfless leadership and your willingness to give back. You were so proud of the uniforms you wore. Thank you for leaving a legacy. You will be missed my friend. #ONEofakind pic.twitter.com/0PPOnuQF4K

— Pirate Baseball (@Palatine9) February 4, 2020
It is still unclear why Morgan drifted off and sank, and the cause is under investigation. Staff Sgt. Morgan's body was taken to the Kadena Air Base.
We Lose Frank Losonsky Last of the AVG Flying Tigers Aged 99
The Smith-Corcoran Funeral Home obituary describes Matt as a "stand up guy" who loved baseball, welding, the ocean, and, mostly, his wife, Amanda. He supported her in her passion for dragon boat racing.