Female spy, Noor Inayat Khan, born in Moscow to Indian and US parents, made history in WWII when she became the first Muslim woman to be deployed behind enemy lines in Paris, France in 1943.
Today she is making history once more as a blue plaque is unveiled in her honour in Taviton Street in Bloomsbury, London.
Her biographer, Shrabani Basu, unveiled the plaque, one of 950 English Heritage commemorative blue plaques dotted about the capital, and the first of Indian origin of 133 women who are celebrated in this way in the city.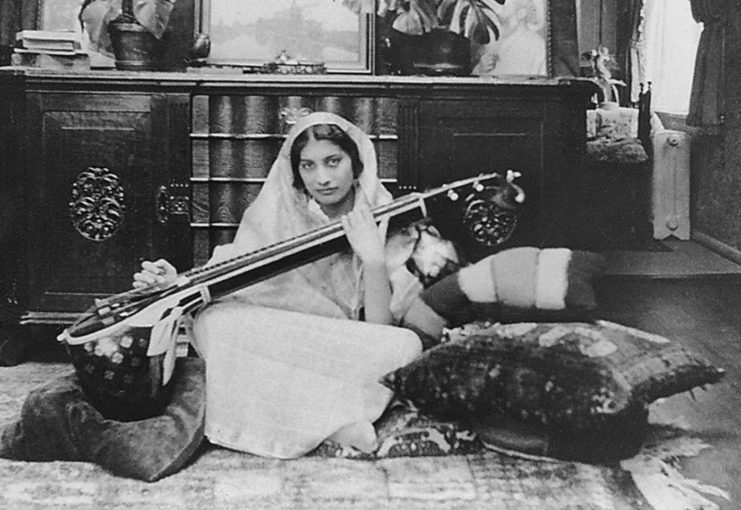 'When Noor Inayat Khan left this house on her last mission,' said Basu, 'she would never have dreamed that one day she would become a symbol of bravery. She was an unlikely spy.'
Her story is an interesting one. She was born on New Year's Day, 1914, in Moscow, Russia. Her father was an Indian Muslim preacher, her mother an American citizen. They moved to London and then on to Paris when she was six, where she and her brother Vilayat went to school.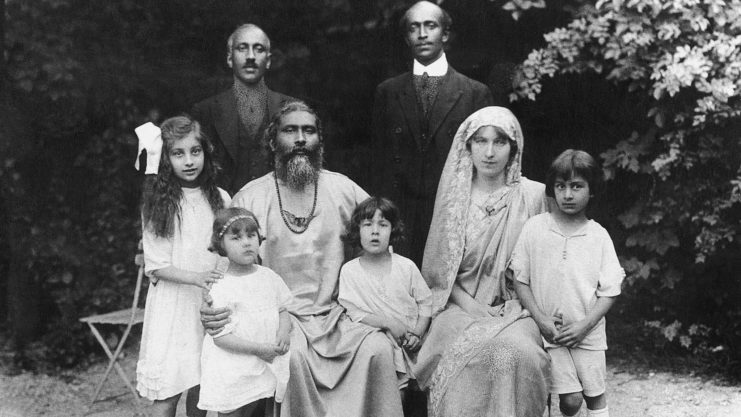 Noor Inayat Khan worked in Paris, she held a degree in child psychology and wrote stories for children, up until the Nazi invasion in 1939 when she and her brother were able to make their escape back to London.
In November 1940 she joined the Women's Auxiliary Air Force where she trained as a radio operator. She later applied for a commission at bomber command.
As the war in Europe wore on so the British became more and more adept at running and supporting resistance cells across France. Churchill's SOE, the Special Operations Executive, singled Khan out for a special mission to Paris. She was fluent in the language and knew the city well.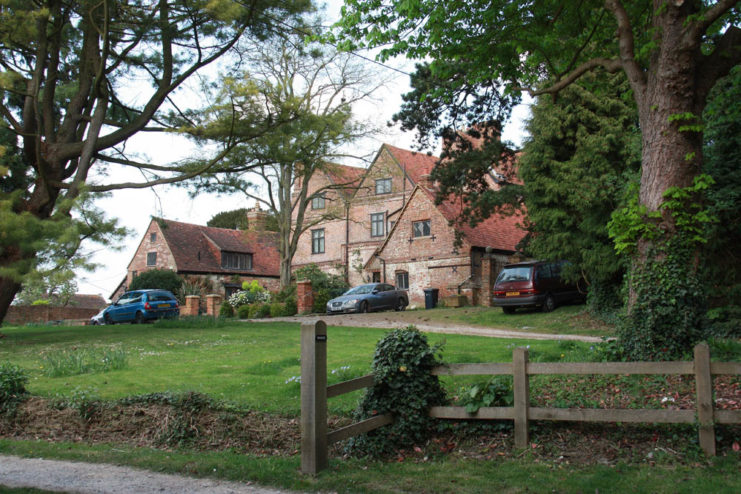 On June 16th, 1943 she was flown in a Lysander to a rendezvous North of Paris. At the time, the life expectancy of a radio operator, behind enemy lines, was just six weeks. Her main role was to aid downed Allied airmen escape to Britain and send and receive messages and instructions to support the efforts of the anti-Nazi resistance.
She was assigned the role of radio operator for the Prosper network that had been tasked with 'setting Europe ablaze'.
Codenamed 'Madeleine,' she ran a network of spies single handed for three months before they were betrayed, and many were rounded up and arrested.
For the rest of the summer Khan was on the run, moving from location to location attempting to get messages back to London.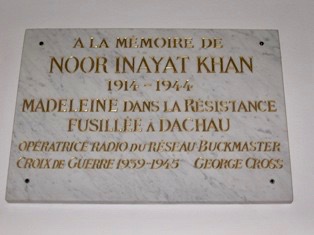 Radio equipment was disguised as a suitcase and hidden in log stores with antennae strung with washing to hide it in plain sight. Once discovered by the Nazi secret police however, there was no way back, a radio operator played a high stakes game of cat-and-mouse with the enemy.
Eventually she was given away by a French woman, allegedly either a love rival of a comrade in arms or a double-agent and was arrested by the Gestapo on October 13th, 1943.
Khan made an escape attempt on the 25th November along with fellow prisoners John Renshaw Starr and Leon Faye but was rapidly recaptured when their absence was discovered during an air raid.
Imprisoned, tortured, and questioned for ten months, Khan refused to divulge any information, including her real name. Eventually, on September 13th, 1944, she was executed at the notorious Dachau concentration camp.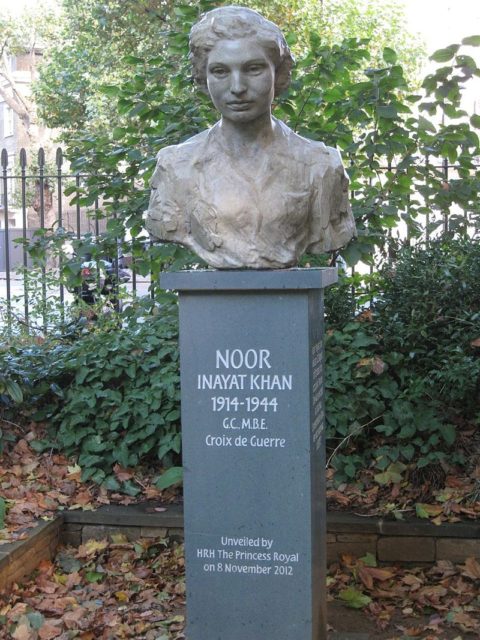 Noor Inayat Khan, a direct descendant of Tipu Sultan, the 18th Century 'Tiger of Mysore' who defended his Kingdom to the death against the British, was honoured earlier in the year when a bronze bust was unveiled close to her London home.
'As a Sufi she believed in non-violence and religious harmony,' said Basu, who was tasked with unveiling the blue plaque, 'Yet when her adopted country needed her, she unhesitatingly gave her life in the fight against Fascism.'
Another Article From Us: Sophie Scholl, a Heroine WW2 to be Honoured by Germany With a Coin
In 1949 Khan was posthumously awarded the French Croix de Guerre and the British George Cross.