It is axiomatic that even the most highly trained, experienced soldiers are only as effective as the weapons they carry; guns, grenades and other items must be state of the art for enlisted personnel if they are to carry out their duties properly.
In the U.S. Army and the Marine Corps, the machine guns "of choice" have been the M240 and 'Ma Deuce' .50 calibre M2 for many years. Now, top brass in both those arms of the U.S. military are considering eventually upgrading soldiers' weapons to the .338 Norma Magnum, or Mag, as it is nicknamed, a machine gun officials say is a major improvement over the weapons currently used.
One feature in particular is extremely important – the Norma Mag has hit targets as far as 1,500 metres away, considerably further than the M240 has achieved. The new machine gun currently being reviewed has other attributes as well, and is in keeping with state of the art medium and heavy weapons technology that is coming down the pike more rapidly every day.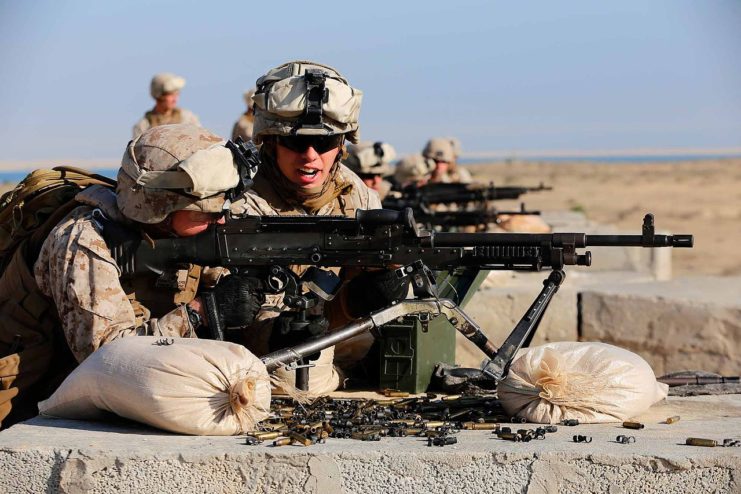 David Oatley, a product director with the Army, said in a press release when the much anticipated upgrade was announced, "Our systems have been around for a very long time, and we expect that we will want to increase that capability some time in the future." He went on to note, "We don't know what those systems (will) look like. We don't have a new requirement for those yet, but we're interested in understanding what is available to us at this time."
In mid-November, representatives from both branches met (virtually, presumably) to discuss possible options. In this instance, the Army and the Marine Corps are going to work in unison to decide on a new machine gun, which is under assessment at the U.S. Special Operations Command (SOCOM). The Norma Mag is also to be equipped with greater lethality and accuracy.
Before a decision of this scope and breadth can be made – after all, it will mean outfitting thousands and thousands of soldiers with new weapons, which will cost millions of dollars – the American military is studying several factors that must contribute to its choice at Fort Benning in Georgia. The study is called a Platoon Arms and Ammunition Configuration (PAAC) study, and its results will help inform decisions about weapons made in the coming years.
For the moment, the Army is not thinking of acquiring new machine guns equipped with advanced technology, but officials know that, at some point, that will have to happen. Presumably the study, which will conclude sometime in 2024, will examine how soldiers adapt to new guns and how changes in weight, size and other features affect their ability to use the weapons in a combat zone.
Prototypes from three companies are under scrutiny at SOCOM: Textron Systems; Sig Sauer Inc., and General Dynamics Ordinance and Tactical Systems Inc.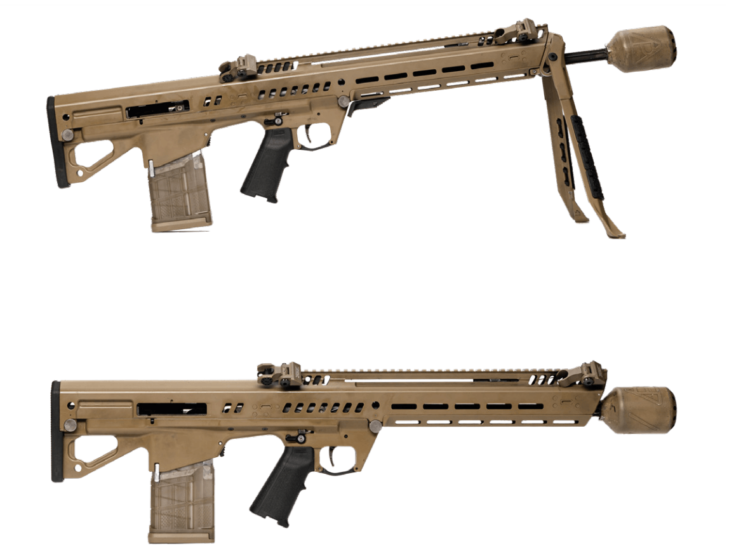 It is not only weapons the Army is examining and considering changes; it's even weighing the wisdom of changing the size of infantry divisions. As leaders in the military must consider that a conflict may occur with a country the size of Russia or China, they wonder whether current units are the ideal size, in terms of battlefield conflicts. How many soldiers is enough, and how many men might each unit be up against?
Another Article From Us: US Army to Replace the M4 & SAW With NGSW System Within 2 Years
For now – and, one hopes, forever – these are strictly hypothetical questions. But leaders in the military can't afford to overlook any possibility, and must always keep uppermost in mind a famous motto of a boys' group in America: "be prepared."  And, one might add, hope those scenarios never play out in real life.