It's been almost 75 years since D-Day, the invasion of Normandy in France, when the tide of World War II turned away from Adolf Hitler and toward an Allied victory.
There is a fascination with all things German during that period as recently proven by the pending sale of papers outlining Hitler's plans to invade Britain in 1940.
The document was compiled for a select group of British officers after the war. After the papers were discovered in the archives of the German Navy, they were collected and collated, then bound and stitched into one hardcover "book." This was given to senior officials, including the head of the Royal Navy.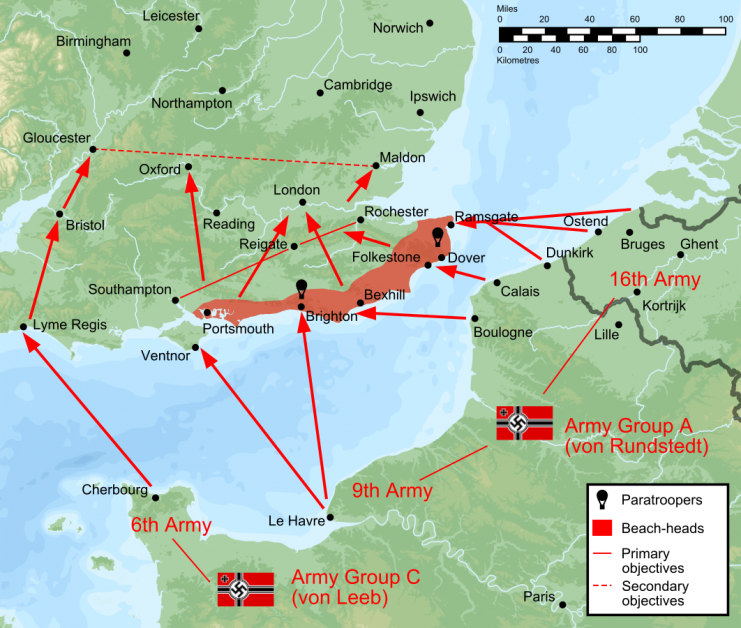 No one is certain how many copies still exist, but the "book" went on sale in the second week of January for £5,000 GBP. (No word yet whether the seller has found a buyer willing to pay that amount).
The papers outline Hitler's "Operation Sea Lion," his aggressive plan to invade Great Britain in 1940 that never, of course, materialized.
The English auction house, Henry Aldridge and Sons, told an online newspaper publication this month that the papers have been owned by one collector for a long time.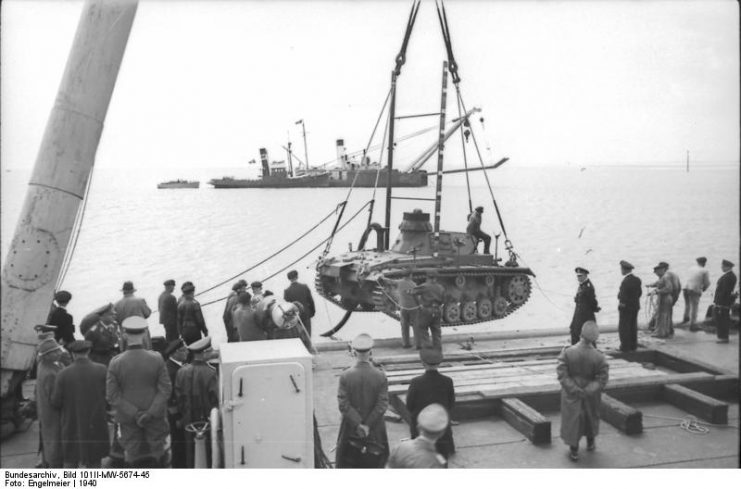 Aldridge added, "This is a fascinating account that was compiled just after the war by the Admiralty, and was based on documents taken from German naval archives. This is the 'what if' scenario and chronicles in great detail the events that ultimately proved to be the cancellation of the invasion of England.
The account varies from exaggerated hopes of German victory to pessimistic forecasts. Operation Sea Lion was postponed until January 1941, again in May 1941, and then shelved indefinitely."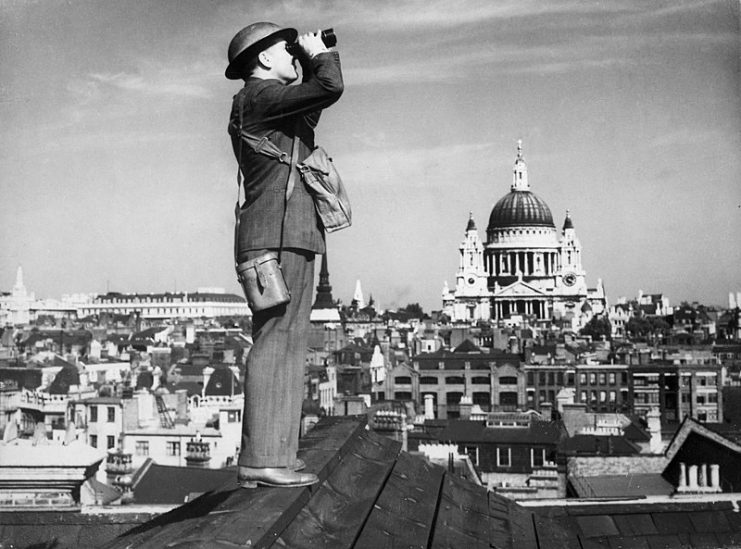 Had the Nazis gone ahead with Operation Sea Lion, it would have brought thousands of German troops, tanks, and even horses to London's doorstep.
Hitler issued a directive in July 1940, complaining bitterly of Britain's unwillingness to negotiate on issues of the war.
Hitler is reported to have said: "As England, in spite of the hopelessness of her military position, has so far shown herself unwilling to come to any compromise, I have decided to begin to prepare for, and if necessary carry out, an invasion of England."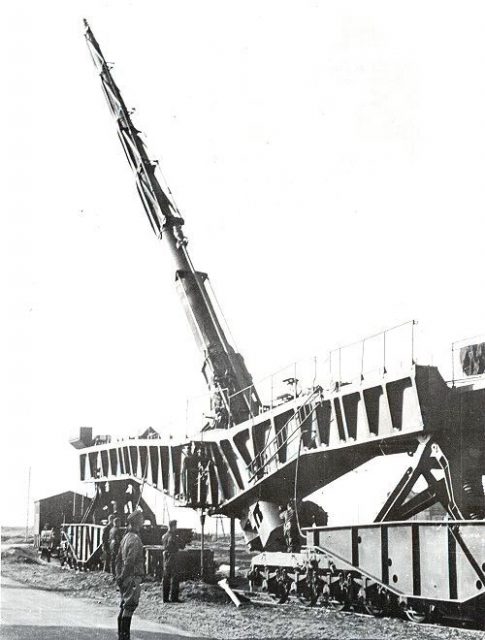 So, what happened to Hitler's grand plan? He was certain Operation Sea Lion would bring a swift victory to Germany, so why did he not forge ahead?
Most military historians attribute his hesitation to the Battle of Britain, which badly hampered the Luftwaffe, an essential component of Operation Sea Lion. The Luftwaffe would have been largely responsible for air support of all German troops, as even Hitler's own Navy commanders were reluctant to take on England's famed Royal Navy.
Announcing the directive was easy. After that came the hard part for Hitler and his commanders: actually planning the invasion.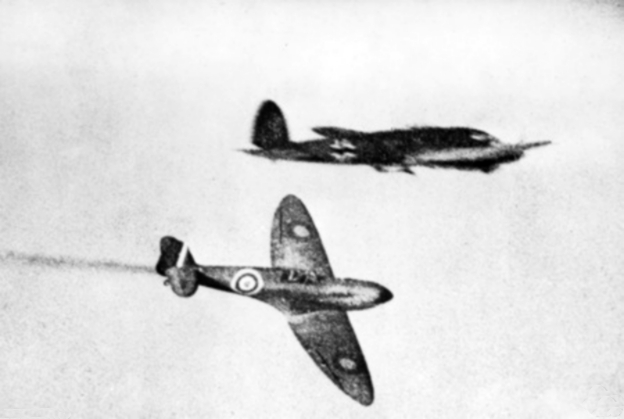 Many believe that, when the Battle of Britain began in July 1940, the Germans wildly underestimated the skill and power of the British Royal Air Force. The battle lasted until the end of October, and Germany took many critical hits.
Operation Sea Lion was put on hold, then postponed again, and then abandoned altogether as Hitler began committing troops to other campaigns.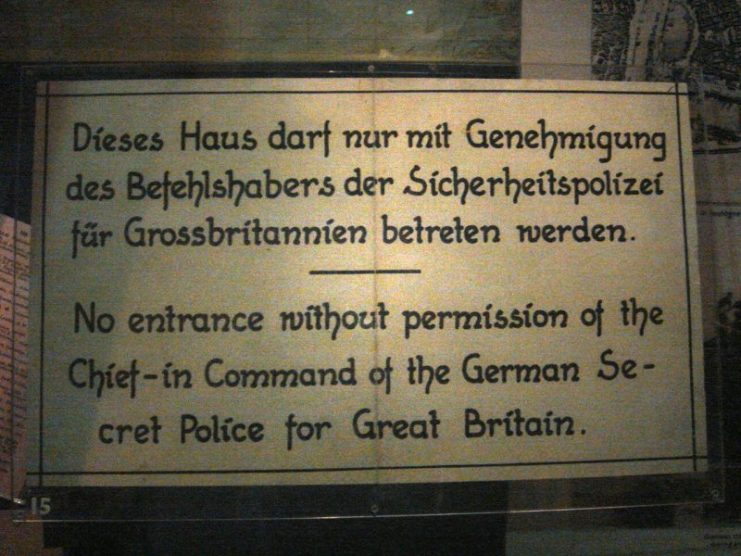 Read another story from us: Did Nazi Germany Ever Stand a Chance of Winning WW2?
Actual documents about Operation Sea Lion may be scarce and therefore valuable, but there is no shortage of academic and historical texts about the plan. A quick scan of Amazon reveals that there are more than 25 books available on the subject, so clearly it continues to fascinate.
If the Battle of Britain can be referred to as the biggest air skirmish of World War II, then surely Operation Sea Lion can be called the biggest "what if" of the entire conflict.