David Montgomery inherited his title from his father, the famous Field Marshal, who tackled Erwin 'Desert Fox' Rommel in the deserts of North Africa in World War Two.
Despite a reputation for wildness, earned during his days as an undergraduate reading Engineering at Trinity College Cambridge, David Montgomery became a master of international diplomacy, becoming life-long friends with Manfred Rommel, the son of his father's greatest adversary.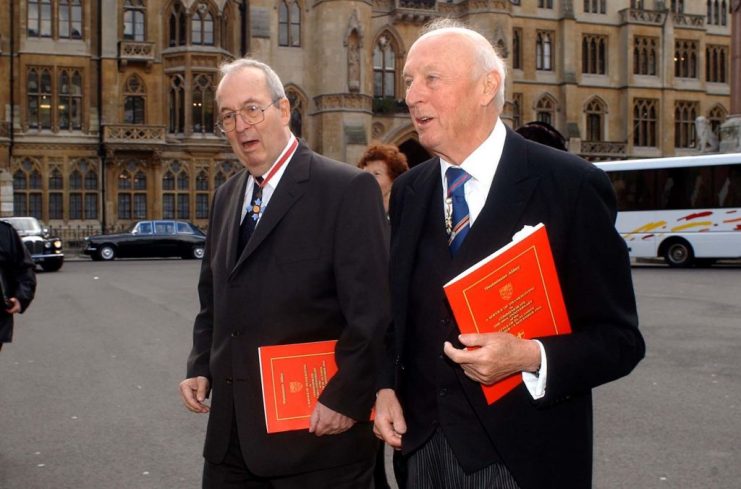 Montgomery inherited his father's title on the death of the legendary General Bernard 'Monty' Montgomery in 1976.
He was also patron of the 8th Army amongst other veteran's associations, and of the D-Day and Normandy Trust.  In 2014 he became patron of Freedom Flame UK following the lighting of the Torch of Unity at the D-Day stone in Southsea, Portsmouth. The torch was first lit by his father in 1948.
For more than thirty years he attended commemorative events with Manfred Rommel, who was also the only son of a World War Two Field Marshall.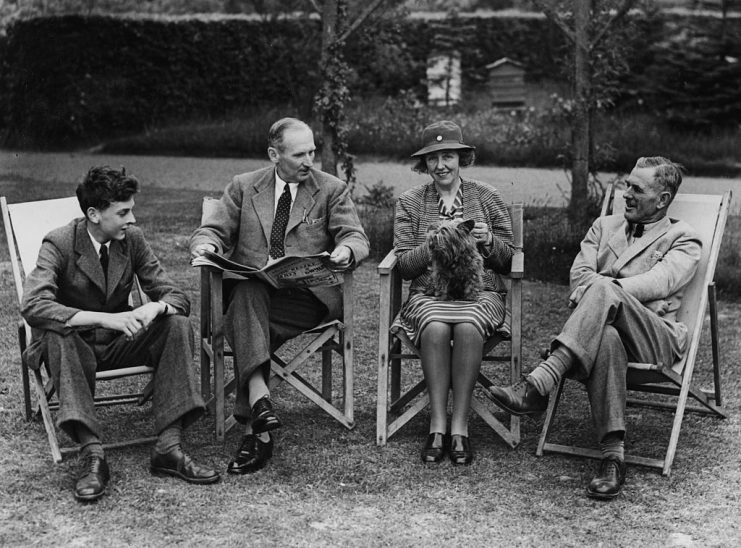 They were born within three months of each other in 1928, went on to be active in politics, and both had a powerful legacy each had to learn to manage well.
'We had a great deal in common,' Observed Montgomery, 'our fathers are ever present in our lives.'
Manfred Rommel became the Mayor of Stuttgart in Germany and developed a reputation for liberal inclusive politics.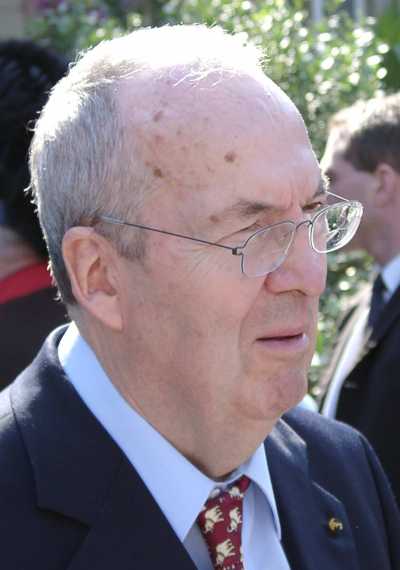 David Montgomery, sitting in the British House of Lords under his title Viscount of Alamein, campaigned for constitutional reform which saw him lose his seat in the second chamber, only to return in a by-election.
Both men attended the fiftieth anniversary of the Allied victory at El Alamein in Westminster Abbey, London in 1992, reading lessons at the remembrance service.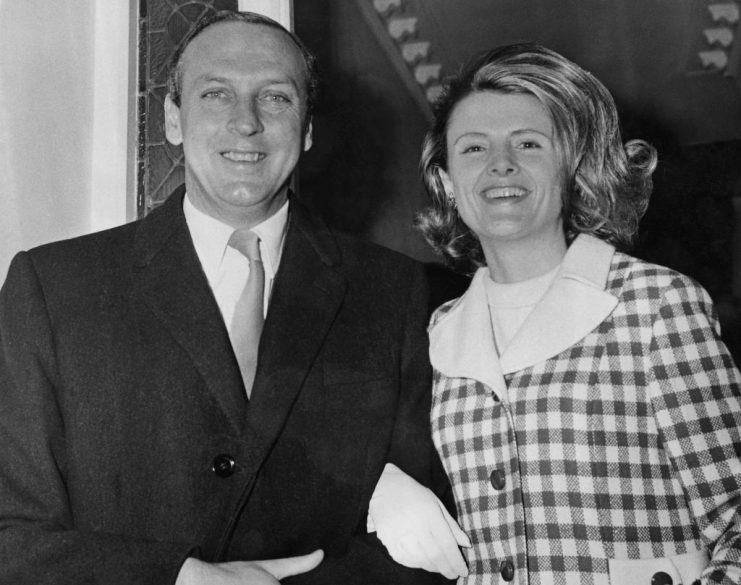 Mayor Rommel read from Romans 12: 9-18 'Let love be genuine; hate what is evil, hold fast to what is good; love one another with brotherly affection; outdo one another in showing honour'. Just before, the 2nd Viscount Montgomery of Alamein had read from Micah.
General Auchinleck was fired as Commander in Chief Middle East Command in August 1942 and his replacement, Lieutenant General Gott killed en-route to replace him.
The next in line was Lieutenant General Bernard Montgomery, whose fate it was to lead the 8th Army's offensive against Hitler's forces.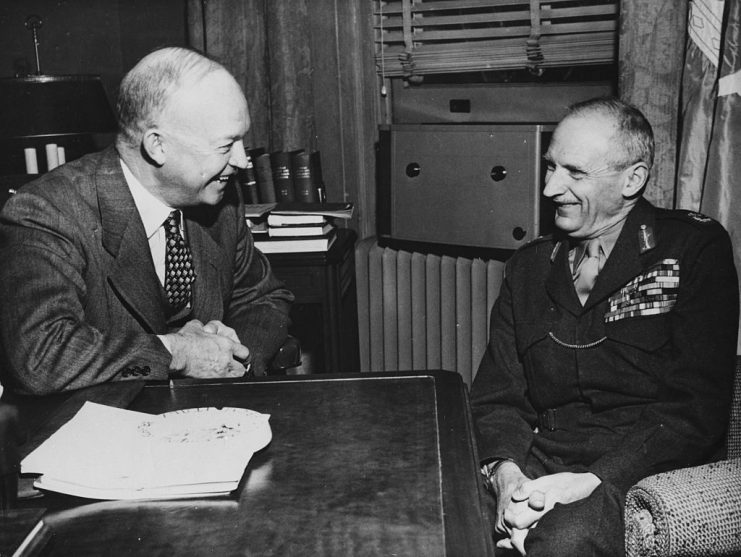 The ensuing victory was a major turning point in the North Africa campaign removing the Axis ambitions to take the Suez Canal and take the Middle East and Persian oil fields.
It was the first landmark victory in Africa for the Allies and cemented Montgomery as a force to be reckoned with. British Prime Minister Winston Churchill, after the end of the war, said of the campaign, 'Before Alamein we never had a victory. After Alamein we never had a defeat.'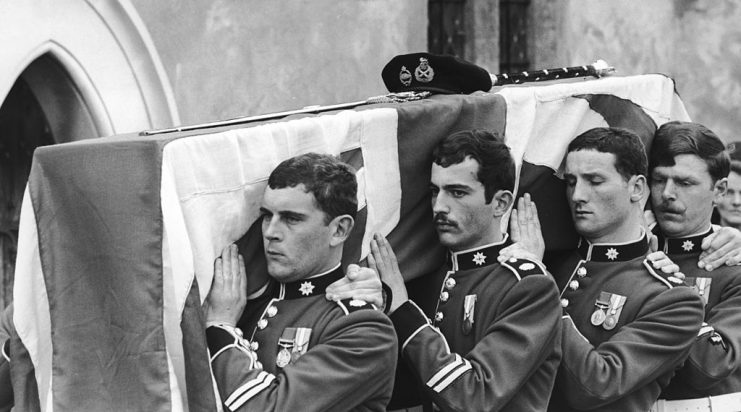 Despite losing the battle and giving up the foot hold in North Africa, Erwin Rommel was full of praise for the way the troops under his command had defended themselves. 'The German soldier has astonished the world; the Italian Bersagliere has astonished the German soldier.'
Manfred Rommel also maintained a friendship with the son of American General Patton, George Patton VI, who went on to make a name for himself in the Korean and Vietnam Wars.
David Montgomery was a firm believer in talking to people to overcome differences and saw trade as the foundation on which to build productive international relations.
Fluent in both Spanish and Portuguese he developed links with several South American nations winning accolades for his work in Chile, Argentina, Brazil, Mexico, Venezuela and Colombia. He was appointed CBE in 1975 and CMG in 2000 and held decorations from Belgium and Germany too.