WWII hero Group Captain Arthur Donaldson was a Spitfire ace in the 263 Squadron during World War II. He famously survived being hit in the head with flak while flying at 300 miles per hour. His helmet was destroyed and he was knocked unconscious by the flak.
He also suffered the loss of two fingers during a dogfight. The fingers landed in his lap. He successfully returned to base and landed despite blood spurting from his hand all over the cockpit.
He also survived a plane crash that killed 17 others. Oh, and even a bout of malaria couldn't keep him down for long.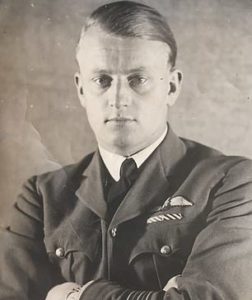 Recently the medals he was awarded for bravery were sold at auction. Included in the medals were his Distinguished Service Order, Distinguished Flying Cross with bar, and an Air Force Cross. Also in the sale were his log book, the damaged helmet and the typescript for his unpublished autobiography titled "Finger Trouble."
The collection was sold by Spink & Sons who are based in London. The sale fetched £15,000 plus fees which brought the total to £18,600.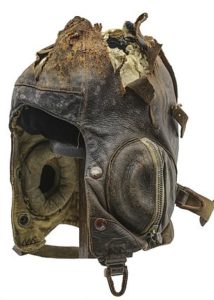 Donaldson was born in Weymouth, Dorset, in 1915. He was the youngest of three brothers. All three were pilots in WWII and all received Distinguished Service Orders.
Donaldson joined the RAF in 1934. He was serving as a flying instructor at Central Flying School in RAF Upavon, Wilts, when the war began in 1939.
He took command of the 263 Squadron in February 1941 and participated in strikes in occupied France and Belgium.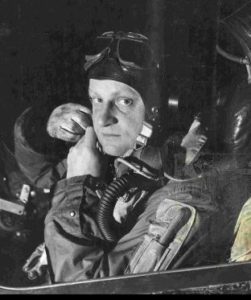 The WWII Hero is credited with numerous destroyed aircraft on the ground and a good deal of damage to buildings and dispersal pens.
He also sunk one anti-aircraft barge and damaged three more while returning to base with his squadron.
The first time he was injured on a mission was in September 1941. While attacking an enemy airfield at Morlaix, Brittany, an explosive round of flak ripped off the top of his helmet and knocked him unconscious. He woke after traveling four miles out to sea at 300 mph.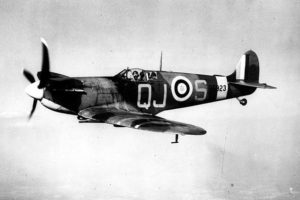 When the shell hit, his first thought was not of death, but concern about becoming a prisoner of war.
He received the Distinguished Flying Cross and was then assigned to be the wing commander at RAF Colerne, Wiltshire, and the Spitfire wing leader at Fairwood Common, South Wales.
In 1942 he was sent to Malta to become wing commander at RAF Ta Kali. It was at Malta that he was awarded the bar to his Distinguished Flying Cross.
While there, he shot down at least seven German aircraft before the dogfight that took his two fingers. After managing to fly back to base, he was operated on and then sent back to Britain to recover.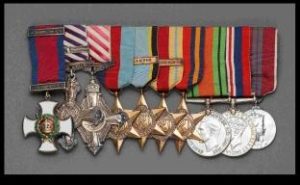 The plane taking him to Britain crashed in the sea. Donaldson survived with burns on his arms.
He finished his tour of duty in Burma in 1945. He was sent home when he contracted malaria.
After the war he served as station commander at Biggin Hill, south London, and the deputy director of air defense at the Air Ministry.
He retired from the RAF in 1959.
Another Article From Us: £5 Million Hawker Typhoon RB396 restoration Changes Strategy
He passed away in 1980 at the age of 65.