Major General John Love, commanding officer of the 2nd Marine Division said recently that the 1st Battalion, 10th Marines artillery battery has distinguished itself in the fight against the militants of the Islamic State.
"We think that battery has killed more ISIS than anybody," Love said.
In late September, the battalion deployed from Camp Lejeune in North Carolina with their M777 155mm howitzers. Love would not specify where they are operating at this time.
He said that they were in a battle earlier this year in which they fired so many rounds so quickly they burnt out the barrels of two M777 howitzers – something that is not easily done.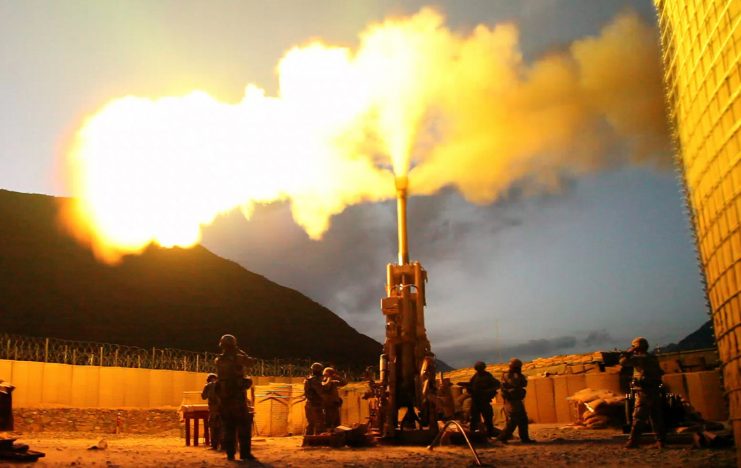 In early 2016, a small group of Marines was dispatched to set up a stationary fire base near Mosul. Eventually that unit was replaced with an Army unit.
In 2017, a detachment of Marines consisting of elements from several artillery batteries was sent to support the assault on Raqqa in Syria. In this instance they were kept mobile and moved to different positions in order to pressure the enemy.
The 1st Battalion, 10th Marines were the first Marine artillery battery to be deployed from the US in order to support the ground fight against ISIS. They were deployed about seven months after the first artillery battery was deployed in Syria.
Love went on to say that there is a long-term plan to continue providing artillery support by sending units in rotation. He would not say which units would be sent next or for how long they would be deployed.
Love credited the firepower of the artillery along with their coordination with airstrikes as the reason for their effectiveness against ISIS.
For several years, artillery units were only deployed for training or for deterrence.
The new long-term plan to utilize artillery in the battles against ISIS has provided new purpose and motivation for the artillery community. As Love put it, "this has put a new spark into that community."
The Army and Marine Corps began using the
in the field starting in 2005. It was 9,000 pounds lighter and more manoeuvrable than the previous M198 towed howitzer used without losing any range or accuracy.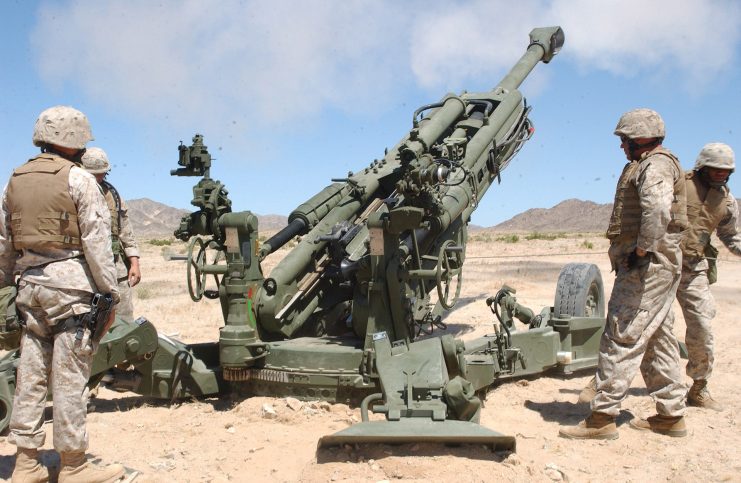 Seven-ton trucks allow the batteries to move more quickly into position. It can also be lifted into battle onboard a single CH-47 Chinook or externally with the MV-20 Osprey or CH-53E Super Stallion.
The M777 weighs 7,500 pounds and uses a crew of eight to fire 5 rounds of 155mm caliber shells per minute. The maximum range is 18.6 miles or 25 miles for the Excalibur extended range projectiles.
When using the Excalibur projectile, artillery batteries are so accurate, they can accomplish their missions with one-tenth of the ammunition needed with regular shells.
The 10th Marines were formed on April 25th, 1914 as an Artillery Battalion. They participated in battles in Haiti and the Dominican Republic from 1915 to 1917.  They were expanded in 1917.
$442 million Upgrade for The B-52
At the end of World War II, the 10th Marines made their home at Camp Lejeune where they are still based in the present day.