In 1952 Ed Saunders dropped out of school to join the United States Air force and train as a pilot. Now, sixty-eight years later, he returned to Jackson High School to receive his diploma.
87-year-old Ed Saunders said that he never dreamed that he would be able to graduate, and he is so very thankful that he has been given the opportunity to do so.
Ed Saunders receiving his diploma was made possible by an act from the state of Michigan, which permits school governing boards to award diplomas to any veteran that voluntarily left school to fight in either World War II, the Vietnam War, or the Korean War.
Ed saw service as a pilot in the Korean War and thus qualified under this act.
Making the occasion even more special is that he is graduating with his great-niece, Alex Bissell.
Alex is thrilled to be graduating with her great-uncle and said that she thought it would be special. The onset of the novel coronavirus pandemic has caused significant changes to the senior year for Alex.
Her graduation may not be what it might have been, but having her great-uncle with her on the 8th August, will make the ceremony extraordinary for her.
Ed Saunders was full of praise for Monica Pierce, the principal of Jackson High. She helped him sort out all the administrative issues. According to Saunders, his graduation would not have happened without the assistance of this wonderful woman.
When Ed Saunders was 15 years old, a flight school opened at Jackson County Airport, and as part of the opening, they offered free rides. He could not resist and took a flight. From then on, he was hooked, and the school owner offered him free lessons in exchange for working at the school.
Soon after turning 18, Saunders dropped out of school to join the US Air Force. He dreamed of becoming a fighter pilot but ended up piloting B-47 bombers. He remembers that he was flying in the Korean War before he knew where he was, and wishing he was back in Jackson!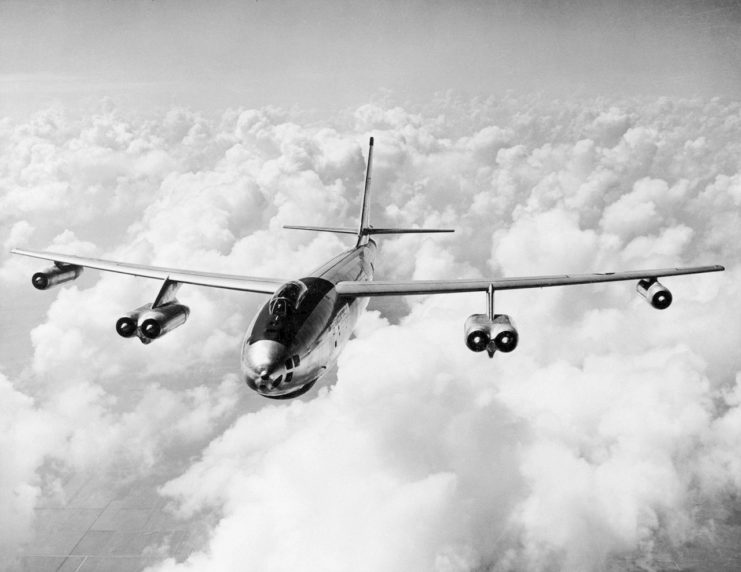 At that time, the B-47 was the fastest bomber available, which made it exciting to fly, but it was also scary at times. Many pilots had to frantically abort take-offs when the plane did not get up to take-off speed in time.
Ed recalls that he thought his first day in the Korean War would be his last, but there were many good times as well. He fondly remembers soldiers throwing pennies onto the runway so the planes taking off would flatten them, and when they were permitted to break radio silence, Hank Williams songs would often blast from the speakers.
He said that there was lots of good hill-billy music available on the radio. He often sat with the canopy of his bomber up and back and listened to hill-billy music over the radio.
On one of his leave periods at home, Ed saw a photograph of a former classmate. He knew her from high school, but they had never dated, even though Ed thought she was the school's prettiest girl. He asked her if she would be prepared to wait for him, and when he left at the end of his tour, they were married.
Ed and his wife, Patricia, were blessed with three children and now have five grandchildren and four great-grandchildren.
Ed served four years as an active pilot, then four years as a reserve officer. He was discharged in 1960 with his service undertaken in places as far afield as Morocco and Alaska.
Another Article From Us: US Senate Passes Agent Orange bill to Extend VA Benefits
After leaving the service, Ed has never flowing again and worked in many factory jobs.