To overcome the problem of her Jewish ancestry, she was now considered an honorary Aryan.
Andrew Morton is a biographer of the British royal family. In his book, 17 Carnations: The Royals, the Nazis, and the Biggest Cover-up in History, he claims that Prince Edward and his wife were sympathetic to Adolf Hitler and the Third Reich.
According to Morton, Edward was anti-Semitic "before, during and after the war." He also states that Edward believed that Hitler had done "a good job in Germany."
Hitler worked to gain Edward's heart and mind and to show him Germany's peaceful intent. He also tried to convince Edward that the Treaty of Versailles was unfair and persuade him that Germany needed the right to return to its previous borders and to develop its armed forces without the restrictions of the treaty.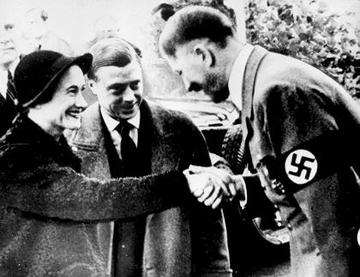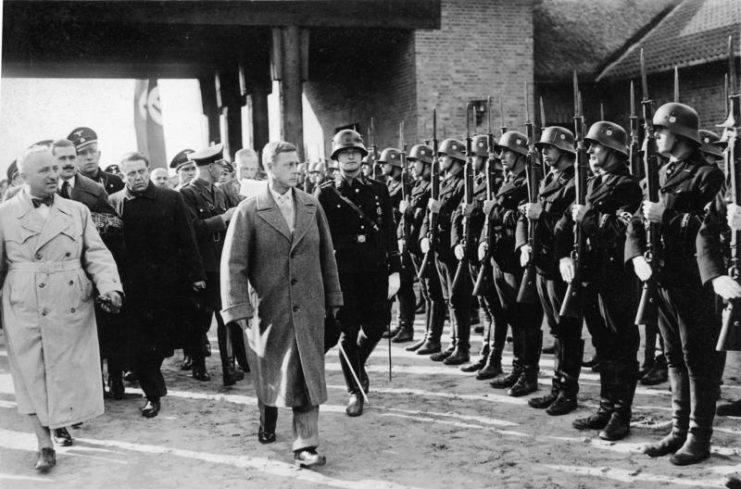 He looked to Princess Stephanie Voon Hohenlohe to accomplish these goals. He tasked her with courting the upper class in Britain to convince them that Germany's intentions were peaceful.
Hitler felt that Stephanie's title granted her access to the upper crust of Britain's society and that her "flirtatious" charm would be able to persuade them to sympathize with the Nazis.
Morton calls her "Hitler's secret weapon."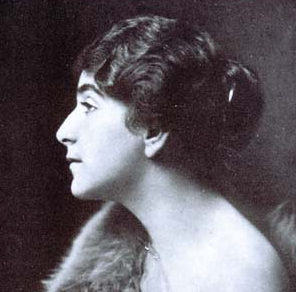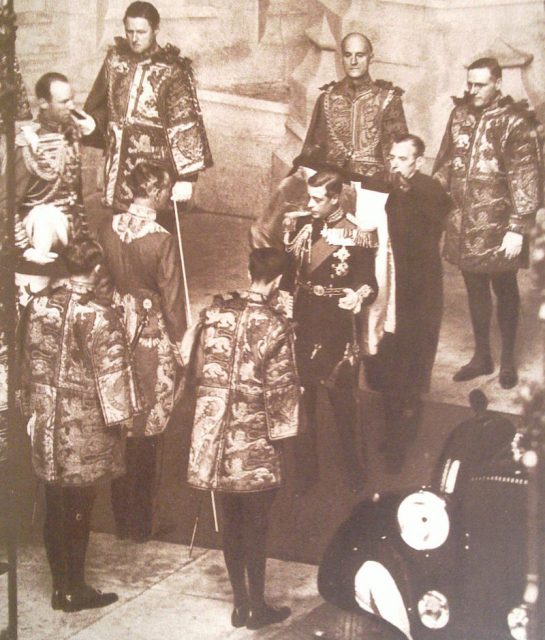 Edward rose to become king of England in 1936. Unfortunately, he had already fallen completely in love with an American woman named Wallis Simpson who had divorced a US Navy lieutenant in 1927 and married again in 1928. The British aristocracy would not accept a divorced American woman as their queen, so Edward abdicated his throne in 1936.
His brother, George, became king and made Edward the Duke of Windsor. Edward moved to Austria to stay with friends until Simpson's divorce was final and then the two were married.
One of the first trips the couple took after their marriage was to Germany in 1937. On this trip, they met with Hitler at his private home in Bavaria. They received a royal welcome. Some believe that there was an expectation that Edward would return from this trip to the throne under German patronage.
Princess Stephanie was born as Stephanie Maria Veronika Juliana Richter in 1891 to Catholic parents in Vienna. But her mother was born Jewish and converted to Catholicism before marrying. There is evidence to suggest that Stephanie's biological father was actually a Jewish money-lender.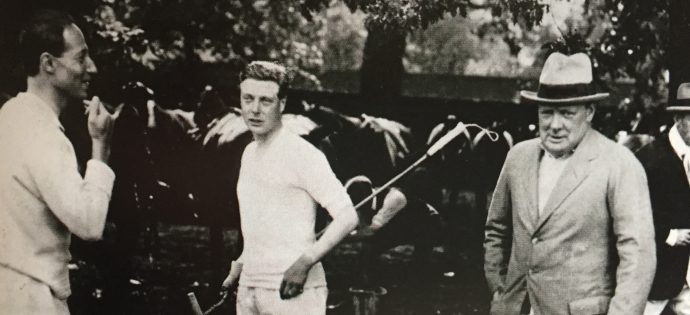 Stephanie began to move in aristocratic circles and set a goal for herself of marrying a prince. She achieved this when she married Prince Friedrich Franz of Hohenlohe-Waldenburg-Schillingsfürst in 1914. The marriage did not last long as her husband was killed in 1916 while fighting in World War I.
As a widow, Stephanie lived an extravagant lifestyle in Paris. She was accused of spying while in France, so she moved to London.
Her finances were no longer able to keep up with her lifestyle, so she took a job as a society columnist. Her editor became interested in Hitler and assigned Stephanie to cover him. Hitler took a liking to her, and she began to visit him often. To overcome the problem of her Jewish ancestry, she was now considered an honorary Aryan.
Stephanie was a neighbor of Simpson's and was the one to propose that she and Edward pursue the option of a morganatic marriage before Edward abdicated the throne.
Stephanie began an affair with Fritz Wiedemann who was a personal aide of Hitler's. When Hitler discovered the relationship, he fired Wiedemann.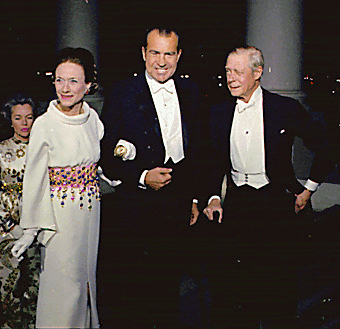 Read another story from us: Hitler's Plans for a New World Order After His Victory in WW2
After that, Stephanie moved to London but was no longer welcome there due to her relationship with Hitler. She then moved to New York where she was kept under observation by the FBI. The head of the FBI recommended she be deported because of her ties to German espionage.
Instead of being deported, she was detained in an internment camp. After the war ended, she moved back to Europe. She died in Geneva in 1972 at the age of 80.