Katherine Jenkins will be taking on her first major movie role starring alongside Johnny Depp and Bill Nighy.
The film is titled Minamata with Depp playing W. Eugene Smith, a war photographer who exposed the poisoning of the people living in Minamata, Japan.
Jenkins is playing a character named Millie in the film which is directed by her husband, Andrew Levitas.
Jenkins's scenes were shot in Serbia during February this year. The film is set for release in 2020.
According to an industry insider, Jenkins is very happy with the role and excited to participate in a project with such talented actors. She sees it as potentially the beginning of a new career for her, and she is very interested in doing more.
Jenkins is known to fans more for her singing voice. The mezzo-soprano has released 12 studio albums during a fifteen-year music career. She was named the Number One classical music artist of the past 25 years. The ranking was based on sales of over 2.7 million albums in her career.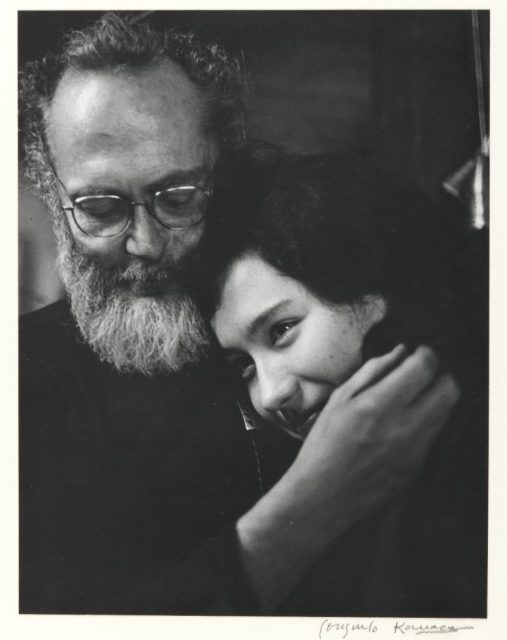 Her debut acting role was the part of Abigail Pettigrew in the Doctor Who 2010 Christmas special A Christmas Carol.
In 2017, she played Julie Jordan in a West End version of Rodgers and Hammerstein's Carousel.
This latest role is a change of direction for Jenkins. In 2015, she stated that she was not interested in working on a Hollywood movie. At the time, she said that she didn't want to do a film just to do a film. "That is not my passion," the singer was quoted as saying.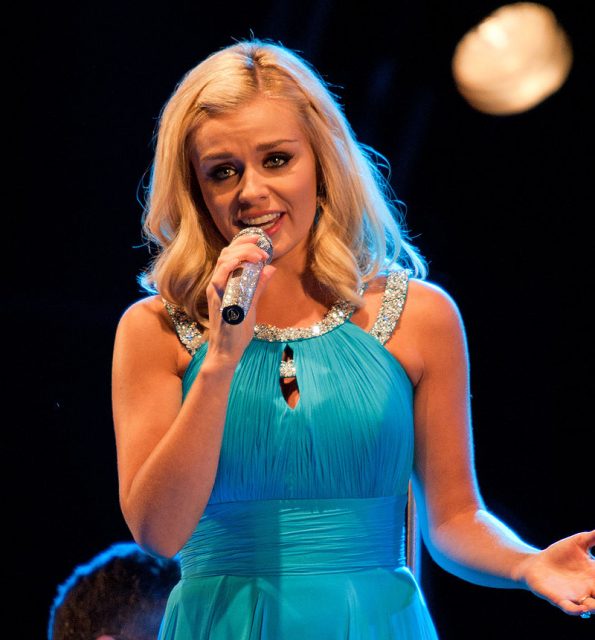 Minamata is the second film directed by Levitas. "Minamata" is also the name of Smith's last photo essay which he completed in the 1970s. In it, he documented the effects of mercury poisoning on a Japanese fishing village.
https://youtu.be/rC7h4Z6zEOA
Citizens of Minamata became ill with what would eventually be named "Minamata disease." As of the early 1990s, out of 2,252 patients diagnosed with Minamata disease, 1,043 died.
The disease was found to be caused by eating fish and shellfish that had been contaminated by methylmercury (MeHg). Symptoms of the disease included seizures, spasms, loss of motor control, numbness, paralysis, sensory impairment, and death.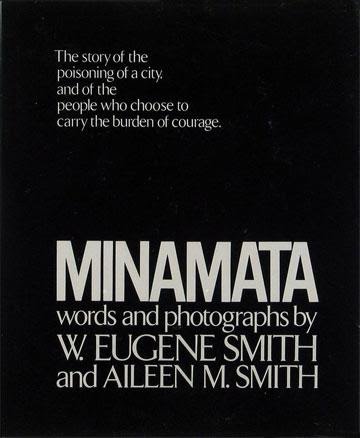 In May 1956, it was discovered that the fish in the Minamata Bay had unusually high levels of mercury. Tests of people living in Minamata City (located on Kyushu Island in Japan) found that they too had unusually high levels of mercury in their bodies.
The source was traced to a plant owned by Chisso Co Ltd. Wastewater from the plant flowed directly into the bay from 1938 to 1968.
In 1979, two officials from Chisso were sentenced to two years in jail for their roles in the ecological disaster. The Japanese government then offered a settlement to anyone who had not been certified to have Minamata disease in exchange for dropping all litigation. The Minamata Disease Kansai Patients Association refused to accept the settlement and proceeded with their lawsuit.
The case went all the way to the Japanese Supreme Court where it was found that the Japanese government knew about the dangers in Minamata Bay and did nothing to protect the people for three years. The court found the plaintiffs were eligible for compensation for damages suffered due to the government's neglect.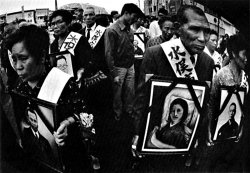 Smith is considered to be the premier photo essayist. For many years, his work was the measuring stick by which all photojournalism was judged. Part of his reputation is based on the Minamata essay.
Depp has been suffering lately from a string of scandals and bad behavior. He is also involved in a contentious divorce from Amber Heard. Details of their marriage were included in court proceedings. When details of how Depp treated Heard during their marriage were revealed, many women around the world took issue with his character.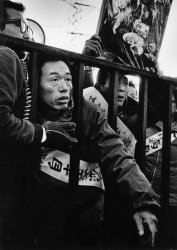 Recently, J.K. Rowling went on record defending Depp after his work in the Fantastic Beasts series of films.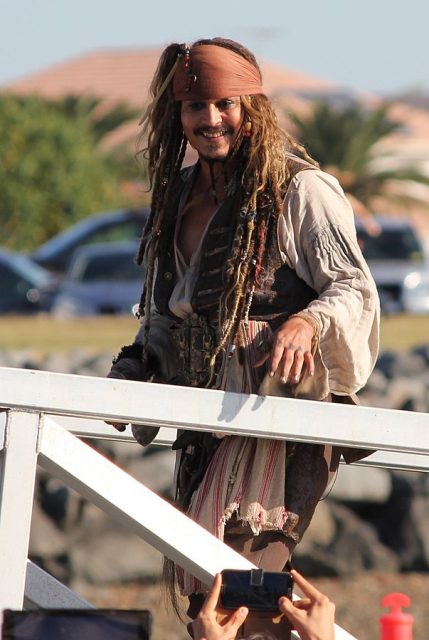 Read another story from us: How a Vietnam War Photographer Saved Marines by Jumping on a Grenade, Awarded the Medal of Honor Posthumously
Nighy is an award-winning actor from Britain. He is best known to international audiences for his role as Billy Mack in Love Actually. That role won him a BAFTA for Best Supporting Actor. He also played Viktor in the Underworld series of films. Nighy previously worked with Depp in the Pirates of the Caribbean films as the voice and motion capture actor for Davy Jones.