Historic Sci-fi Legend to make Gaming Debut, in John Carter: Warlord of Mars
Edgar Rice Burroughs' Classic Character Brought to Life in a Kickstarter campaign starting 19th April.
Edgar Rice Burroughs, Inc., today announces they are working with FNCPR to develop and publish the Video Game entitled John Carter: Warlord of Mars.
Edgar Rice Burroughs, Inc., manages and licenses the creative works of novelist Edgar Rice Burroughs – including Tarzan of the Apes® and John Carter of Mars®. FNCPR Ltd. has acquired the license to develop and publish the John Carter: Warlord of Mars game.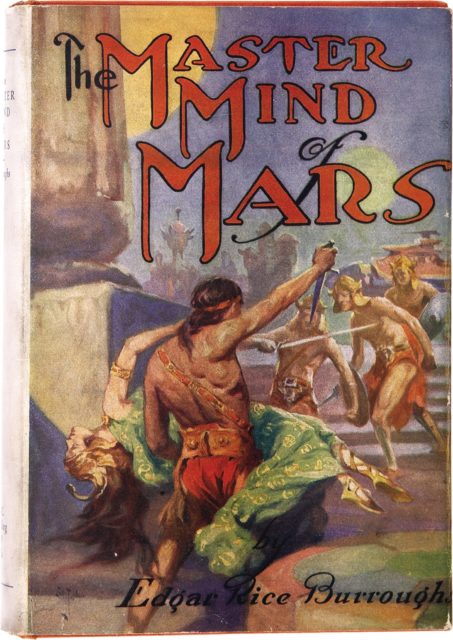 Through this cooperation, the grandfather of science fiction meets state-of-the-art gaming technology in an all-action, first-person adventure video game, bringing the world's oldest interplanetary warrior to life across PC and Console platforms.
John Carter is the planet-hopping hero that was conceived over 100 years ago by genre-defining writer, Burroughs.
As well as being the central character in 11 novels since 1912, he has featured in various comic book incarnations, table-top games and a feature film, spanning several decades. Carter's adventures have left a lasting cultural legacy, inspiring writers and scientists like Ray Bradbury, Jerry Siegal and Carl Sagan.
He also profoundly influenced series like Flash Gordon and blockbusters like George Lucas' Star Wars and James Cameron's Avatar. Gamers now have the opportunity to immerse themselves in Burroughs' epic fantasy world.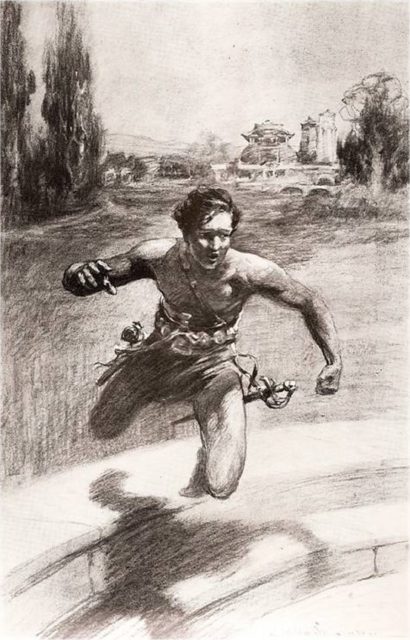 The Creative work on the game is well underway, and Tanglewood Games have been appointed by FNCPR as the lead developer for the project.
The voice cast includes two BAFTA winners. David Elliott takes the lead role of Carter, Brian Bovell as Tars Tarkas, and Kezia Burrows playing the Princess of Mars, Dejah Thoris.
Starting in 1945 at the end of WWII, the gameplay will centre on the soldier John Carter, working on a mission to find Hitler's secret projects general, Hans Kammler. Kammler is experimenting with a new technology that ultimately transports John Carter to Mars, known to its inhabitants as 'Barsoom'.
This echoes the dimension-shifting narrative of the original novels and comics, in which the American Civil War veteran dramatically found himself transcending worlds and fighting for the inhabitants of Mars.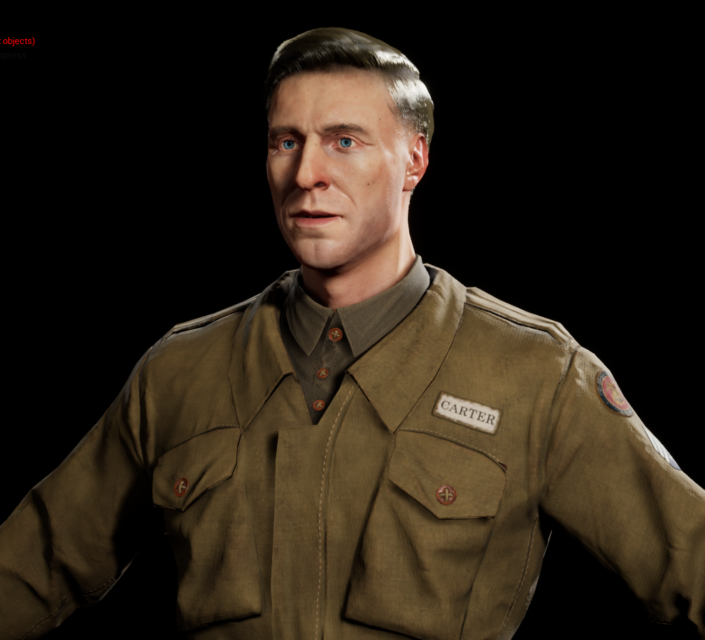 James Sullos, President of Edgar Rice Burroughs, Inc., said:
"One might wonder what Mr. Burroughs, over a century after he first inked the names John Carter, Dejah Thoris, and Tars Tarkas to the page, would have thought to see his characters spring to life in a video game – what in his day would have itself been considered the stuff of science fiction.
I'd like to think he would be pleased not only to see fans of John Carter play the game and step into his wondrous world of Barsoom, but also to at last set foot on the dying planet himself, with sword in hand, and have the visceral experience of being able to play one of his own heroes in the game. Doubtless, he would have been thrilled to see his immortal swordsman and the rich setting of Barsoom come alive in the John Carter: Warlord of Mars video game, exposing his creations to a whole new generation of fans."
Frazer Nash, from FNCPR, who are publishing the game, said:
"In many ways, John Carter is the original fantasy action hero, thrilling readers and fans well before the likes of Flash Gordon, Superman and Luke Skywalker. Most superheroes have already made their transition into the gaming world; it is high time that John Carter makes his debut.
"The action follows Carter as he meets the weird and wonderful natives of Barsoom, acclimatising himself to Martian gravity, the local customs and Martian languages. His mission includes meeting the mighty Thark warrior, Tars Tarkas, fighting with giant ape-like monsters and falling in love with the beautiful Princess of Mars, Dejah Thoris. It's over a century since these characters were created, and we're excited to find a new way of bringing them to life."
The Creative work on the game is well underway and, Tanglewood Games, a dedicated team of Unreal experts, have been appointed by FNCPR as the lead developer for the project. The next step in the process will be launching a Kickstarter crowdfunding initiative to fund the next stage of development. This will be launched on 19th April 2021. To find out more, sign up today http://jcwom.com/
With a deep and epic back catalogue of material to draw on, the longer-term character and game development options are boundless.
Find out more at http://jcwom.com/
Social Links:
Hashtags: #jcwom #johncarterwarlordofmars