Navy sailors have to be brave, and capable of improvising on a grand scale if their ship is damaged in an attack or, even worse, they're left with no ship at all.
There's no better example of that skill and ingenuity than the men of the SMS Emden, a German Navy light cruiser that fell on perilous times not long after the outbreak of World War I in 1914.
The ship was on a mission to sail to the Keeling Islands–specifically, Direction Island–to destroy the communications equipment that enabled the British Royal Navy ships there to stay in touch with the fleet back home. Emden's Executive Officer was Lieutenant Hellmuth von Mücke, who had begun his career in the German Navy as a cadet in 1899.
Germany was sabotaging the British whenever and wherever possible. Accordingly, Emden's crew had orders to destroy British undersea cables, radios, and any other equipment they could find.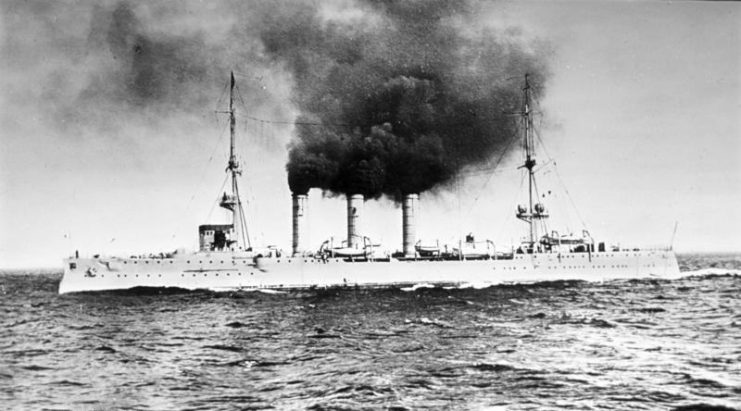 A 50-man party from the crew, including Von Mücke, landed on the island around 6:00 AM on November 9. Von Mücke assured the locals of their safety, so the residents stood back and let the sailors get on with their task.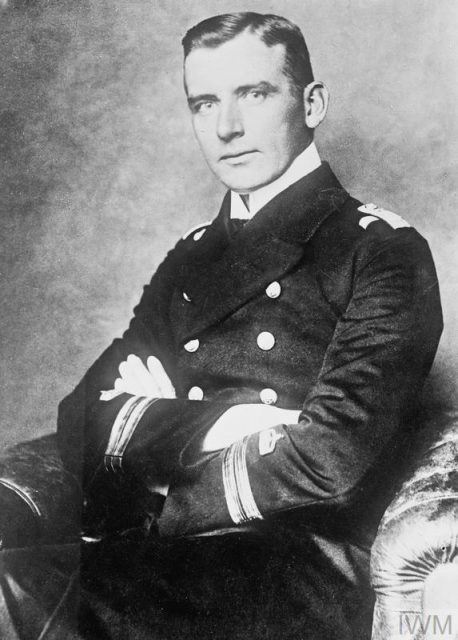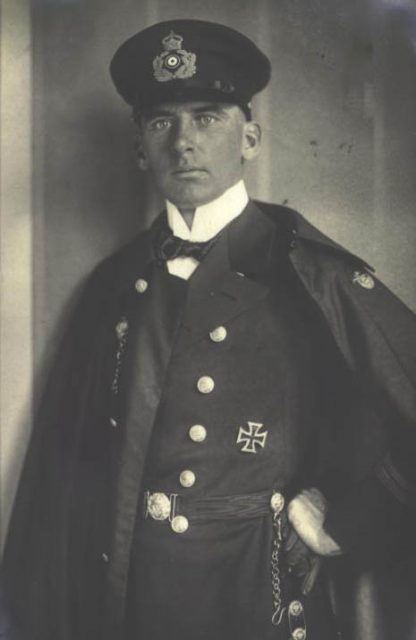 As the men were doing what they came to do, smashing cables, telegraph gear, and such, they were startled by a sound with which they were all too familiar – their ship's siren. Something was terribly wrong on board.
Before they could get back to Emden, they saw it sailing away. All 50 sailors were now suddenly stranded on the island.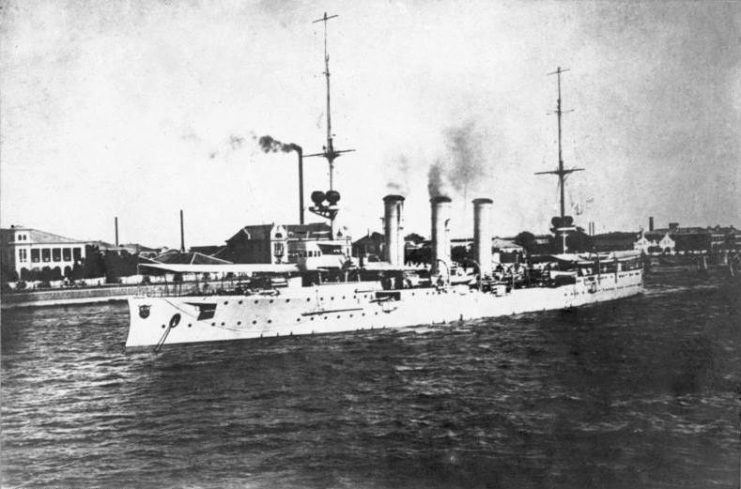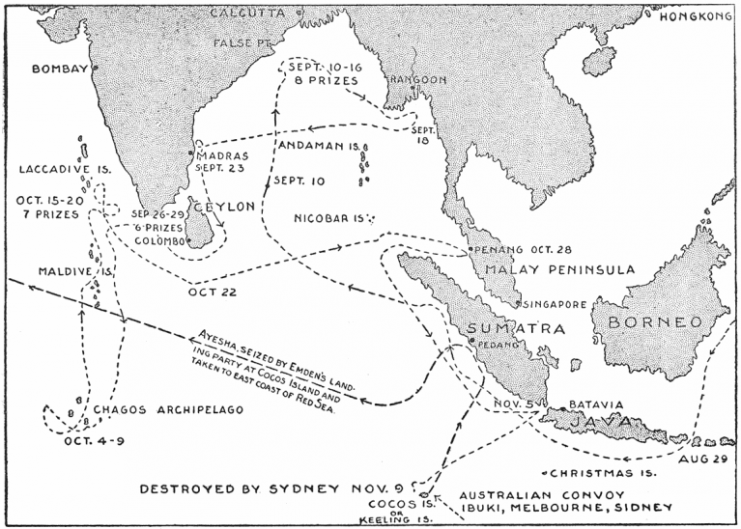 Another ship, the Australian light cruiser HMAS Sydney, had engaged Emden in battle. Von Mücke knew that the British would soon have ships in the area stop by to check on the island's communications equipment and the residents.
Von Mücke intended to keep his promise that no one would be hurt, but he had to get his men off the island somehow, so they seized control of an ancient schooner moored in the harbor. Though the locals protested that the Ayesha was barely seaworthy, von Mücke was determined.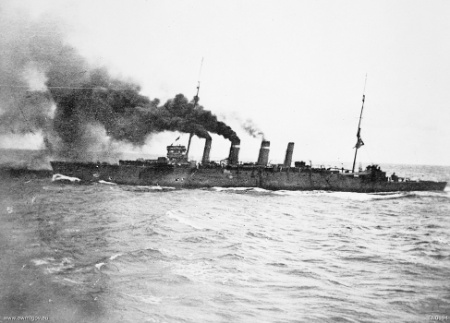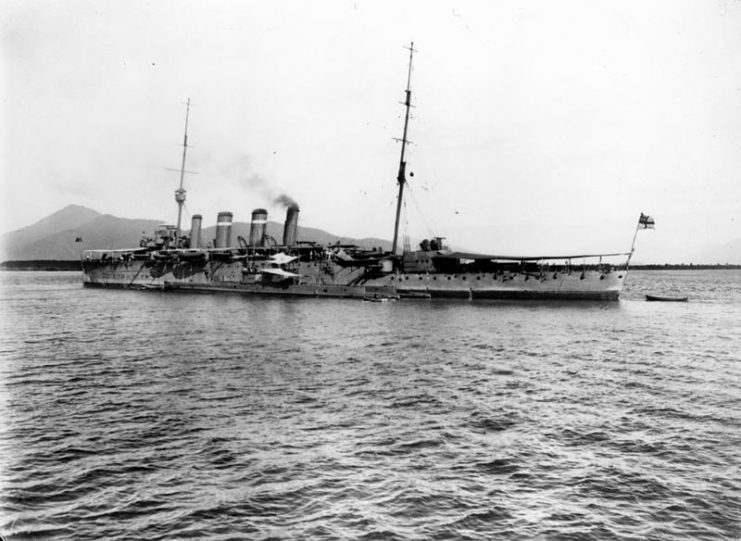 He and his men took all the supplies and rations they could, loaded up the schooner, and prepared to sail away. Their destination was Padang, a Dutch port they believed was neutral.
But once at Padang, Von Mücke was told by the authorities that he could not take away any navigational equipment or clothes. It was now November 25, and since they had been stranded on November 9, they needed clothing.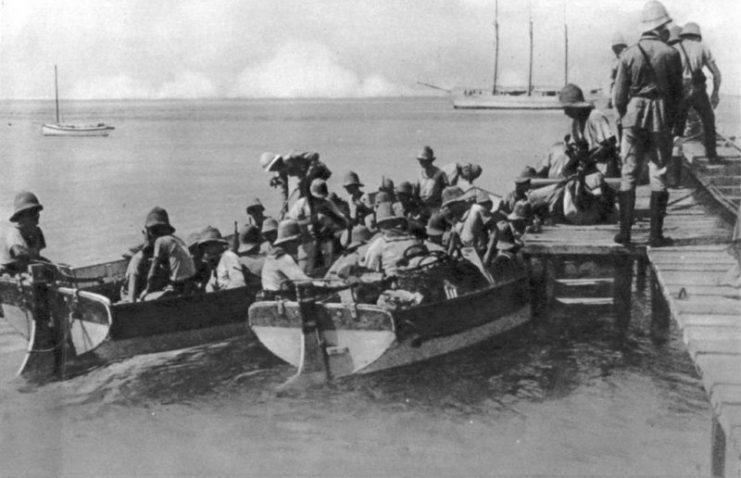 The men gathered anything they could find in Padang that would help them navigate home, like used almanacs, but mostly it was experience and knowledge of the sea that helped them while sailing. Over the next two weeks, Ayesha sailed almost blindly toward home.
As luck would have it, they crossed paths with a steamer, the Choising, owned by a German merchant. Von Mücke took command of the Choising, and they started for home again, leaving the Ayesha behind. But they were in dangerous waters, and knew they would be in trouble if the British came upon them.
They hid the ship's German identity by pretending it was the Shenir, a British ship on its way to Arabia.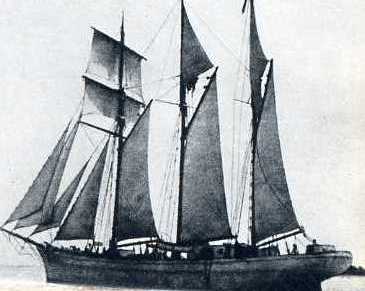 Having learned that Turkey had sided with Germany in the war, they stayed in friendly waters and avoided shipping lanes. They finally made it to Hodeida, Yemen, in January 1915, but the journey's challenges were still not over. There was a French cruiser in the area, so they had to land in long boats and make new plans to reach Germany.
After a failed attempt at traveling by land, they obtained two small dhows to continue traveling by sea. They dodged attacks by the British, evaded blockades, and eventually landed again.
By early May, they had made their way to a train station near Al-Ula, where German diplomats and Turkish military officials awaited them. From there, they rode a train back to Germany. On the trip they were given food, drink, and clothing and were awarded Iron Crosses – for the whole landing party – for their bravery and skill.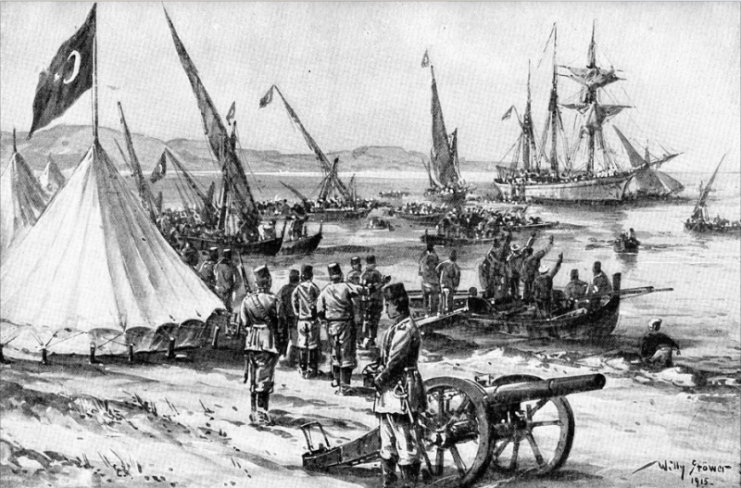 Read another story from us: Daring and Elusive – SMS Emden and Her Crew have Inspired 100 Years of Film and Stories
The entire journey had lasted 10 months from when they first departed from Germany. The entire world, not just people in Germany, was impressed by the sailors' ingenuity and skill. The world may have been mired in war, but this crew became famous in a global community of sailors and civilians alike.