Five paintings put up for sale through a German auction house failed to sell when they were included in a public auction recently. Auction house Weidler hoped to raise at least $51,000 for the best of the pictures. The sale also included items said to have been owned by the Fuhrer.
The auction had been beset by rumors that forgeries were mixed in with genuine works and so provenance of the paintings was doubtful. The Mayor of Nuremburg, where the sale was held, was also not in favour of the event and said that it was in poor taste.
Public displays of symbols referring directly or indirectly to the Nazi regime, including flags or swastikas, are illegal in Germany apart from when in use for historical or educational purposes.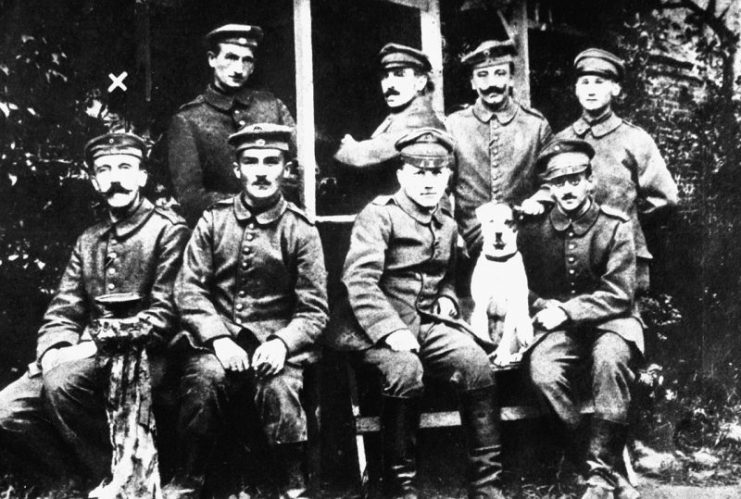 A wicker chair, with a swastika woven into the side below the armrest had the symbol pixelated out in Weidler's catalogue, even so the German police seized several artworks. In all sixty-three items bearing identifying signatures 'A Hitler' or simply 'A H', were confiscated by prosecutors due to the concerns regarding potential forgery.
Nuremburg-Fuerth chief prosecutor Antje Gabriels-Gorsolke also confirmed that an investigation had been opened into a number of unidentified persons, 'on suspicion of falsifying documents and attempted fraud'. Weidler had cooperated and given access to all items held.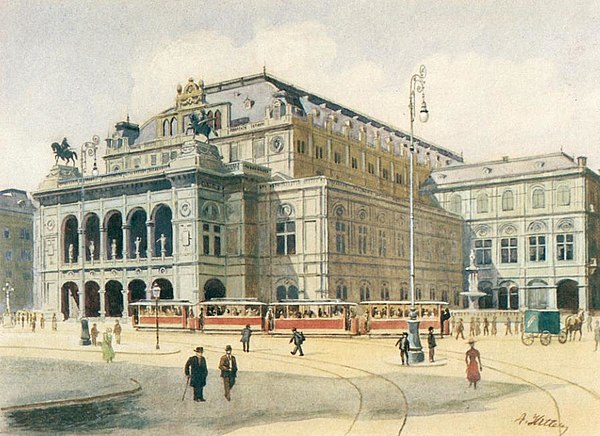 It is certain that whenever paintings purported to be by Hitler come up for sale, controversy and accusations of forgery will follow. In January a collection of pictures that were to go on sale in Berlin were also confiscated by prosecutors regarding authenticity concerns.
Some genuine paintings have sold for hundreds of dollars over the last twenty years, so the temptation to put 'newly discovered' works up for auction is very strong.
Prior to World War One Adolf Hitler was in Vienna, dreaming of being accepted into the prestigious Vienna Academy of Fine Arts. He was rejected at both his attempts to pass the entrance exam and his work has been dismissed as lacking in artistic value by many commentators.
However, there are said to be hundreds of watercolors by Hitler, who boasted in his book, Mein Kampf, that he turned out three a day.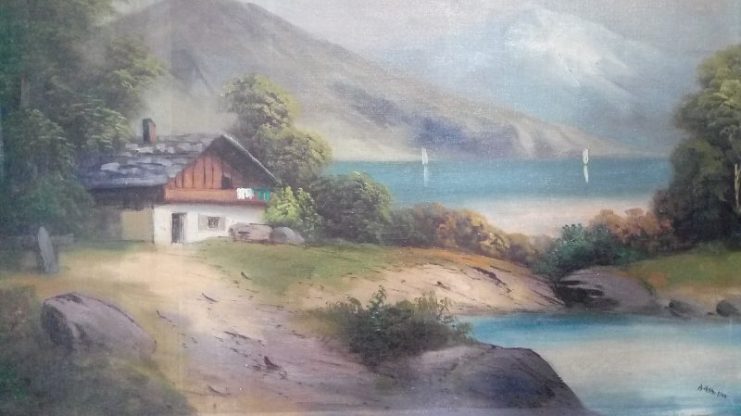 From 1908 up to 1913 Adolf Hitler was a house painter and tinted postcards to make ends meet. In 1910 to 1911 he sold a series of paintings of old Vienna to local collector, and Jewish lawyer, Josef Feingold.
Samuel Morgenstern ran a glazier store and Vienna and sold some of the young Hitler's paintings, mainly to his largely Jewish clientele, and kept fastidious records of all sales.
The dictators'  early training as an artist, despite his setbacks, gave Hitler an edge when he entered politics as he understood the emotional power of art. He used this knowledge in the development of propaganda, setting up a corps of artists to document and idealize the German military machine.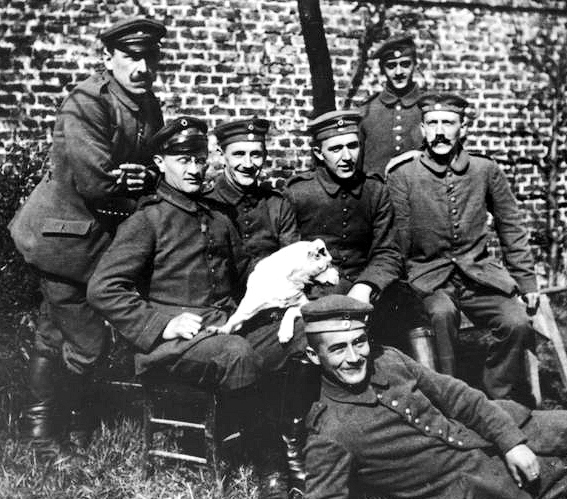 Later it would appear the Fuhrer had become embarrassed by his artistic past and hired Schulte Stratthaus to locate and buy paintings made between 1907 to 1912 and 1921 to 1922.
It is thought that the instruction was to destroy everything, however, paintings with the name 'A Hitler' or simply 'A H' still have a habit of turning up at auction houses regularly.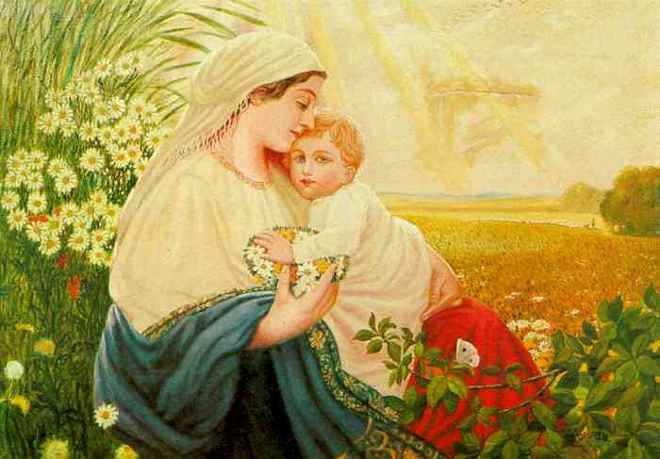 The US Army holds many Hitler paintings, which were confiscated at the end of World War Two. These have never gone on public display and are held in a secure location at the Museum Support Center at Fort Belvoir in Fairfax County, Virginia, along with more than nine-thousand other Nazi propagandist works of art. Most of these have since been repatriated to Germany.
Read another story from us: Nazi Papers On Sale At Auction: Hitler's Invasion Plan May Fetch High Price
In 2006 at an auction in Cornwall, UK, twenty-one Hitler watercolors were sold for just over $100,000, but the event was hit by protestors who decried the sale as offensive. So be warned, if you find a watercolor of old Viennese streets with the Fuhrer's mark on it, while it might be worth $10,000 it may be a difficult thing to sell.