Over the weekend, hundreds of French and American military personnel and civilians marked the 100th anniversary of the selection of the American Unknown soldier from World War I. The commemoration included a military parade, vigil and other ceremonies.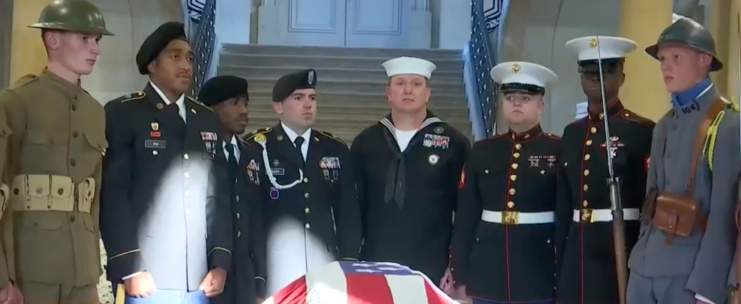 The vigil, held on the evening of October 23, was open to the public and followed the next day by a parade and wreath-laying ceremony. Those in attendance included current and former Tomb guards, military spouses, Gold Star mothers and veterans.
Events commemorating the anniversary continued on October 25, with a public ceremony at the Quai Roger Meunier in Le Havre to mark the departure of the WWI Unknown to the United States.
A final ceremony will be held on October 26 at the Arc de Triomphe in Paris to pay tribute to the French Unknown soldier. American and French veterans will be in attendance.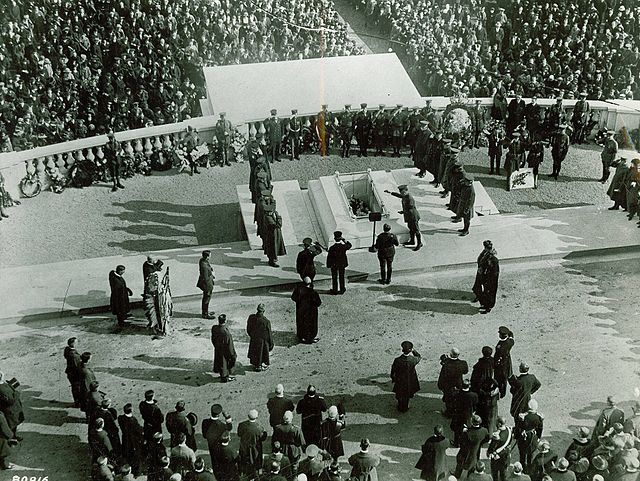 On November 11, 1920, France and Great Britain dedicated tombs to their Unknown dead from WWI. The US Congress decided to do the same the following year, approving the construction of the Tomb of the Unknown Soldier at Arlington National Cemetery in Virginia.
That same year, on October 23, 1921, four caskets containing the remains of four unidentified soldiers were brought to Châlons-en-Champagne – then known as Chârlons-sur-Marne. US Major General Harry Rogers was initially tasked with selecting a soldier to be interred at the Tomb, but at the last minute decided a soldier who possibly served in the same trenches as the deceased should make the choice.
Sergeant Edward F. Younger of the Army Occupation on the Rhine was chosen, after showing up for duty as pallbearer. Upon the selection being made, American and French soldiers stood guard over the Unknown's casket, never leaving his side. The remains were placed aboard the USS Olympia to begin their journey home.
On November 11, 1921, the Unknown soldier was laid to rest below the three-level marble tomb in Arlington National Cemetery.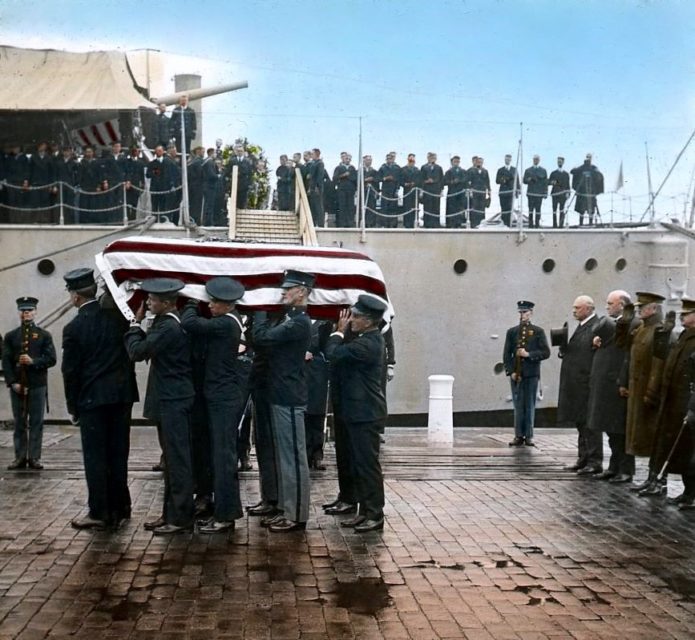 Since 1921, Unknowns from World War II, the Korean War, and the Vietnam War have also been interred at the Tomb of the Unknown Soldier.