A Christmas jumper designed and sold by the Tank Museum in Dorset has become a surprise festive hit, with staff struggling to keep up with demand.
The sweaters depict rows of tanks and were modelled by curator David Willey and film intern Chloe Shipley and advertised on social media.
Museum staff ordered a few dozen and were totally unprepared for the 'exceptional' demand for the seasonal sweaters.
The blue jumpers with stylised snowflakes and tinsel above and below the silhouettes of tanks are selling by the dozen every day.
Staff say that men like them because the design is one they are prepared to wear. They are also being sold for women and children.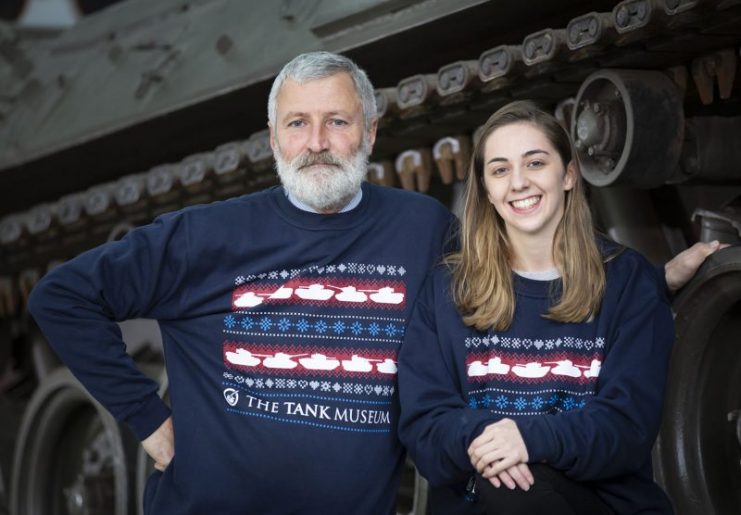 Alex Medhurst, the museum's head of commercial, said: "Our in-house team designed them and we had a few made to see how they sold.
"We never anticipated the exceptional demand. Something has really struck a chord.
"We think that men are prepared to wear them because the design is not too festive, as you see with a lot of Christmas jumpers.
"Shortly after listing them on our online shop and posting about them on Facebook sales went through the roof.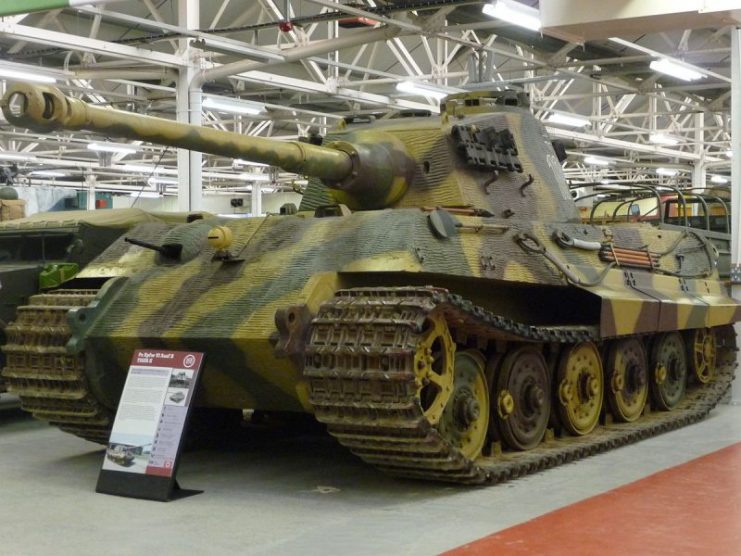 "We've had to quickly order more stock and we are selling hundreds and hundreds both here and abroad.
"When we had to take a photo of the jumper our curator David Willey and film intern Chloe Shipley volunteered.
"So we took pictures of them wearing the jumpers in various poses standing front of our Leopard I tank.
You can buy yours here  Tank Museum
"Quite possibly it's a combination of the design and our models wearing them that has led to the popularity of the pullovers."
Tanks depicted in the design are: Centurion, Sherman, T34, Tiger 1 and Churchill.