A sergeant in Britain's Special Air Service (SAS) has spoken against the service's practice of euthanizing combat dogs when they can no longer serve their purpose for the military.
Almost 1,200 dogs were killed by the SAS between 2002 and 2019.
The dogs are trained to work with soldiers to neutralize enemy combatants and to seek out explosives among other duties. Some are even trained to parachute with a soldier or rappel from a helicopter. They have been used to pull injured soldiers to safety on the battlefield.
Four of the dogs had been awarded the Dickin Medal for their service in Afghanistan. The Dickin Medal is the highest award for a British combat animal, an animal version of the Victoria Cross. They are credited with saving lives by locating bombs and arms caches.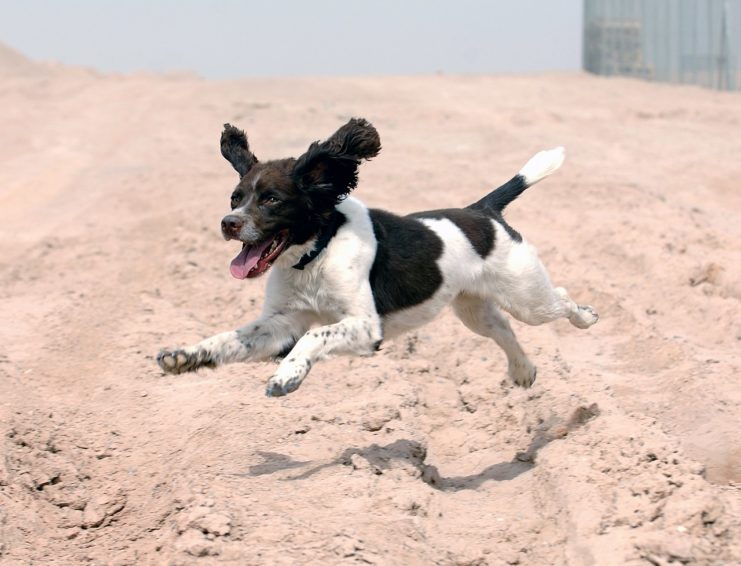 The reasons given for euthanizing the animals ranged from being too dangerous for placement in a home to being "old and worn out." Others were tagged as "failing to maintain standards" while some were killed for "welfare reason."
The unnamed sergeant said that he understood that not every combat dog can be placed in a home because some are just too dangerous. But he believes that a lot more could be saved especially because many don't have much longer to live anyway.
The United States passed a law which limits how many combat dogs the military can euthanize.
Dogs Trust, an animal welfare charity, issued a statement opposing the killing of dogs simply because they have retired from active duty or are unable to perform their duties.
The British army has responded with their own statement that dogs are only euthanized if they are considered a risk to the public or if they have a medical condition which causes them needless suffering. The army claims that they make every effort to place the animals in homes when they are retired from active duty.
A Freedom of Information request by the Sunday People show found that 380 combat dogs were killed by army veterinarians between 2013 and 2019. Another 807 were euthanized between 2002 and 2012. 125 dogs were killed just in 2009 alone.
But the sergeant feels that more should be done. He called it "absolutely tragic" that so many are killed when they have outlived their usefulness to the army. As a special forces dog handler who served in both Iraq and Afghanistan, he knows how bravely these dogs serve and how valuable they are to save lives on the battlefield.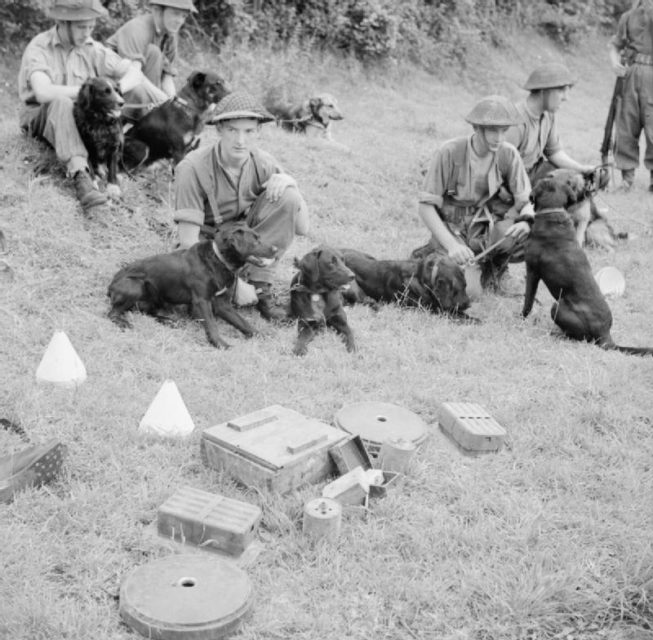 Many times service dogs are sent to live with their handlers. But dogs that exhibit dangerous behavior or are simply considered too old to adopt are simply killed when they are finished serving.
Parliament member Kerry McCarthy has expressed shock at the number of dogs killed by the army and implored the military to make every effort to find homes for the veteran dogs.
Another Article From Us: US Air Force Names New F-15 Fighter Jet Replacement
The US places a high number of their retired service dogs in homes though a small number are still killed due to medical issues.