May 29th, 2019, It was an exciting event but for many Catalina Aficionados in Holland also a sad day, as their beloved PBY-5A made its final flight out from Lelystad to the new owners in the USA.
Under a blue sky, accompanied by the Fokker Four Team and a T-6 Texan/ Harvard, we witnessed with friends Fritz and Bally the Dutch PBY-5A Catalina PH-PBY making a last low flypast over the runway, viewed by hundreds of fans, filmers, and photographers. Among them, Mr. Prudent Staal who was for more than 20 years engaged with the never-ending renovation works on this aircraft.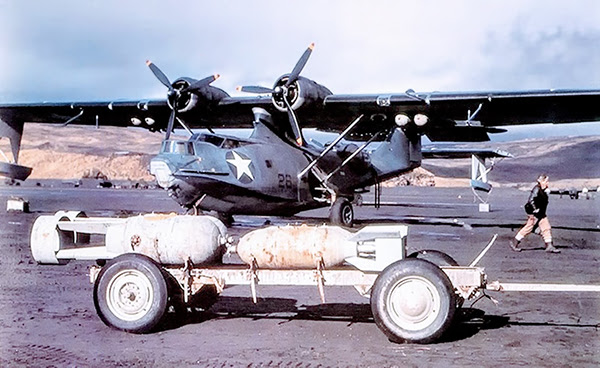 PH-PBY is the oldest flying Catalina in the World, and arguably, the best-preserved of them all. Earlier, in the eventful year 2018, this Cat suffered a nosewheel-up landing accident on Lelystad Airport, with as a result overall damage that was larger than anticipated and the aircraft's commercial exploitation in Holland came under pressure with ever-more stringent rules for flying passengers.
The owners had no other options than to sell the aircraft to what seems the best guarantee for continuing this sort of passenger-flight operations. The US-based Collings Foundation is the new owner, hence a ferry flight over the Pond was planned for this spring.
The ex-Dutch Catalina flew out to its new nest over the Northern Atlantic route, via Iceland, Greenland, NE Canada, to finally land in Florida, USA, early June.
In 1993, I flew the same Northern Atlantic route on board the Catalina Z-CAT (currently operating in New Zealand) but from West to East, During our final leg from the Shetlands to Holland, we experienced over the North Sea a serious engine problem.
Our Captain had to shut down the LH engine and diverted to Aberdeen, Scotland for a hairy emergency landing on one engine. That was all under the guidance of an alarmed British Coast Guard Westland WS-61 Sea King Helicopter that accompanied us over the final 50 miles of the North Sea's choppy waters.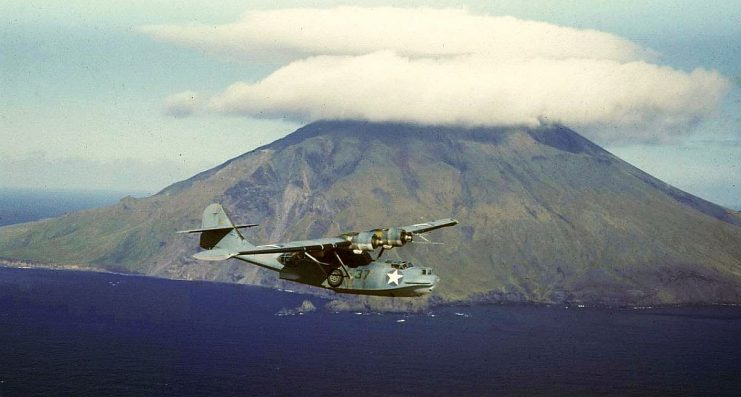 That gave all aboard a feeling of relief, as it was not sure if we were going to make it to the airport with a fully packed Catalina with 18 people inside and full tanks. With the continuous loss of altitude due to the loss of one engine, the crew decided to dump fuel.
With that, we barely made it, making our landfall at only 330 feet of altitude! The Aberdeen Airport was just a mile or so away, with the approach over the Golf links, we had no altitude or sufficient power for an overshoot, but Captain Bryan McCook did a wonderful job.
You can read more of those Catalina/Canso-linked adventure stories, from the 1940-1945 Wartime, with tales and photos from Family albums and Museums.
The story continues into the Post-War Years, where the Catalina/ Canso had its second career as a Coast Guard Patrol Plane, a Fire Fighting Water Bomber, and a cargo/pax Transport to the remote islands and lakes of Alaska, Canada, Australia, Indonesia, Polynesia, New Zealand, France, Africa, Central and South America.
About my new book
My new book is covering the type's full career from 1937-2017 with 400 stunning photos, (many never published before and fully spread over 290 pages) in my new lounge table photo album ( A-4 format, 8,5 x 11 in)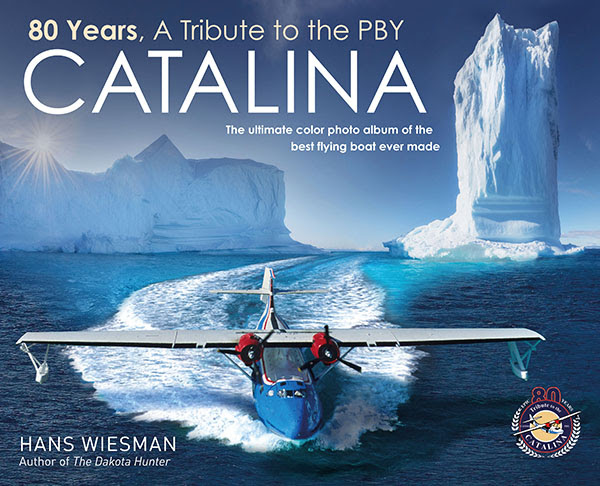 Order the book now with 20% discount for $ 39,95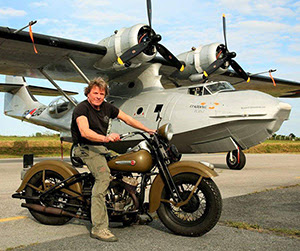 In case any questions remain, please contact me.
Another Article From Us: Submarines Vanish From The Seabed & They Contained Remains of 77 Crew Members