The World War II-era film Battle Over Britain is slated to premiere in theaters in just under a month. Coming from the company behind 2019's Lancaster Skies, the feature brings to the big screen the intense fighting and loss the pilots who fought in the Battle of Britain experienced over the course of 1940.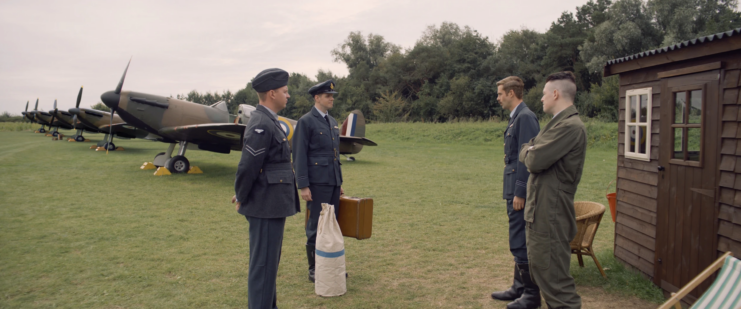 Battle Over Britain is centered around a young British pilot who is called to join a Royal Air Force (RAF) Flight during the Battle of Britain. In the heat of aerial combat, he witnesses several attacks in the skies over southern England, and while some of his comrades fall in the line of duty, he and the others continue to fight, "determined to defend not only the airfield, but their entire country."
The film was written and produced by Callum and Andrew Burn, with the former also serving as director. Sam Parsons served as cinematographer, and with the other two founded Tin Hat Productions, an independent production company that focuses on war and military-themed movies.
Ben Thatcher is credited with composing the score.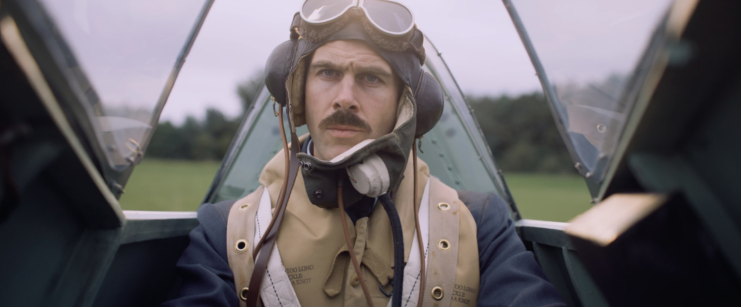 The Battle of Britain, which occurred from July 10-October 3, 1940 in the skies over the United Kingdom, was the first major engagement fought completely by aerial forces. It saw the RAF and the Fleet Air Arm (FAA) of the Royal Navy defend against incessant attacks by the Luftwaffe.
The aim of the German forces was to force Britain into peace negotiations – but that's not what happened. The British, resolved to stick it to the enemy, fought valiantly, and while they lost a similar number of aircraft to the Luftwaffe (1,744 versus 1,977), they were able to inflict more casualties, comprising of deaths, injuries and captured airmen.
While the British put up a hard-fought effort, a big reason for their victory was that the Germans were simply unable to sustain an effective amount of daylight raids, given their focus on nighttime assaults as part of the Blitz. Their loss ultimately led the Führer to cancel the proposed invasion of the UK, codenamed Operation Sea Lion.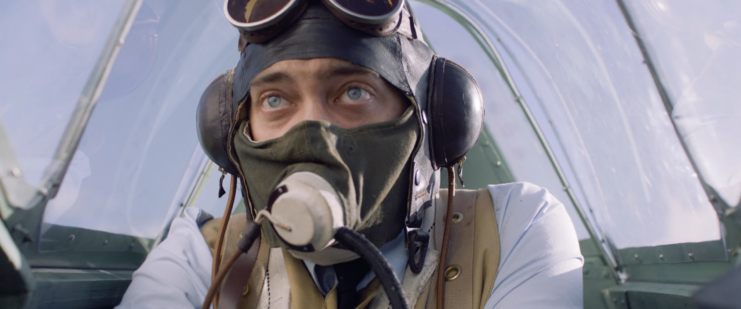 The stars of Battle Over Britain are no strangers to war and historical films, with many of them having acted in similar features in the past. For example, Vin Hawke, who plays Nathan Walker, acted in Lancaster Skies and Spitfire Over Berlin (2022), and Chris Cylnes, who took on the role of Laurence Stanhope, appeared in the period pieces Elizabeth I (2017) and The Six Queens of Henry VIII (2016).
Among the other actors to star in the movie include Micky David, Tom Gordon, Arnold Voysey, Hannah Harris, David Dobson and Jeffrey Mundell.
More from us: Cold War-Era Satellite Images Reveal Hundreds of Roman-Era Forts
The premiere of Battle Over Britain is slated to occur on November 29, 2023, at Savoy Cinema Grantham, with its wide-scale release in the UK beginning on December 1.