He was a part of the first mass transportation to Auschwitz-Birkenau where he was given the number seventy-seven.
The story of Tadeusz 'Teddy' Pietrzykowski is currently having something of a moment in a movie produced by Iron Films.
The extraordinary tale of the bantamweight boxer is featured in a new film by Polish director Maciej Barczewski  and in a British book detailing the personal stories of some of the inmates of the camp by war correspondent Jack Fairweather.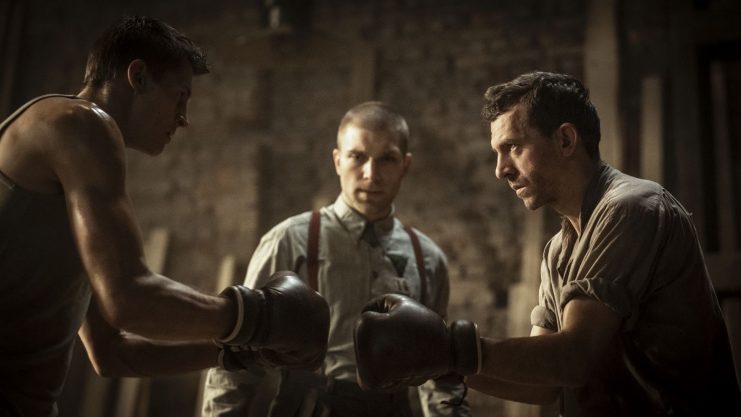 Teddy Pietrzykowski was born in Warsaw in 1917 and began competitive bantamweight boxing in 1937. He achieved the title of Warsaw Bantamweight Champion and was the country's number two before World War Two.
When war broke out Teddy fought with a light artillery regiment in Warsaw against the advancing German Wehrmacht.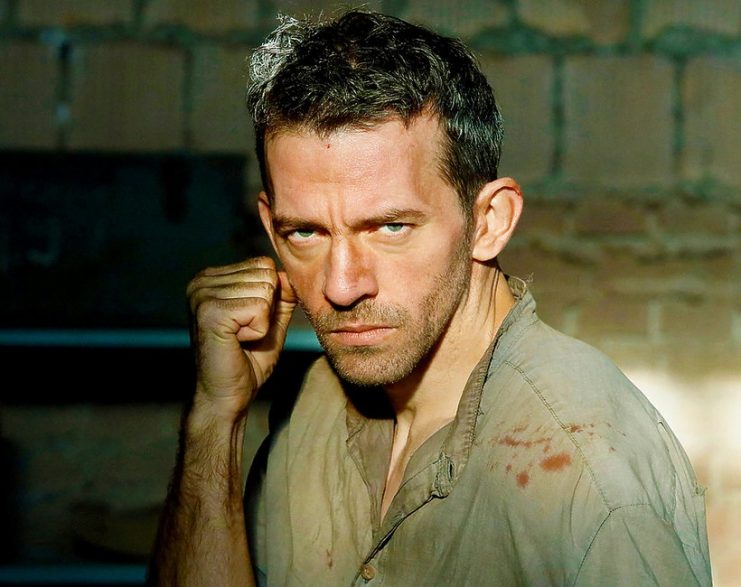 When the Polish Army surrendered, he was forced to flee along with his comrades. He had France in mind as a destination but was stopped and arrested on the Hungaro-Yugoslav border.
He was sent to prison, first to Muszyna, then in Nowy Sącz and Tarnów.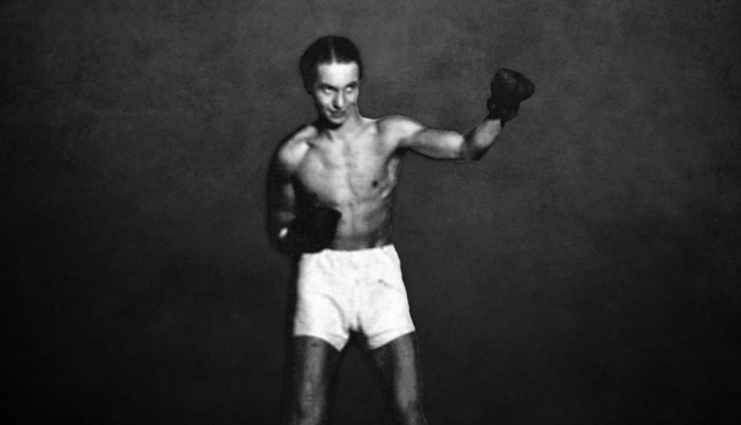 Born in Warsaw in 1917, Pietrzykowski was drawn to boxing early.At first Pietrzykowski was given work in the carpenter's workshop. It was tough work, but his high level of fitness helped him to survive the hard labour.
Boxing was something that he fell into at Auschwitz. A fellow prisoner, a German named Walter Dünning, who had been runner-up in Germany's own national middleweight boxing championship was prone to bullying behaviour.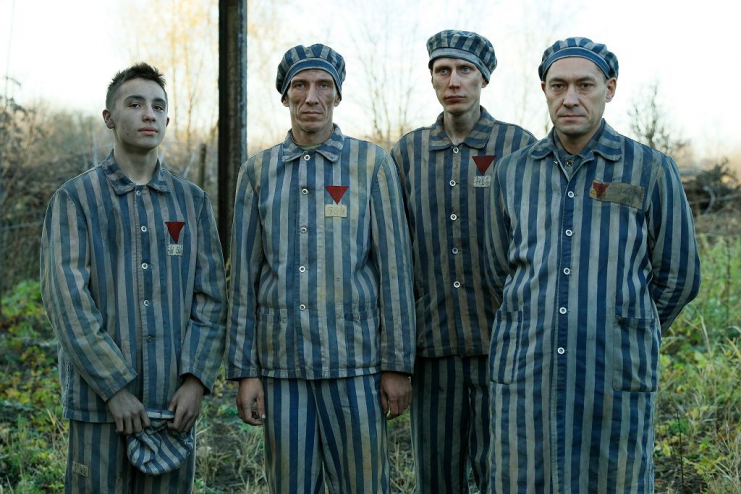 In order to settle things his fellow inmates suggested that Dünning (70kg) should take on Pietrzykowski (40kg).
They fought in their carpenter's work gloves and there are two versions of the story of the fight. In one Pietrzykowski knocks out his opponent and wins a prize of a loaf of bread, in another his opponent Dünning realizes things are not going his way and so he stops the fight, declaring Pietrzykowski the winner.
The Nazi Camp Guards set Pietrzykowski up with a further thirty-seven boxing matches, of which he lost only one or two (again, the historical record is divided on this).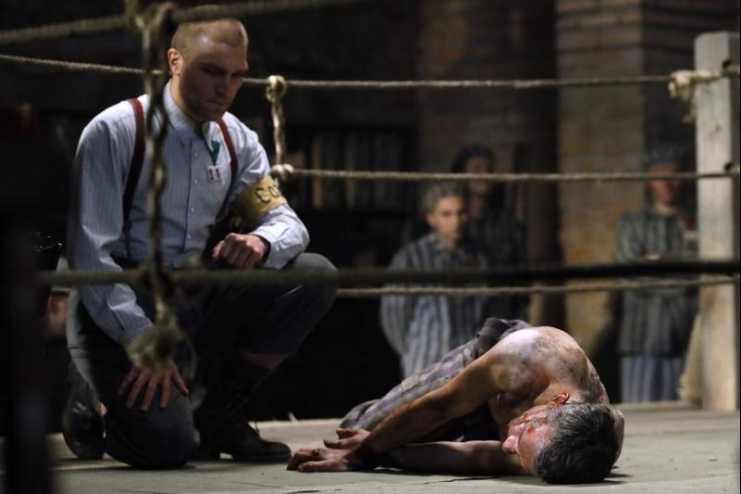 The Jewish Dutch boxer, Leu Sanders beat Teddy once but lost to the Warsaw Champ in a rematch. In 1943 Pietrzykowski was transferred to Neuengamme camp near Hamburg where he fought another twenty boxing matches.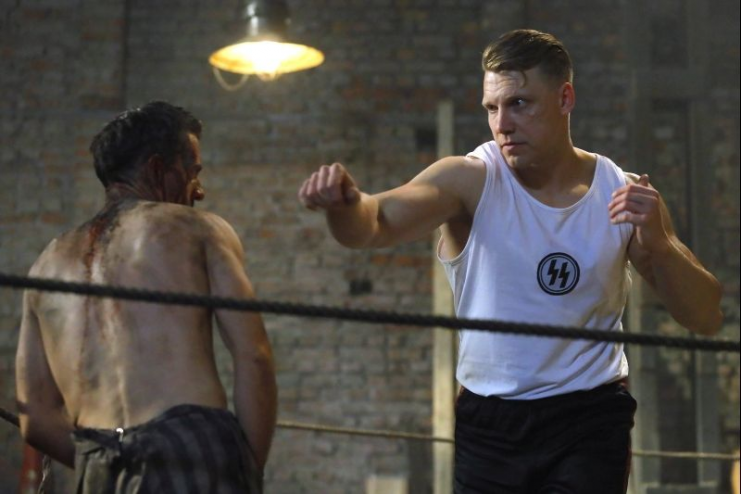 For the Nazis, watching the inmates fight each other was entertainment. When Pietrzykowski was able to fight a German national the camps would sometimes be in uproar as a Polish man beat up a Nazi in front of them.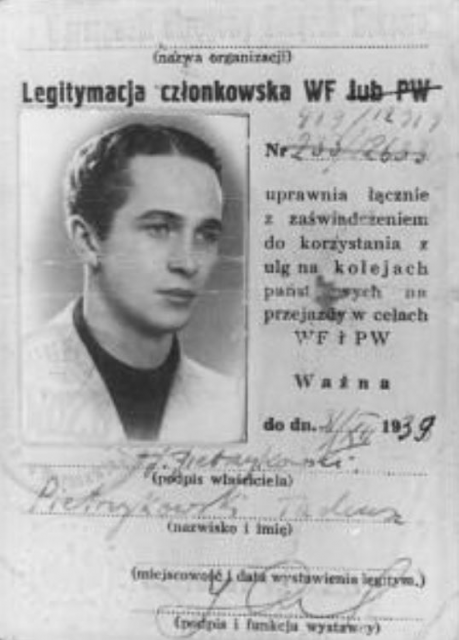 'In order to survive the camp, he had to prove himself in some way,' said Pietrzykowski's daughter, Eleonora Szafran, 'The only thing he could do was box.'
Teddy Pietrzykowski would share his winnings, usually scraps of meat and bread, with his fellow inmates.
While he was in Auschwitz, he joined the Polish resistance within the camp and collaborated with cavalry captain Witold Pilecki.
Pilecki entered Auschwitz under a false name in an attempt to pass on intelligence regarding the activities at the camp.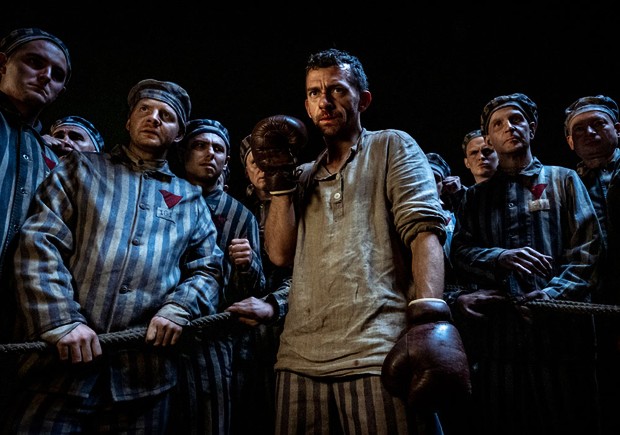 Eventually Teddy was transferred from Neuengamme to Bergen-Belsen where he was liberated by the British after the end of the war.
In the years following the war he became a sports coach under Major General Maczek of the Polish 1st Armoured Division and then a P.E. teacher at Bielsko-Biała in Poland.
He decided not to continue boxing professionally but instead focused on developing the next generation of Polish youth.
Maciej Barczewski, is the director of the movie and also a grandson of a former Auschwitz prisoner.  'Mistrz', or 'Champion' in English, is set for release in the Autumn of 2020. Pietrzykowski, is played by Piotr Głowacki.
Witold Pilecki's daring bid to stymie the Nazis is told in a new book by British war correspondent Jack Fairweather, who tells Pietrzykowski's story in some detail, based on interviews and extant records.