The US Navy has fired the entirety of its Amphibious Construction Battalion (ACB) 2 command due to what it calls "a loss of confidence in their abilities to effectively perform their leadership roles."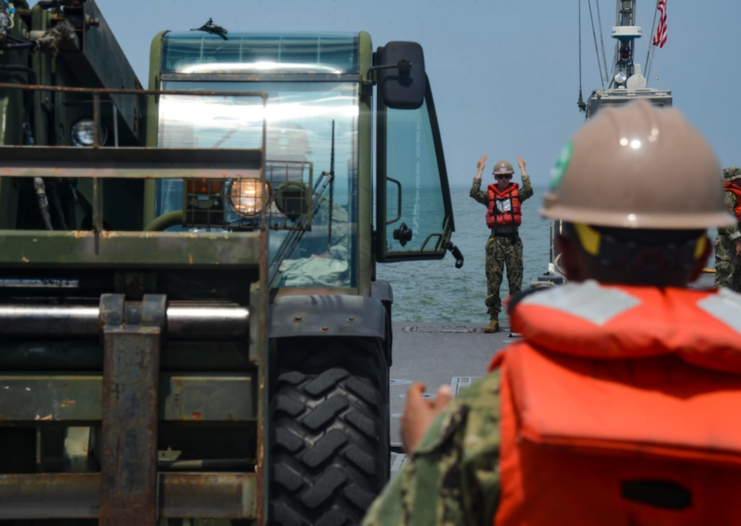 The service made the announcement via a press release, saying Rear Adm. John V. Menoni, Commander, Expeditionary Strike Group Two (ESG2) had relieved Capt. Jeffrey Lengkeek, commanding officer; Cmdr. Michael Jarosz, executive officer; and Command Master Matthew Turner of their duties of February 3, 2022.
Speaking with Newsweek, Lt. Cmdr. Paul Newell, spokesperson for the Navy Expeditionary Combat Command, said the trio's removal came after a "formal command investigation" and the service does "not intend to take further disciplinary action." He declined to provide further details.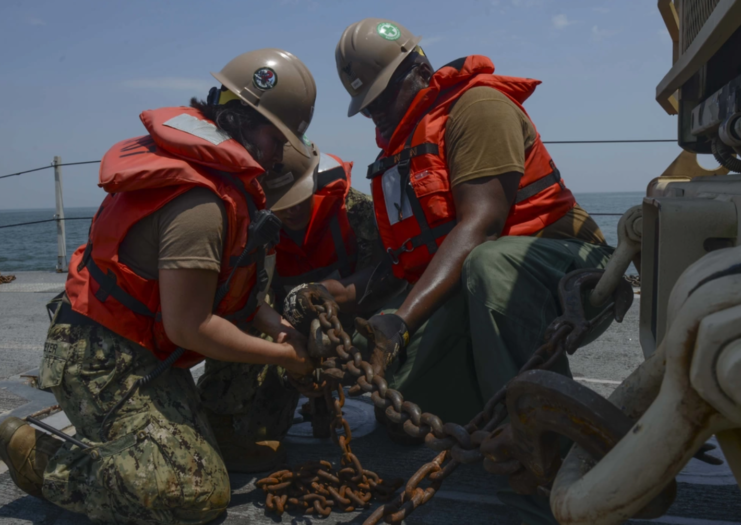 Lengkeek and Jarosz had both been in their positions since July 2020, while Turner had been in his role since 2019. All three have been temporarily reassigned to the staff of Navy Region Mid-Atlantic.
Capt. Brian C. Finman has been temporarily assigned as ACB 2's commanding officer until a permanent replacement can be found. Cmdr. Henry P. Pierce IV and Master Chief Todd Mangin will also be temporarily assigned as executive officer and command master chief, respectively.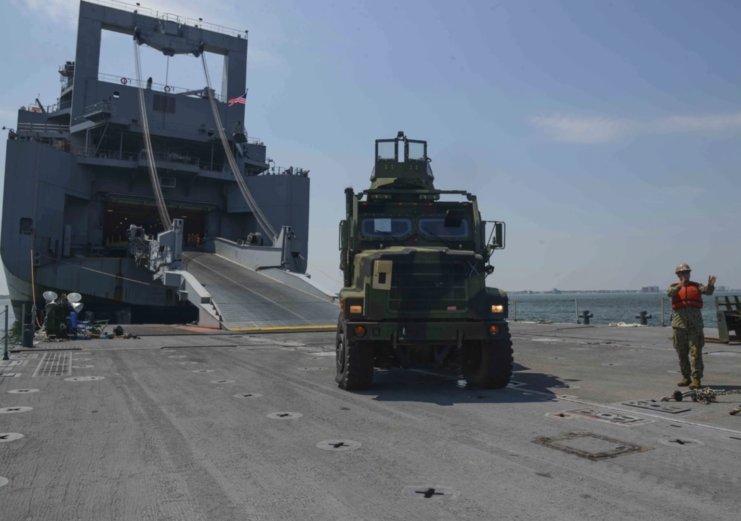 Located on Joint Expeditionary Base Little Creek in Virginia Beach, Virginia, ACB 2's mission is "to provide ship-to-shore movement of maritime pre-position equipment ashore, as well as camp support and installation, and operation of bulk fuel/bulk water systems, along with additional salvage capabilities."
Its Seabees play a major role in prepositioning force operations.