The holidays are over. Everyone is back to their normal schedules, eyeing their expanded waistlines and considerably smaller wallets.
Folks make the same vow every year: spend less, and eat less.
Perhaps the best part of the holiday festivities is giving thanks at this time of year; it's a significant part of the holiday ritual, whether it's for family, friends, or the community at large.
One person, however – the jolly, red-clad man himself, Santa Claus – was captured on film giving thanks to a man he didn't even know — 93-year-old veteran Bob Smiley.
Smiley served in World War II under the most famous general of them all, George Patton.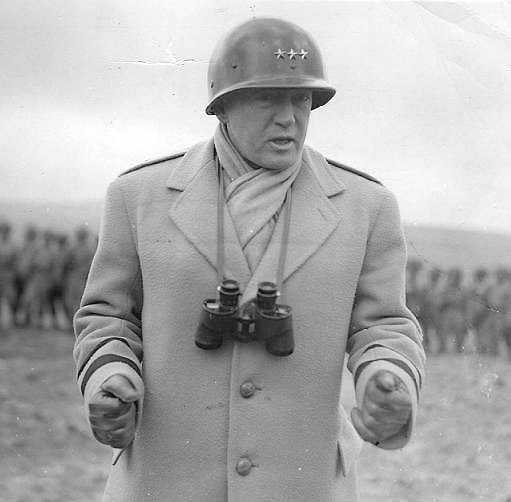 A young woman, Gina Wilbur, was out shopping at her local mall in Wilmington, Delaware, with her stepson in mid-December.
They paused to take a little break and sat down on a bench near a Christmas display that included Santa's Workshop. Wilbur then witnessed a remarkable event.
"I was sitting on a bench and I just wanted to take a picture of Santa walking by," she explained to a local media outlet. Santa then did something completely unexpected, she continued, "he stopped short, knelt down and thanked [Smiley] for his service."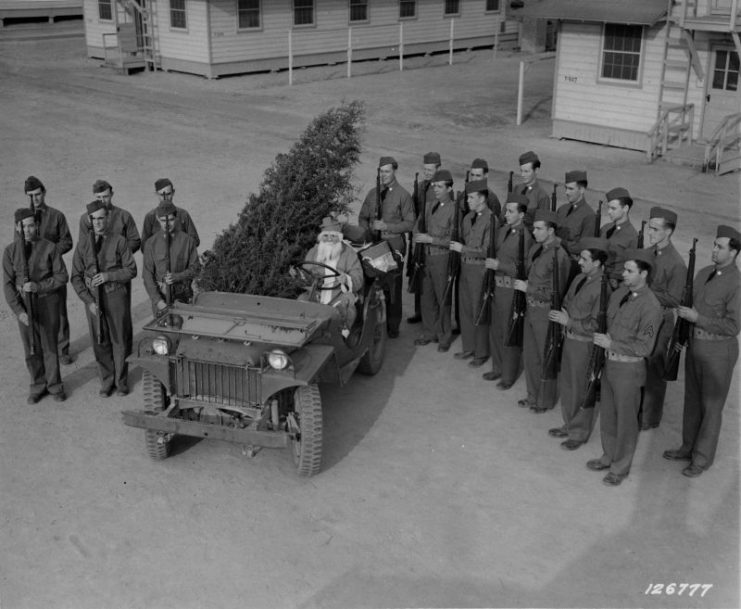 Wilbur snapped a photo of the endearing gesture that went viral on social media. "I didn't realize it was going to be that deep of a moment, and the effect of the picture… There's so much depth."
She added that Santa had risen from his seat and crossed the floor to speak to Smiley. "I hear Santa telling the gentleman, in a soft voice, of others he knew who served," Wilbur wrote in the photo's caption. "He shakes his hand with genuine gratefulness, thanking him for his service and returns to the children. Best moment of my day."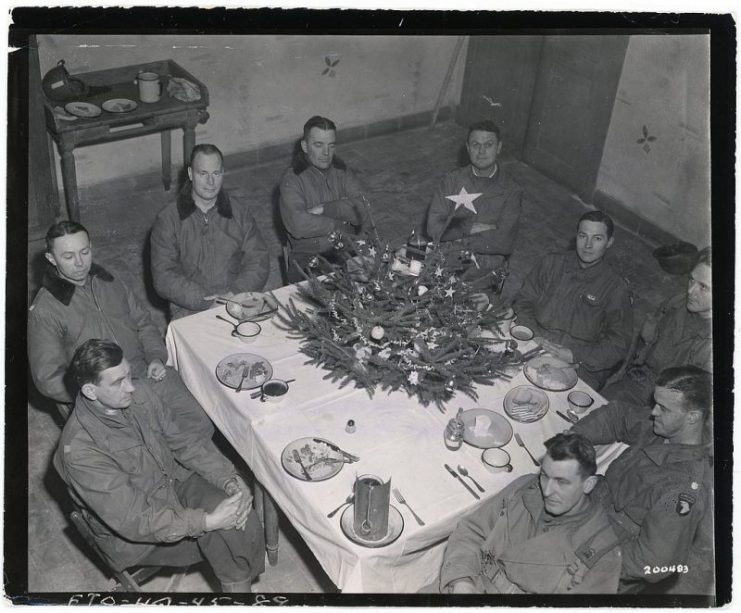 Recognition of Santa's tribute didn't stop in Delaware; he and Smiley were brought together on the TV show, Good Day Philadelphia, shortly after the picture went viral, so they could have a real conversation.
Santa (whose actual identity was not revealed) was asked by the TV anchor why he spontaneously knelt for the veteran.
"We owe a debt of gratitude to men like this that have made such a life-changing decision to give up themselves, be willing to lay down their life even, for other people."
In response, Smiley simply said he felt it was his "duty" to sign up for the war.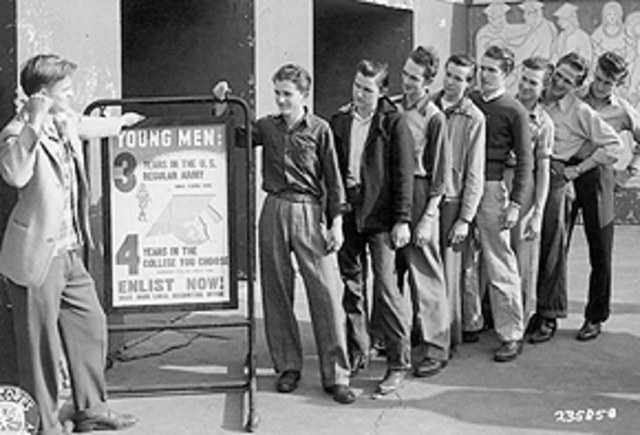 "We all went," he continued, a reference to his many friends at the time who enlisted.
"Every boy in my high school graduating class… Out of 35 boys [who enlisted], five were killed, and they were my friends for 13 years of my life."
Smiley may be 93, but he neither looks it nor worries about it. When asked to what he attributes his longevity, he said, "a drink every day." And he has ten children to help keep him young.
He added that every acknowledgment of his service is a moment he's grateful for. "I really appreciate it," he said, "and I try to show my appreciation when [people] do thank me. I thank them for thinking about us."
Read another story from us: The Military at Christmas, Violence and Fun
As for Santa, it was clear that for him, the true spirit of Christmas is about recognizing men like Smiley, and others who selflessly put themselves on the line, asking nothing in return.
"We have that opportunity every day," he said on the TV show. "It's very important to know what it is you're putting into somebody's life."
Clearly, this is one Santa Claus who has discovered the true meaning of the holiday season and acts on it every chance he gets.