The last surviving Polish fighter pilot to fight in World War II has passed away at the age of 97.
Jerzy Główczewski was born in 1922 in Warsaw, Poland. He left the country after the 1939 invasion of his country by Nazi Germany and Russia. He graduated from high school in a Polish school in Tel Aviv, Palestine.
After school, he joined the Polish Independent Carpathian Rifle Brigade. He received flight training in Britain and deployed to pilot Spitfires as part of the No. 308 "City of Kraków" Polish Fighter Squadron.
In the war, he carried out 100 missions most of which involved bombing and attacking ground targets.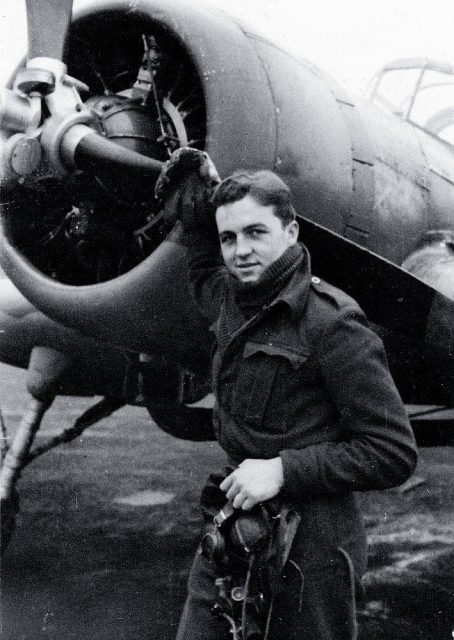 He was part of the Battle of Ghent where he shot down Focke-Wulf 190, though he only received half credit since traces of anti-aircraft artillery hits were found in the wreckage.
For his service, he received three Polish Crosses of Valour, the Air Medal and the Field Pilot's Sign (No. 1696). He attained the rank of officer sergeant before being discharged.
When the war ended, Główczewski went to live in France before he returned to Poland in 1947.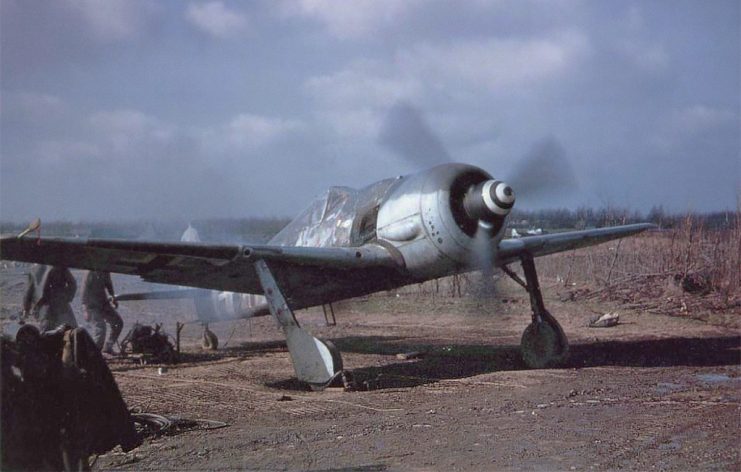 After graduating from the Faculty of Architecture at the Warsaw University of Technology, he went to work on some of Warsaw's reconstruction projects.
He began working on the restoration of historic buildings and then worked on the Ten Years Stadium and various industrial facilities around Poland.
In the 1960s, Główczewski moved to the United States. He was a lecturer at North Carolina State University. He also worked as an architect in the US and in Arab countries.
Główczewski published three volumes of his memoirs: Accidental Soldier (2003), Optimist After All (2004), and The Last Fighter Pilot (2017).
In the introduction to Accidental Soldier, he reminisced on his brushes with death. He stated that he had been a refugee escaping starvation and concentration camps.
Polish WWII fighter pilot Jerzy Główczewski died aged 97.

He served in Polish Fighter Squadron no. 308 and Squadron no. 317.

May he rest in peace.

— Visegrad 24 🇨🇿🇭🇺🇵🇱🇸🇰 (@visegrad24) April 14, 2020
During the war, he was shot at more times than he could count. He also noted that he had avoided torture and imprisonment under a Communist regime.
The No. 308 "City of Kraków" Polish Fighter Squadron was formed in 1940 and began by supporting bombers on missions over occupied France.
They alternated between offensive and defensive duties for the next couple of years before moving into an offensive role for the rest of the war.
At the end of WWII, the squadron was flying missions over Germany, attacking transports, airfields and German troops. The squadron was disbanded in December 1946.
Polish fighter pilots came to Britain in 1939 after the defeat of Poland by Germany and Russia.
British pilots were not accommodating to the newcomers as the only information they had about the Polish pilots was that they were defeated in three days by the Nazis.
The British were not hopeful that they would fare any better now that they were in Britain.
But the RAF was running out of pilots and was becoming desperate. Training was difficult for the Poles as they had to learn to think of speed in terms of miles per hour instead of kilometers and fuel in terms of gallons and not litres.
The planes were different than the Polish pilots were used to as well with retractable landing gear and controls that operated the opposite of what they were used to.
Eventually, 145 Polish pilots fought in the Battle of Britain. One of their squadrons shot down more enemy planes than any other unit in that battle.
Secret Shrine to Son Killed in WW1 Bricked up for a Century Revealed
Commander-in-Chief of Fighter Air Command, Air Chief Marshal Sir Hugh Dowding, stated that the outcome of the battle would not have been the same without the contributions of the Polish fighter pilots.