After finishing filming for Mission: Impossible 7, Tom Cruise has already kicked off filming Mission: Impossible 8 in style, learning to fly a WW2 aircraft. Cruise is no stranger to doing his own stunts and has quite literally become synonymous with the concept.
The aircraft he has been learning to fly is a little more top fun than Top Gun, but it is still an impressive feat nonetheless, one which will be added onto Cruise's long list of wild activities.
Cruise has become known as a Hollywood daredevil after insisting on performing many dangerous and highly skilled stunts himself.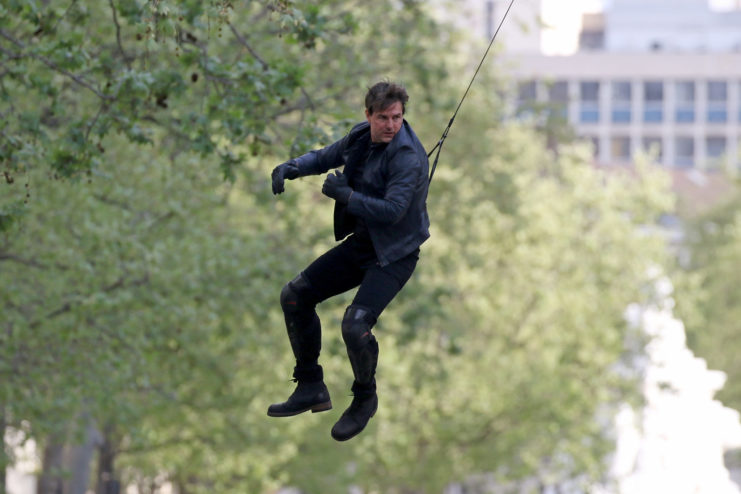 In the past he has driven cars and motorbikes in chase scenes, climbed the side of the Burj Khalifa; the world's tallest building and hung from the exterior of a flying aircraft, and jumped between two buildings, breaking his ankle but still finishing the shot. He has also flown helicopters and driven an F1 race car.
This time Cruise will be at the controls of a Boeing Stearman Model 75.
The Stearman is a small, lightweight biplane introduced in the 1930s. At that time it was mainly used as military trainer aircraft, with over 10,000 being built. However after WWII ended, the outdated aircraft experienced a surplus and thousands found their way onto the used market.
In civilian hands, Stearmans found themselves being used as crop dusters, aerobatic display aircraft, and even as an airframe for wing walking.
Here's a photo of singer Elvis Presley standing next to a Stearman Model 75 which was converted into the crop duster "Bessie" for his 1963 musical film "It Happened at the World's Fair."
For Mission: Impossible 8, the Stearman will be involved in a chase scene with another WWII-era aircraft. Naturally, Cruise will not be cutting any corners with stuntmen or CGI and will fly the biplane himself. Although filming for the upcoming Mission: Impossible 7, which is set to release next year, has only just finished, Cruise is straight back in the saddle in preparation for the following movie in the franchise.
He has been spending time at Duxford Airfield in Cambridgeshire to hone his skills with the aircraft, which is a friendly type for new flyers. His aircraft was spotted with two movie-related rigs attached to its wings. All stunts, especially ones involving aircraft, are dangerous, but using an 80-year-old machine is particularly hazardous.
However, Cruise is a seasoned flyer, first getting his pilot's license in 1994. Since then he has become qualified as a multi-engine instrument-rated commercial pilot, able to fly both commercial aircraft and even helicopters.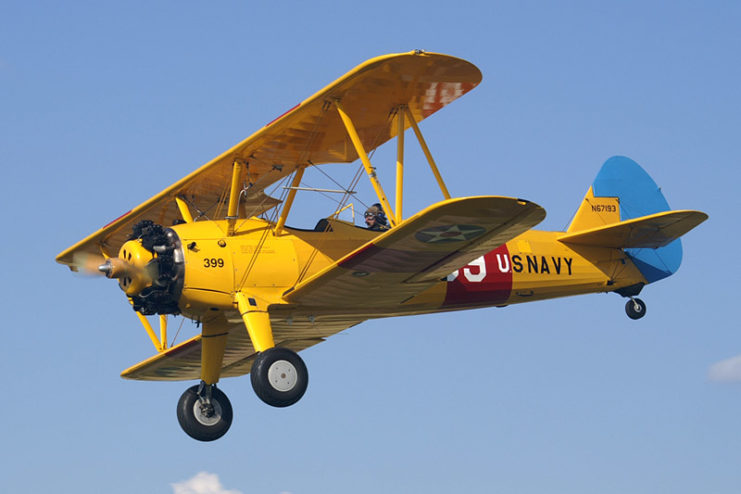 In the 2017 movie American Made, Cruise flew a twin-engine Cessna 414, performing the stunts in that aircraft himself. One of his most extreme stunts was for Mission: Impossible Rogue Nation, which saw him hang onto the side of a flying aircraft.
Clinging to the side of an Airbus A400M military transport, Cruise practiced the stunt eight times, reaching a dizzying height of 5,000 ft. His biggest concerns were not falling off the aircraft, but the risks of being impacted by birds, runway debris, or the extremely hot gasses from the aircraft's engines. Even Cruise admitted he was terrified during that one.
We think Cruise will do just fine flying the Stearman.