The Sturmtiger ('Assault Tiger') was an assault gun used by the Germans during World War II. It was built to support troops fighting in towns and cities. They were effective in close combat with armored vehicles and infantry, and provided heavy firepower. The idea of a vehicle with heavy firepower fighting in urban areas came about after the fierce fighting of the Battle of Stalingrad in 1942.
It was mounted on a Tiger I tank and armed with a 380 mm rocket launcher and a 1 MG34 machine gun. There was also a 1000mm grenade launcher on the rear of the loading hatch that could move 360 degrees. They launched bouncing mines, which exploded in mid–air and sent deadly shrapnel flying in all directions. It carried 14 rounds of ammunition. The rounds could weigh up to 367kg and could be fired at a range of 6000 metres. The rocket launcher was originally designed as a depth charge launcher for vessels in the German Navy. All five crew members were needed to load it, with the help of a crane attached to the rear of the tank.
The Sturmtiger went into production in 1944. Only 19 were built. They fought in the Warsaw Rising, the Battle of the Bulge and the Battle of the Reichswald. They were in combat mostly on the Western Front, in defense of Germany. Seven saw action in the battle for the bridge at Remagen, where they bombarded the town.
There are only 3 of the 19 Sturmtigers left. One of them was captured by the Red (Soviet) Army in April 1945 and is on display in the Kubinka Tank Museum in Russia. The Deutsches Panzermuseum in Munster has one, and the last is in the Bovington Tank Museum in the UK.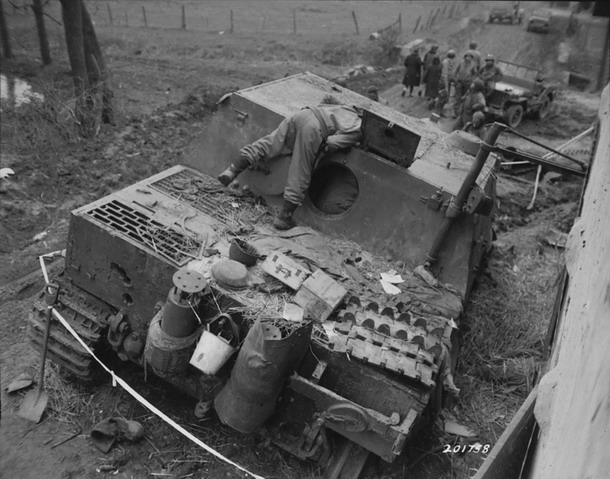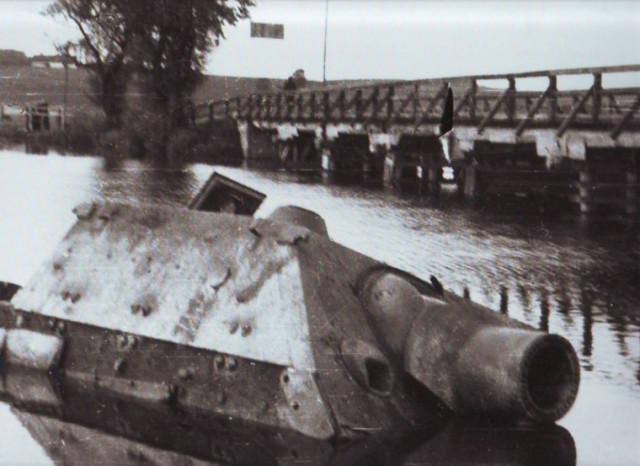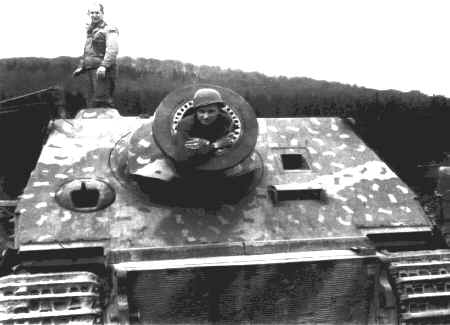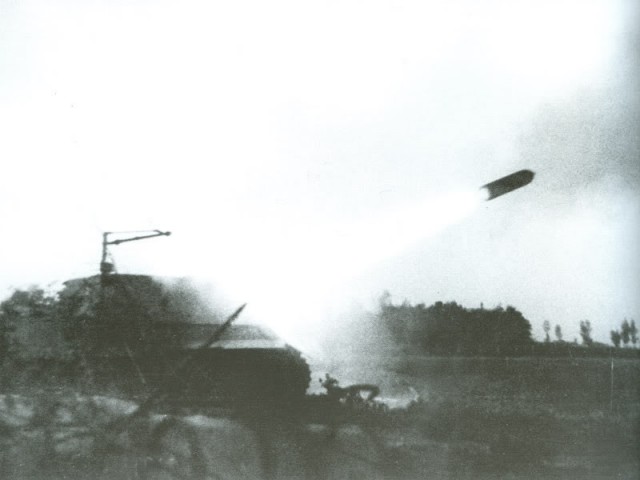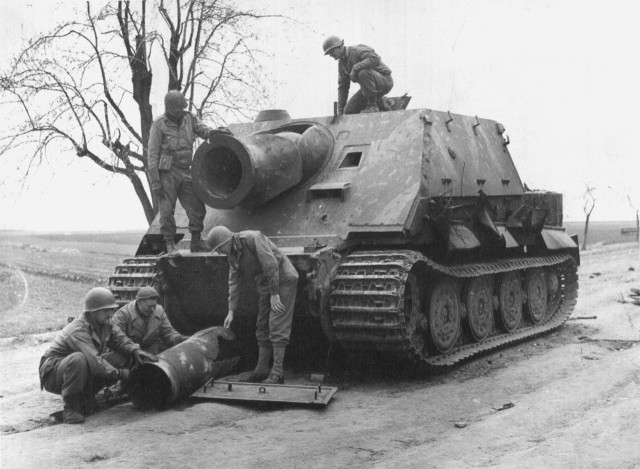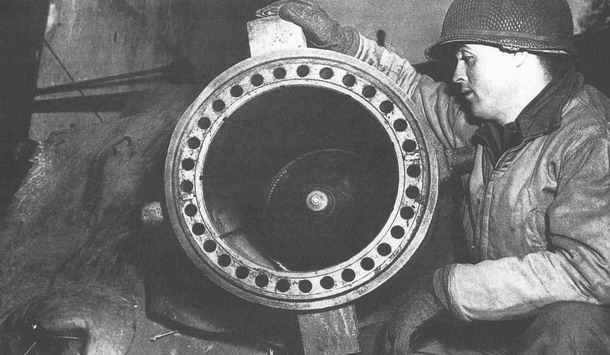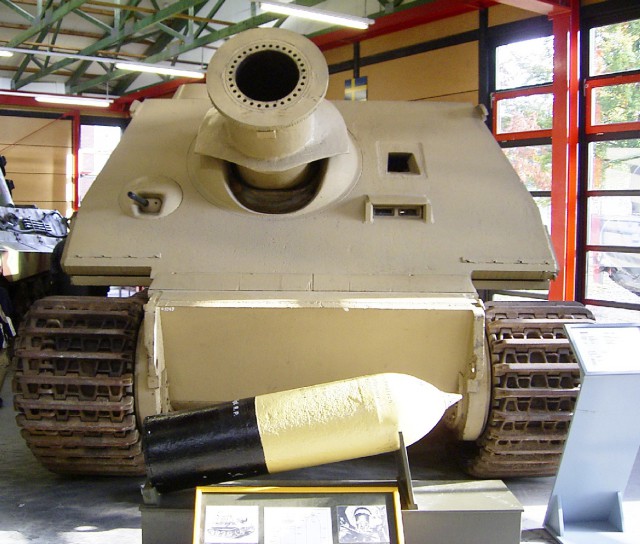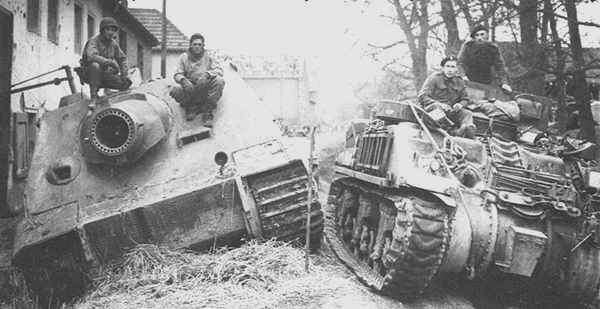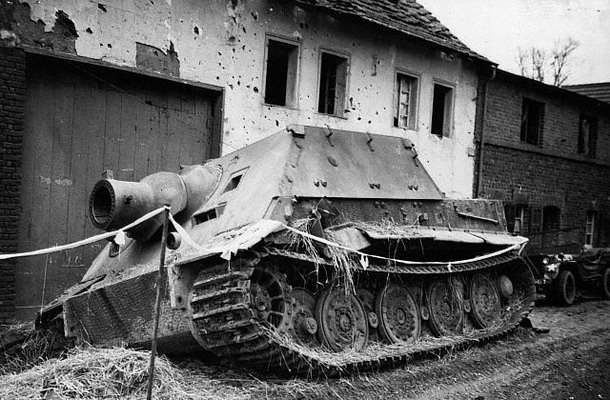 Video
With the final episode of the Inside the Tanks filmed at The Deutsches Panzermuseum – Munster, we bring you an armoured monstrosity – The Sturmtiger!