The Messerschmitt Me-262 was the world's first operational jet-powered fighter aircraft. and also the world's first mass-produced jet fighter. The first successful flight of a jet Me-262 occurred on the 18th of July, 1942.
The aircraft had two nicknames: Schwalbe ("Swallow") for the fighter version, or Sturmvogel ("Storm Bird") for the fighter-bomber version.
Design work started before World War II began, but engine problems, metallurgical problems and top-level interference kept the aircraft from operational status with the Luftwaffe until mid-1944.
The Me-262 was faster and more heavily-armed than any Allied fighter, including the British jet-powered Gloster Meteor.
Pilots of this aircraft claimed a total of 542 allied kills, though claims for the number are often higher than what was actually shot down.
Captured Me 262s were studied and flight tested by the major powers, and ultimately influenced the designs of a number of post-war aircraft such as the North American F-86 Sabre and Boeing B-47 Stratojet.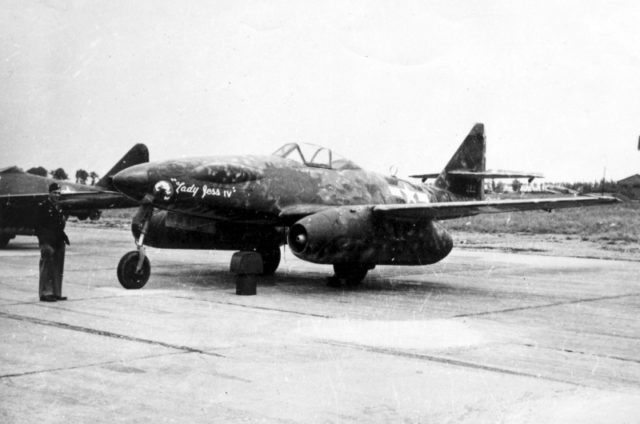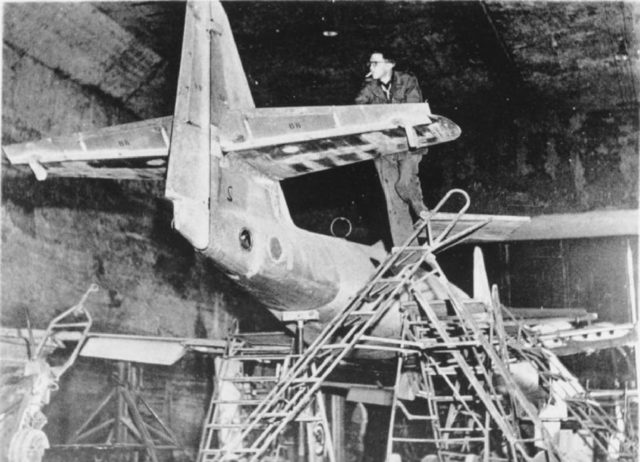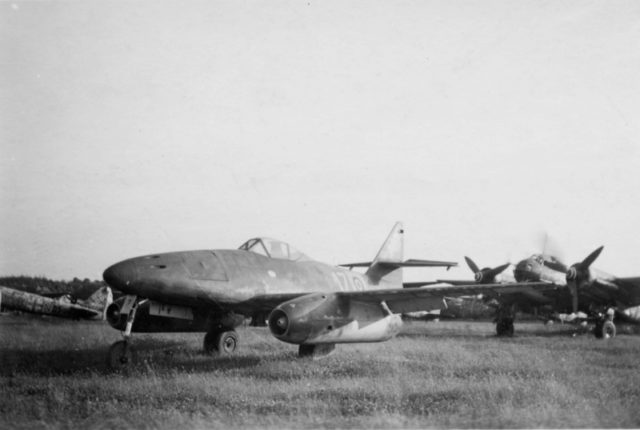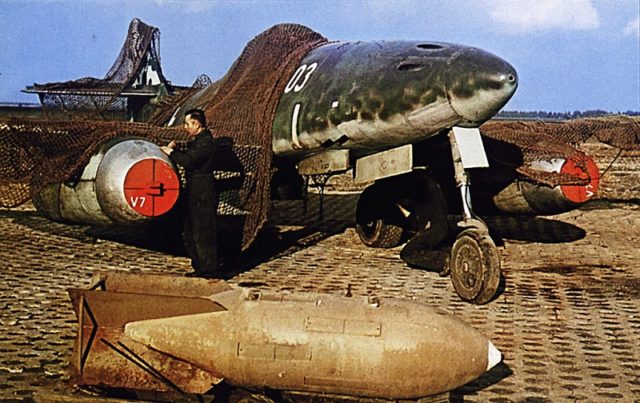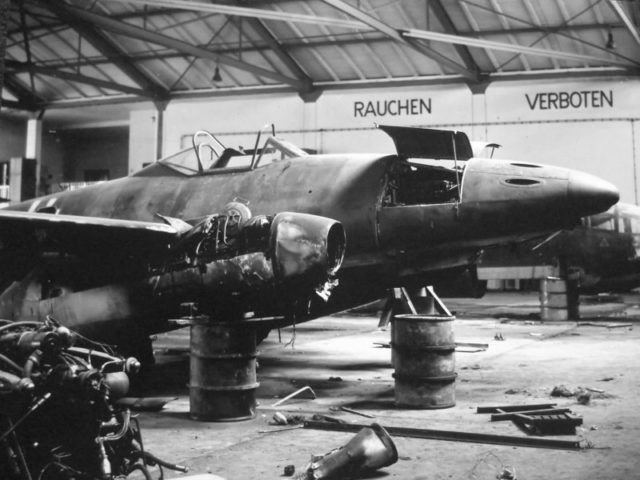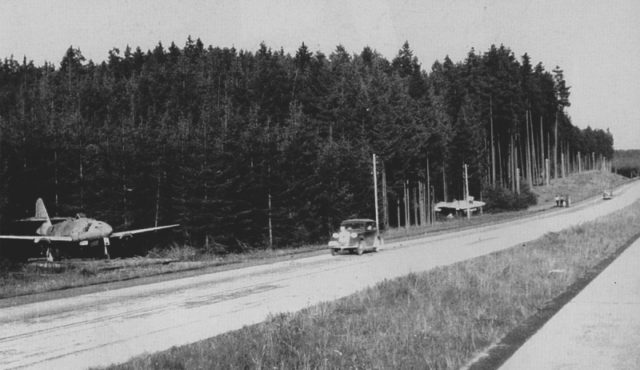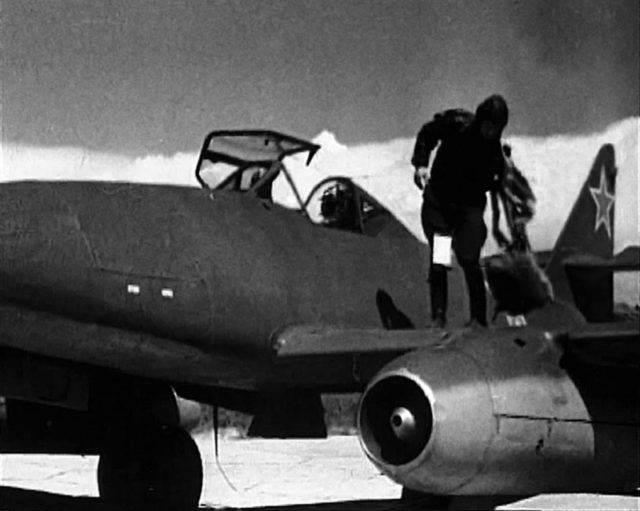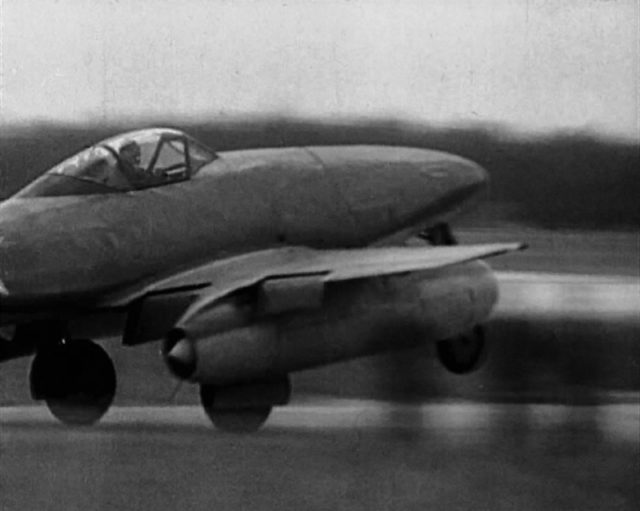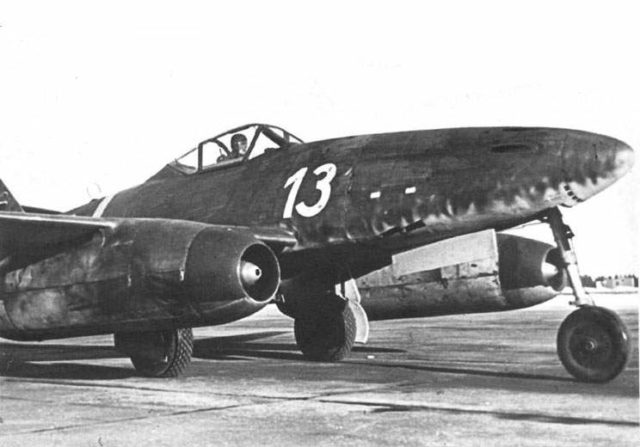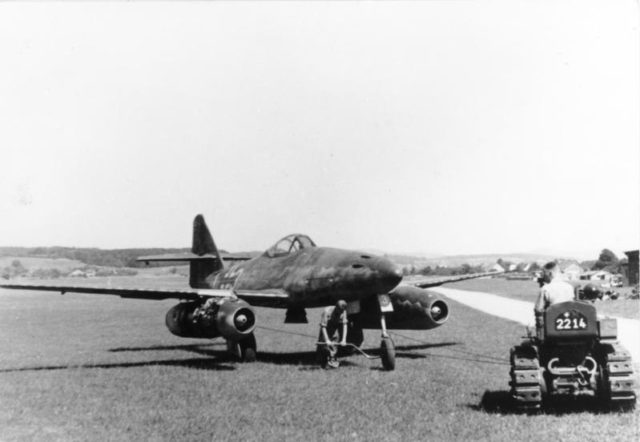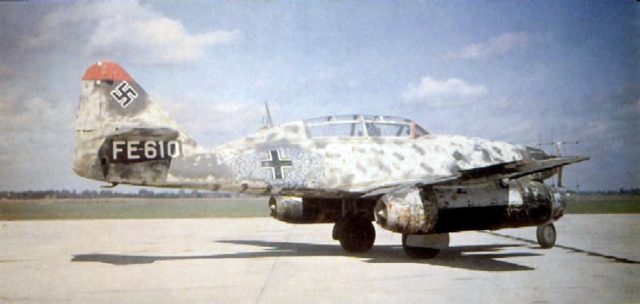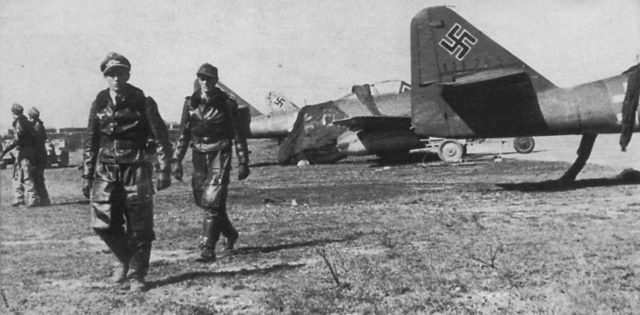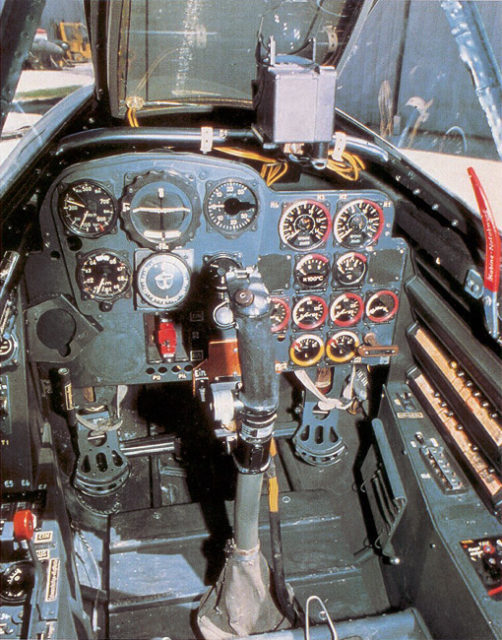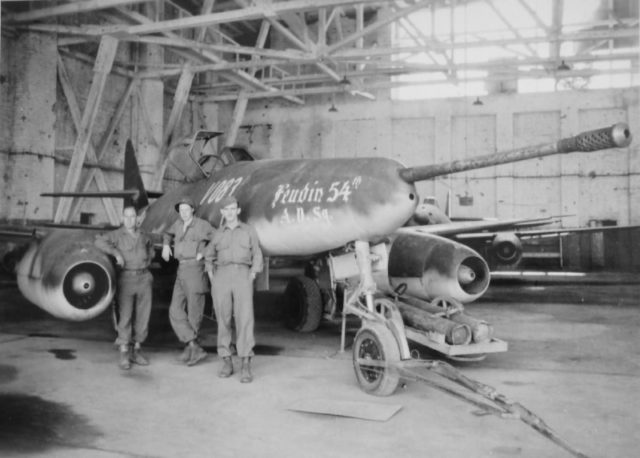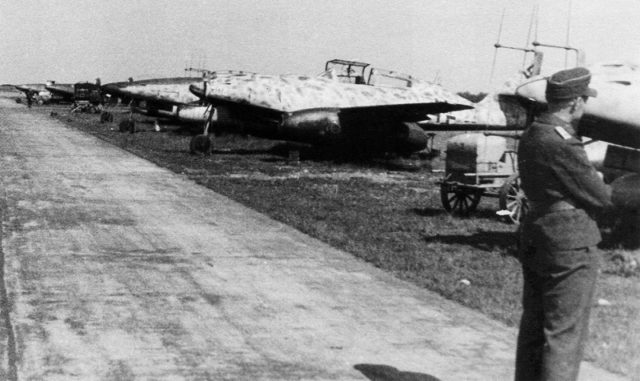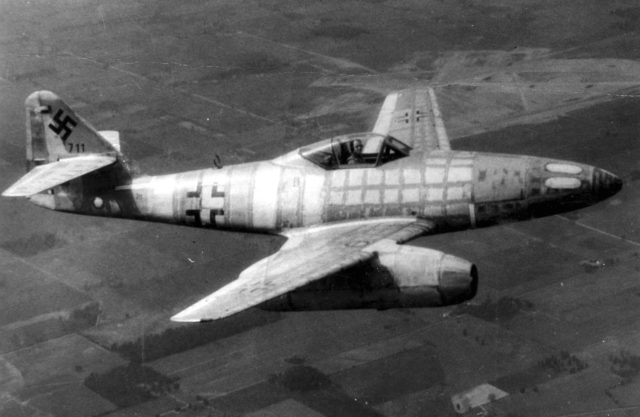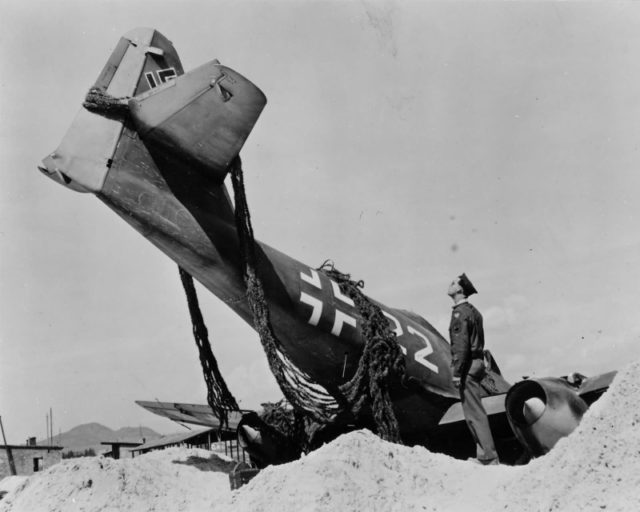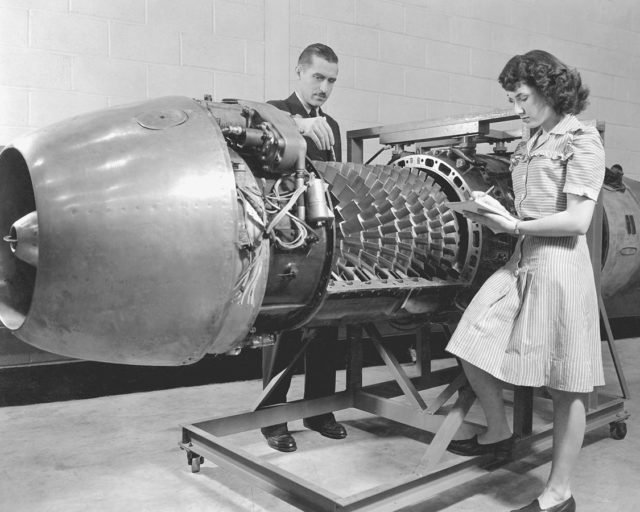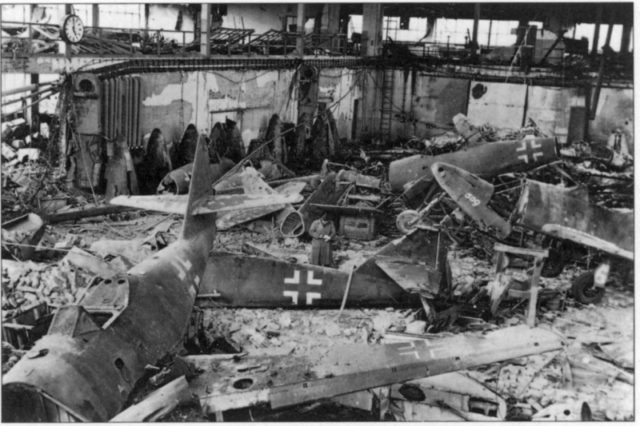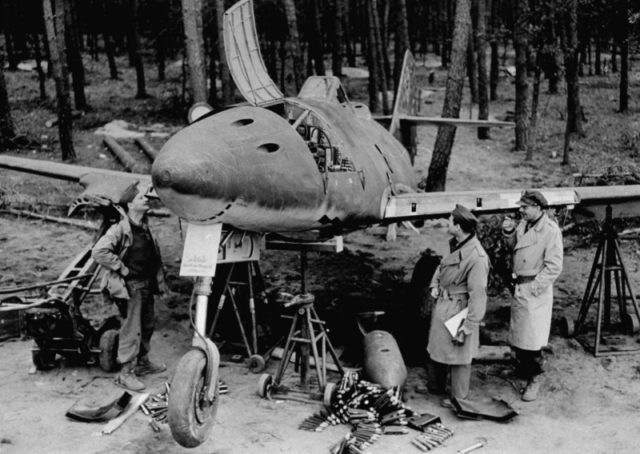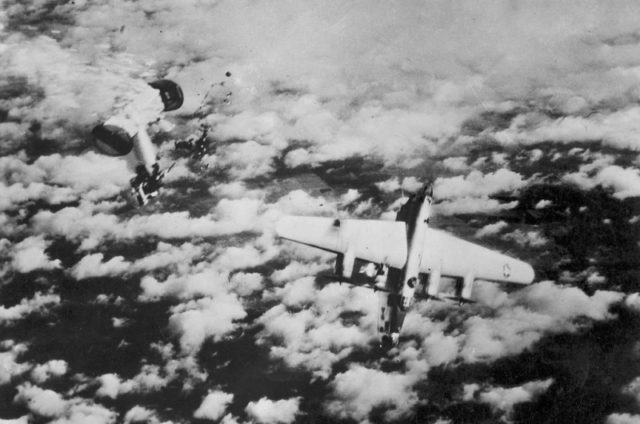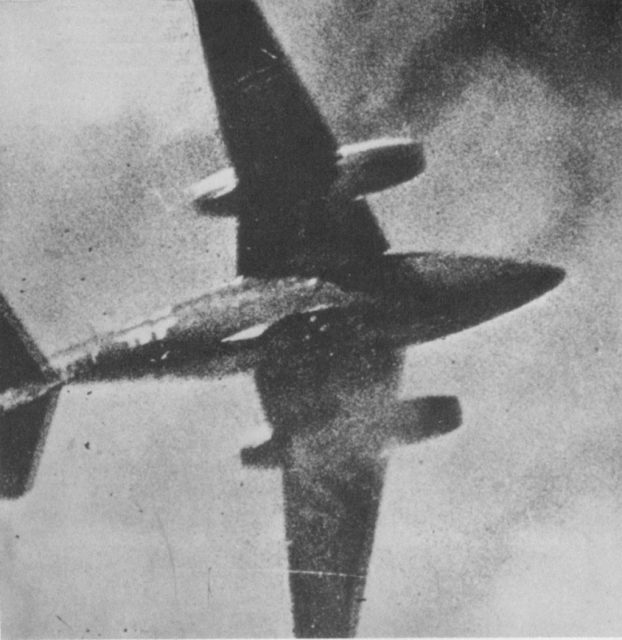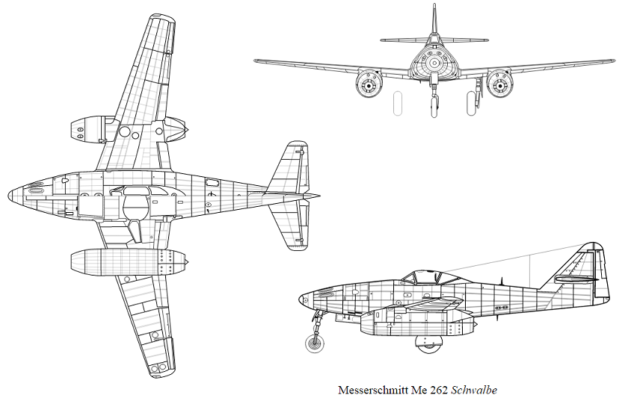 General characteristics
Crew: 1
Length: 10.60 m (34 ft 9 in)
Wingspan: 12.60 m (41 ft 6 in)
Height: 3.50 m (11 ft 6 in)
Wing area: 21.7 m² (234 ft²)
Empty weight: 3,795 kg (8,366 lb)
Loaded weight: 6,473 kg (14,272 lb)
Max. takeoff weight: 7,130 kg (15,720 lb)
Powerplant: 2 × Junkers Jumo 004 B-1 turbojets, 8.8 kN (1,980 lbf) each
Aspect ratio: 7.32
Performance
Maximum speed: 900 km/h (559 mph)
Range: 1,050 km (652 mi)
Service ceiling: 11,450 m (37,565 ft)
Rate of climb: 1,200 m/min (At max weight of 7,130 kg) (3,900 ft/min)
Thrust/weight: 0.28
Armament
Guns: 4 × 30 mm MK 108 cannon (A-2a: two cannon)
Rockets: 24 × 55 mm (2.2 in) R4M rockets
Bombs: 2 × 250 kg (550 lb) bombs or 2 × 500 kg (1,100 lb) bombs (A-2a variant)