Spitfire Mk FR.XVIIIe SM845 was built at Chattis Hill, England in 1945 and it was delivered to 39 MU (Maintenance Unit) on May 30, that year.
The aircraft first served with the RAF, then the Indian Air Force. This aircraft was one of eight Spitfires recovered from India by Duxford-based Ormond and Wensley Haydon-Baillie in 1977. It passed through several owners before being returned to the air by Historic Flying Ltd.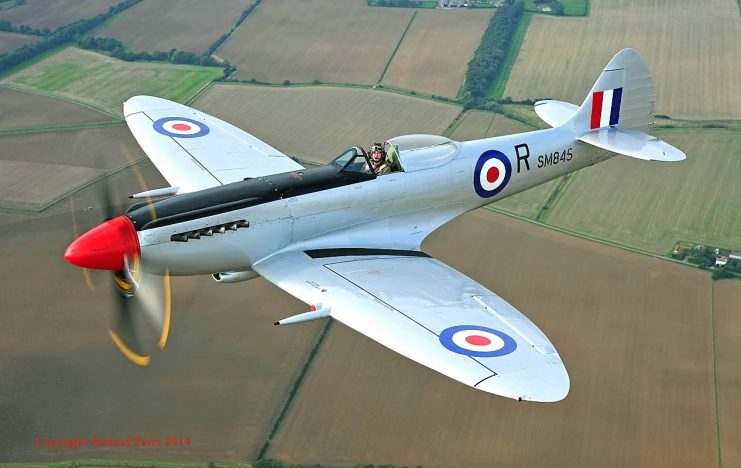 In 1998. SM845 (G-BUOS) was registered as SE-BIN on the 25th of May 2009. Spitfire SM845 was damaged in Sweden at Tynset in Norway when the aircraft veered off the runway during landing.
The Spitfire was subsequently returned to the UK where it has undergone extensive restoration to flying condition by Airframe Assemblies and Historic Flying Limited, SM845 made its first post restoration first flight in December 2013.
Airframe:
246.10 Hours Total Time Since New
71 Hours Since Restoration – 2013
Engine:
Rolls Royce Griffon 65
71 Hours SMOH by Retro Track and Air
​​Propeller: Dowty Rotol
71 Hours TTSN
Inspection completed 3/2020
Exterior:
Painted in Royal Air Force Squadron 28 – Hong Kong – silver paint scheme: 10/10
​Interior:
Restored to stock original condition: 10/10
​Spare Engine: A spare Rolls Royce Griffon 65 overhauled to 0 time SMOH by Retro Track and Air (2016) is available for £150,000
For sale by Platinum Warbirds
​Call us toll free: +1800 210 1951
Email Simon Brown
simon@platinumfighters.com
​
Email John Rayner
john@platinumfighters.com
While being recognized as the fastest plane in the skies, the Spitfire was also exceptionally well-armed compared to other British fighters. While early versions flew out with an armament of .303 Browning guns, carrying 300 rounds, later types packed cannon for a nastier, far more effective hit in aerial combat.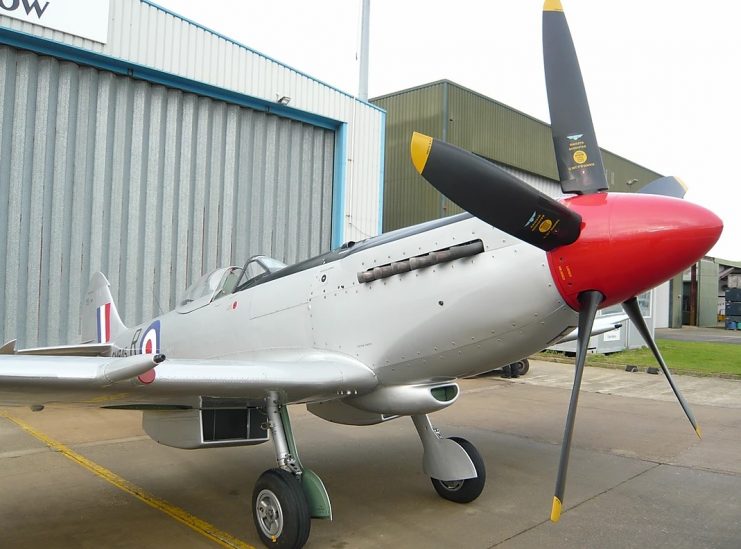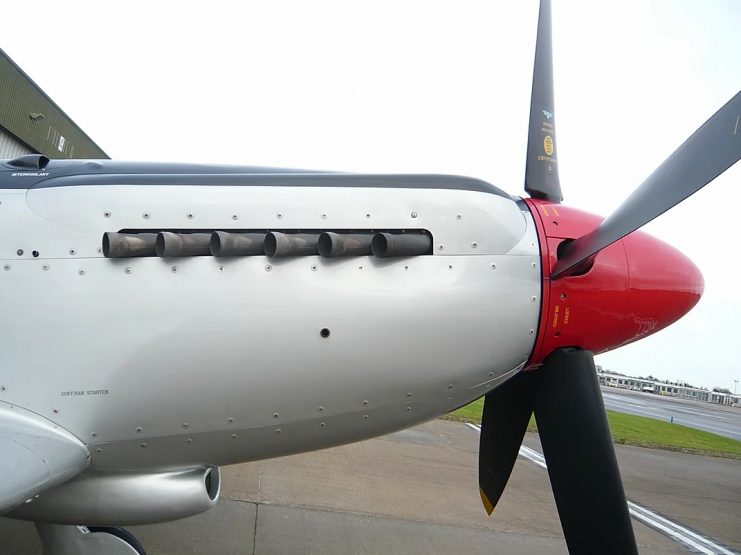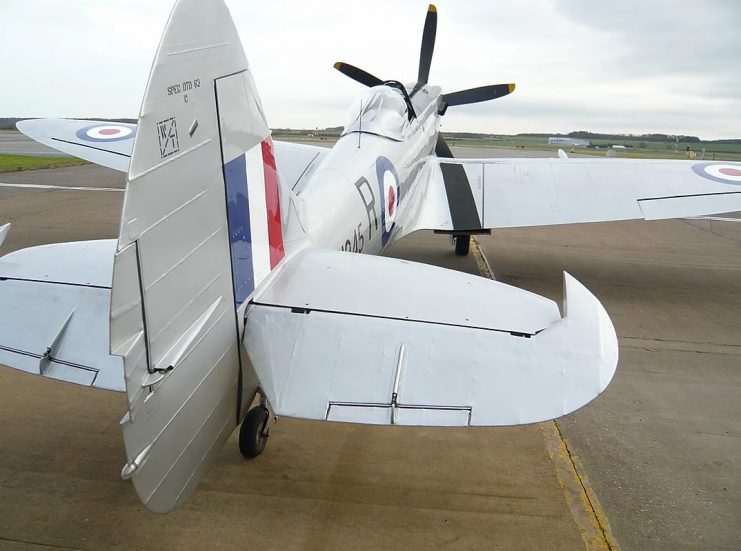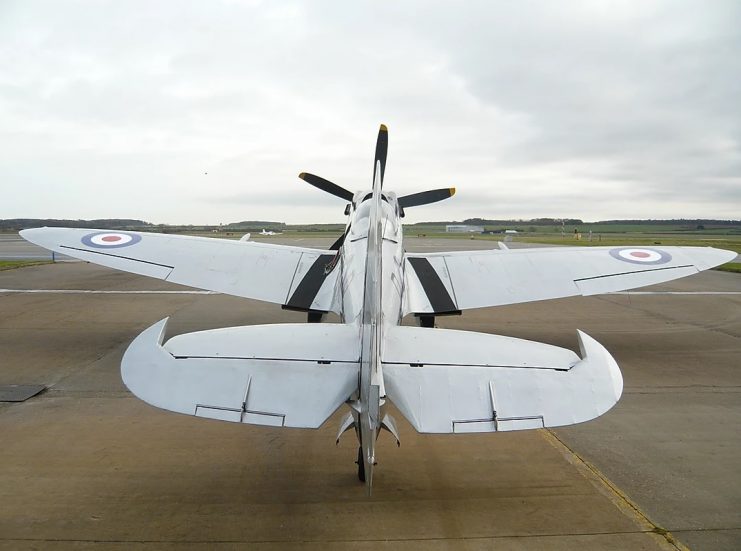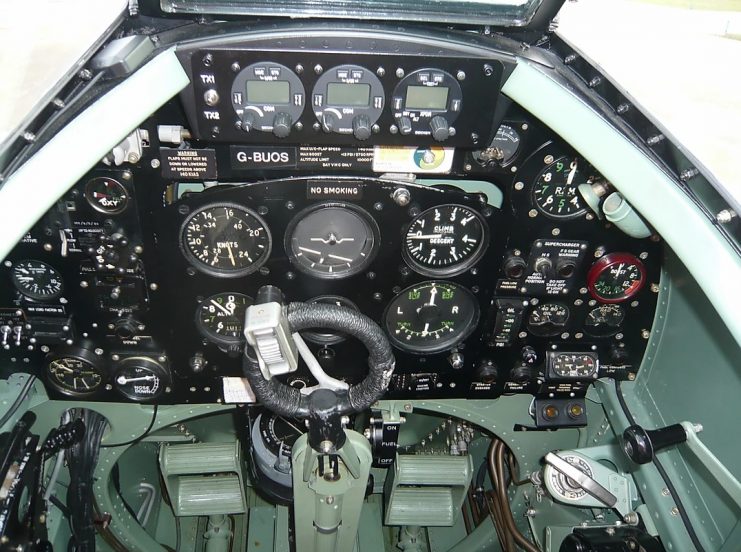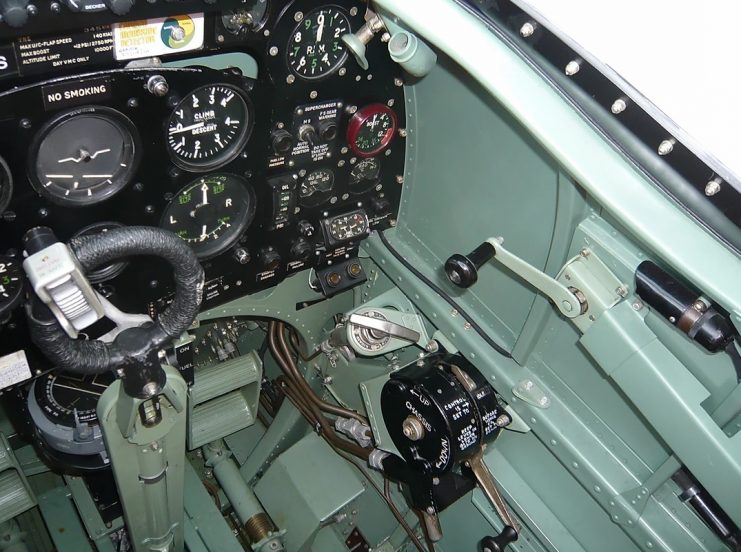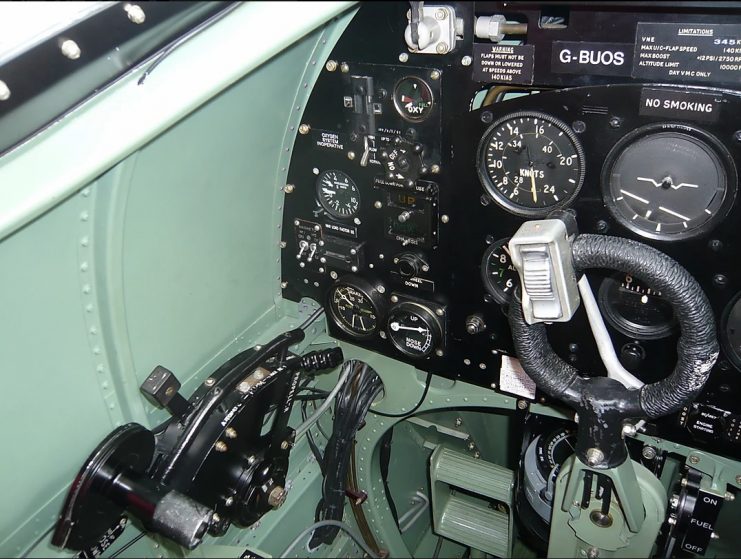 Mechanic 'Accidentally' Fires Vulcan Cannon & Obliterates F-16 Sitting on the Runway