The names that line the pages of history are many in number – the lengthy lists of men and women who fought, who died, who made incredible strides in the name of their nation during difficult wars and bloody battles. We think of those names, those individuals as heroes, each one of them deserving of so much acclaim for their skill, their sacrifice, and their strength.
Yet not every hero receives the fame, or the closure, that we believe they deserve. Such is the story of Richard Bong. A major in the United States Army Air Forces, Bong quickly showed his talent in the air during the years of World War II. He rose through the ranks as a pilot, taking down enemies and even having a little fun along the way.
In an ironic twist, Bong's life ended just as it was experienced: high up in the sky, flying.
A Young Man Trains for Greatness
Often, it's those who come from the humblest of beginnings who earn a name for themselves within the ranks of history. Such were Bong's early years. The son of Swedish immigrant parents was born on September 24th, 1920, as Richard Ira Bong – and almost as quickly as he could walk, he was working to help his parents work upon their farm in Poplar, Wisconsin.
In those early childhood days, among his eight siblings, Bong earned himself both the nickname "Dick" and a reputation for building models. His interest in airplanes grew along with the number of models he mastered; yet when he began college as a young man in 1938, he decided to attend Wisconsin's Superior State Teachers College.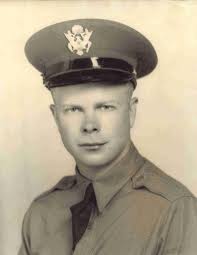 Surprisingly, that single choice to become a student at a college meant to educate a generation of new teachers changed Bong's life. While there, Bong chose to enroll in the Civilian Pilot Training Program. This allowed the young student to take private flying lessons as well, satisfying his childhood love of aviation and planes themselves.
Within two years, Bong knew it was time to change his future: instead of becoming a teacher, he decided to enlist in the Army Air Corps Aviation Cadet Program on May 29, 1941. He began his training under Captain Barry Goldwater, a flight instructor who would later become a senator from Arizona.
Days after becoming a member of the cadet program, Bong started training at the Rankin Aeronautical Academy in northern California. After completing basic, he was sent to Luke Field outside of Phoenix, Arizona, to undergo Advanced Training in single-engine fighter planes. It was there that Bong was first noticed – he quickly mastered the AT-6, and caught the attention of experienced P-38 pilots who claimed the new pilot was a total natural. Unlike so many other trainees, Bong was able to keep up with the P-38 planes despite flying a far slower plane.
Right after Japan's attack on Pearl Harbor hit in 1942, Bong earned his Army Air Corps commission and his long-awaited pilot's wings – and he immediately chose to learn a new craft as a gunner. Finally, after training new recruits, mastering gunnery, and showing his impressive skill at a variety of aircraft, Bong was able to train in Lockheed's biggest, newest fighter: the P-38, which he'd trailed for over a year.
Within mere months of mastering the P-38, Bong was assigned to pilot P-38s as a member of the 49th Fighter Squadron at Hamilton Field, California.
Bong Becomes WWII's Most Famous Fighter Ace
In the fall of 1942, "Dick" Bong was no longer the farm boy from Wisconsin; he was Lieutenant Richard Bong, assigned to the 9th Fighter Squadron, or "Flying Knights", of the 49th Fighter Group based in Australia. With the help of Lockheed's scarce P-38 planes, Bong and the rest of his men flew missions along with other squadrons to gain war experience.
It was during these "training exercises" that Bong scored his very first shot as an ace. In December of that year, he shot down two enemy planes during the Battle of Buna-Gona and was awarded the Silver Star.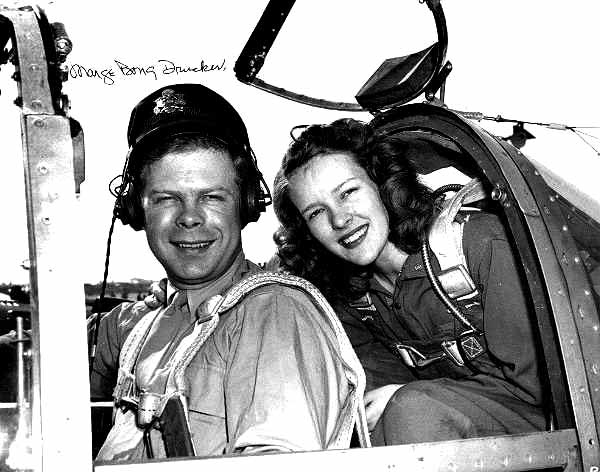 Bong spent more time in Australia, and his shooting skills continued to impress as he shot down more than five enemy planes. By summer of 1943, Bong was promoted to the rank of captain – and his victories only continued. Over the course of the next year, Bong shot down 27 Japanese aircraft, quickly surpassing the 26 enemy kills recorded by World War I fighter ace Eddie Rickenbacker. After success number 27, Bong was promoted to major and returned to the South Pacific. Within just five months, the incredible ace racked up another 13 shoot-downs to bring his total to 40 by December 1943.
Unsurprisingly, Bong's many successful shots earned him attention from not only the U.S. Army but also the U.S. Congress. In December of 1944, General Douglas MacArthur awarded Bong the Medal of Honor – and Bong went down in history as a record-breaking fighter ace pilot who served with skill.
The War Continued, But Bong Kept Flying
As unexpected as it may seem, Bong didn't spend many more days with the Air Force after he received his Medal of Honor. In fact, just one month later in January 1945, Bong was sent home, never to return as a fighter ace again. Instead, he married his longtime girlfriend and began promoting war bonds back home in America.
Yet Bong couldn't resist his love of flying and fascination with planes; impressed with Lockheed's newest fighter jets, the P-80 Shooting Star, Bong agreed to become a test pilot for the new planes in Burbank, California by the summer of his first year home.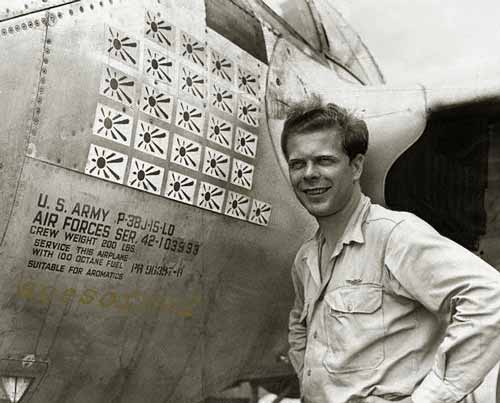 However, Bong's time in the air back in the U.S. was short-lived. Despite his countless successes as a fighter ace, he met his fiery fate in the sky on August 6th, 1945. On that day, while Bong tested one of the new Shooting Stars, the primary fuel pump of his plane malfunctioned during takeoff.
What happened from there is unclear – either Bong forgot to switch to the auxiliary fuel pump or the plane's mechanics failed even further and prevented him from doing so. As Bong attempted to leave the plane and save himself, his parachute failed to deploy, and the pilot and plane crashed in a narrow field near North Hollywood.
So, on the very same day that the first nuclear bomb exploded upon Hiroshima in Japan, so too did news reach the American people and military of Major Richard Bong's death.
Intent on furthering aeronautics and the planes with which his fellow soldiers fought, Bong died in a training accident so surprising, and so unexpected, to a pilot of his status and success.