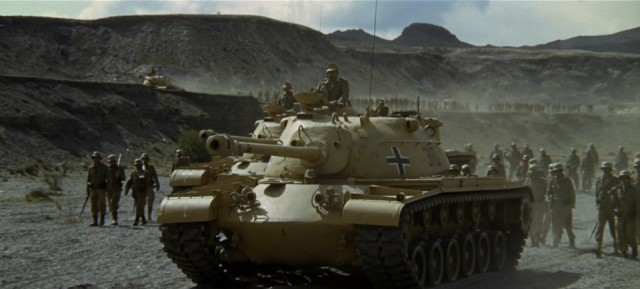 We are back to the Muckleburgh Collection, in Norfolk, on the East Coast of the UK.
This time, we're going to look closely at a major tank of the Cold War. It's the M47 Medium Tank, known as the 'Patton' – named after the most prominent American armoured commander of World War II.
Watch this video to learn more about the U.S. Army and Marine Corps' primary tank – an intended replacement to the M46 Patton and M4 Sherman medium tanks.
Discuss this article and all things military with other WWII enthusiasts on the World of Tanks forum
Lead image: Still from the movie Patton where the Germans forces are equipped with M-48 Patton tanks.