The United States Coast Guard is world renowned for its excellence in helicopter rescue operations. Few people realize how effectively this was used during the Vietnam War. In particular, Lieutenant Jack Rittichier stood out from the rest of these skilled airmen and was highly decorated for his efforts.
Rittichier was born in Akron, Ohio, in 1933. After attending Kent State University, he enrolled in the United States Air Force and achieved the rank of Captain.
In 1962 he joined the United States Coast Guard Reserve, as a Lieutenant Junior Grade. Following a short career in the Reserves, he rejoined active-duty military life as a Lieutenant (equivalent to Air Force Captain) in the Coast Guard.
Rittichier then volunteered for an exchange program with the Air Force. This placed him in Vietnam, with the 37th Aerospace Rescue and Recovery Squadron (ARRS). His skills as a helicopter pilot, especially during high wind and rough weather rescue operations, made him a natural fit for this unit.
Their task, on paper at least, was simple: land their helicopters near downed airmen, or stranded troops, and extract them to safety.
This does not take into account the fact these airmen were being shot down deep in enemy territory; they and the helicopters were favorite targets for the North Vietnamese Army.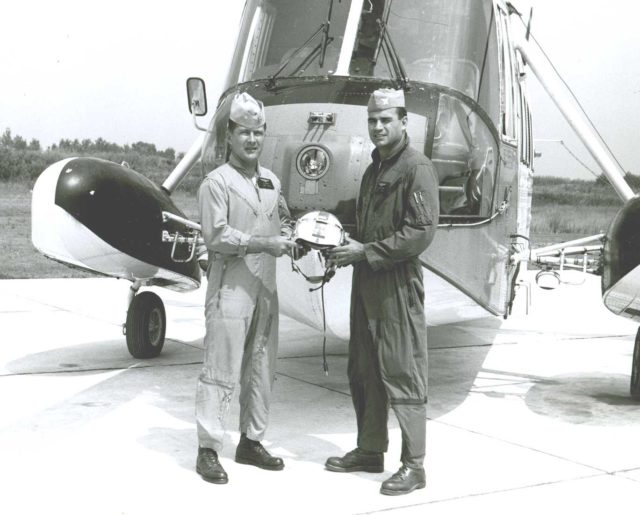 As a member of ARRS, Rittichier distinguished himself time and again. His first commendation came on April 21, 1968.
He was sitting in his barracks when a call came in for a volunteer crew. He immediately jumped at the task and was put on as copilot. They flew west, to an area known as the "Happy Valley." Later, in an interview, Rittichier remarked on what a misnomer that was. He saw the rescue operation was already in progress, and his helicopter was third in line.
They were aiming for a small landing zone, surrounded by the enemy. Eight US Army soldiers had been trapped there overnight when their helicopters had been shot down.
SPADs (attack aircraft) were circling overhead, and the first helicopter was already headed back to base. The second took ground fire while attempting the rescue, but was still able to pull out four men. Then Rittichier and his pilot went in. They were under intense, but inaccurate, ground fire and had to hover steadily while their PJ (pararescue operator) performed the rescue.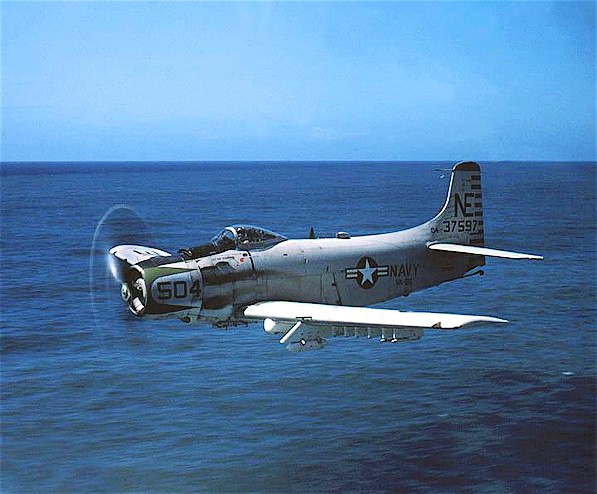 Rittichier coordinated with the SPADs overhead, calling out enemy positions for them to attack with strafing runs. He described one enemy soldier being killed, only meters away from an American soldier, by machine gun fire from a 6-ton aircraft.
Thanks to Rittichier's communication skills, and the professionalism of the crew, their mission was a success, and they rescued all the remaining soldiers. He was awarded his first Distinguished Flying Cross.
Over the next few months, Rittichier participated in numerous operations. From investigating suspected crash sites, and dodging American artillery shells on the way, to extracting crews from his own squadron who had been shot down in enemy territory. Then, on June 9, 1968, he set out on his final heroic mission.
At 1026 that morning, the call came in that an A-4E Skyhawk, flown by First Lieutenant Walter Schmidt (callsign: Hellborne 215) had gone down in the A Shau Valley. The young Marine was part of a bombing mission, focused on slowing the flow of troops and supplies coming to Vietnam from Laos, along the Ho Chi Minh trail.
His plane had crashed within 2 miles of the Laotian border, next to the trail itself. He was surrounded by enemy troops and was a very high-value target.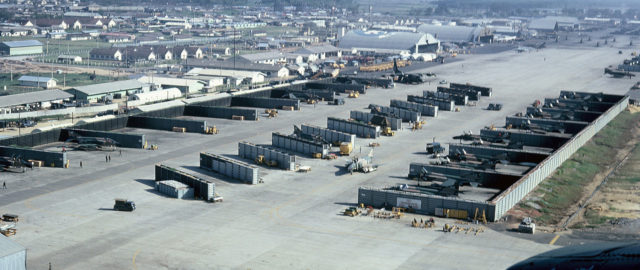 Shortly after the first call came in, 2 HH-3Es, Jolly Green 22 (JG22), and Jolly Green 23, (JG23, flown by Rittichier) took off from Danang. Schmidt had reported his leg was wounded, and he could not walk.
The rescuers would need to locate him, hover above and then drop their pararescue operators (PJs). The helicopters would be large, stationary objects, floating just above the treetops; in other words, easy targets.
To make matters worse, the helicopter crews did not know whether the calls were genuine or not. Schmidt could have been captured, and have been used as a lure to draw more forces into an easy trap.
As the two rescue helicopters approached the crash site, they met up with the rest of their team. While the HH-3Es were well armored and equipped with a machine gun, they were not to attack aircraft by any means. To supplement them, SPADs, Huey Gunships, and forward air controllers (FAC), joined the flight. This was a delicate operation and needed a coordinated effort.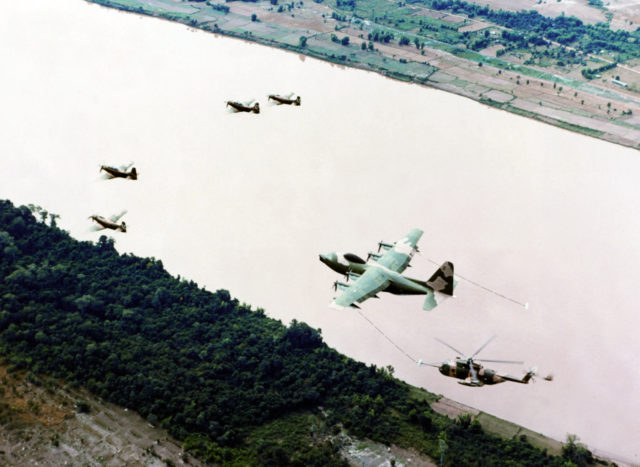 As they approached, FAC Trail-35 reported there was ground fire, bunkers, and trunks near the crash site. These would need to be avoided or destroyed before a rescue could continue.
Despite the dangers Rittichier and his crew circled the crash site. The gunships sprayed rockets and machine gun fire into the surrounding forest, hoping to suppress the enemy. As the wood burned, JG22 dropped down to rescue Schmidt. As they drew near, the valley floor and hillsides nearby erupted in muzzle flashes, and bullets filled the air around the aircraft.
JG22 made another attempt but had to pull up quickly. They moved away, low on fuel and needing to refit. Attack aircraft made a series of sweeping passes around the crash site. Rittichier had to make the next rescue attempt, knowing all too well what was awaiting him when he did. Again, thinking more of the downed airman than his own safety, he brought JG23 to a hover over the crash. As his PJ prepared to leave the aircraft, gunfire came from every direction.
Attack aircraft made a series of sweeping passes around the crash site. Rittichier and his crew had to make the next rescue attempt, knowing all too well what was awaiting them. Again, thinking more of the downed airman than his own safety, he brought JG23 to a hover over the crash. As his PJ prepared to leave the aircraft, gunfire came from every direction.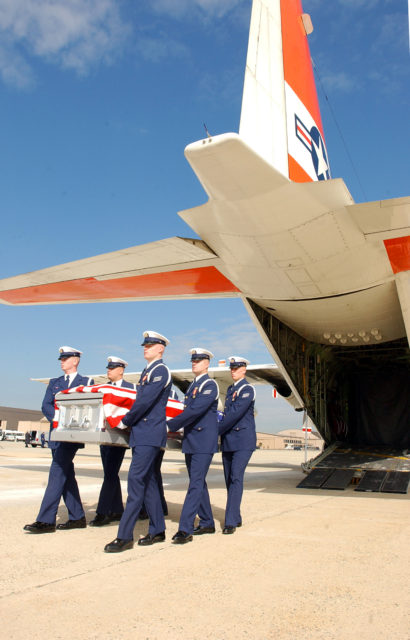 The Vietcong had surrounded the crash site, and now in position, opened fire at the hovering helicopter. This time their fire was more accurate, and Rittichier felt rounds pounding into his airframe. Bullets poured into the craft just behind his head, into the base of the rotor mast. As Rittichier pulled away, a fire erupted behind him, and he knew he had to set down somewhere to deal with it. His crew's life was in grave danger, and he had to save them first. As he flew towards an opening in the forest, he tried to set down on a small berm, but it was too late.
The gunfire had damaged his rotor assembly. By the time they reached the clearing, the helicopter was in free fall. When the aircraft hit the ground, it exploded in fire. Tragically, all four men on board were killed.
Sadly, even rescue operators are not immune from enemy fire. These three brave Airmen and a Coastguardsman gave their lives for their fellow aviators. They exemplified two of the greatest virtues: dedication to others, and sacrifice of self. For their sacrifice on that day, Lieutenant Jack Rittichier, Captain Richard Yeend (his copilot) and Sergeant James Locke (his PJ) were all posthumously awarded the Silver Star. Their remains were not recovered until 2003; they are all now interred in the United States.