Although the idea might sound ridiculous at first, concrete ships have played an important role in naval warfare. When shortages of timber and steel threatened the supply of ships, using concrete provided a solution.
Concrete ships use ferrocement in place of wood and some of the steel that is usually required. Ferrocement is made from mortar or plaster which is applied over a finely woven metal mesh. The mesh is usually made of iron (Latin: Ferrum) which gives it its name.
Early models
One of the earliest concrete boats was seen at the Paris Exhibition of 1855. Designed by Joseph Louis Jambot, it showed the possibilities of using non-traditional building materials.
The idea was taken up by designers elsewhere in Europe and was used for building small crafts such as canal barges. It was later used for building small ships. The most famous of these was the Liguria made in Italy by Carlo Gabellini in 1896.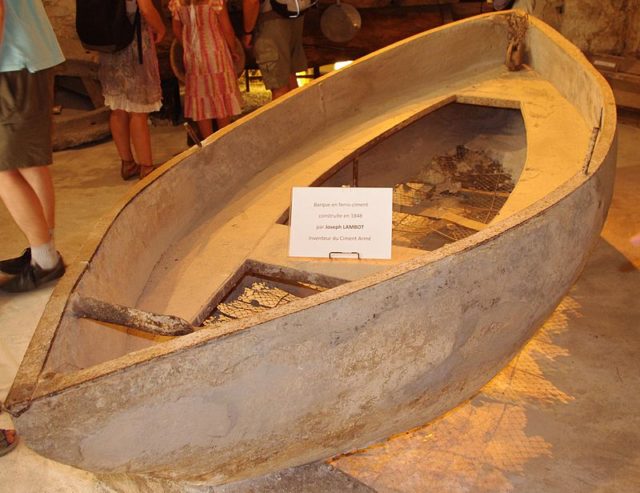 The twentieth century
Experiments continued into the twentieth century both in Europe and in the United States.  In California a pioneering businessman named W. Leslie Comyn started the San Francisco Ship Building Company to produce much larger vessels using ferrocement.
On March 18th, 1918 the SS Faith was launched. Faith was a 6,125 ton steamer costing $750,000 to build. Faith plied the seas as a cargo ship until 1921.
 Wartime interest
In wartime demand for timber and steel to produce ships rose rapidly while production inevitably fell as a consequence of wartime activities. Ferrocement seemed to offer a possible solution and Woodrow Wilson was convinced enough to order a consignment of 24 ferrocement ships. As these were ordered close to the end of the war only 12 were completed and they were never put into action.
Interest was renewed during WW2 once again as a way of dealing with shortages of the more traditional materials. In 1942 the US government commissioned the building of 24 self-propelled ferrocement ships as well as large "ship" barges which although much larger than conventional barges were still towed by tugs.
These barges played an important role in the war taking part in many operations included the Normandy D-Day landings. Here the barges functioned as floating blockades and carried ammunition and fuel.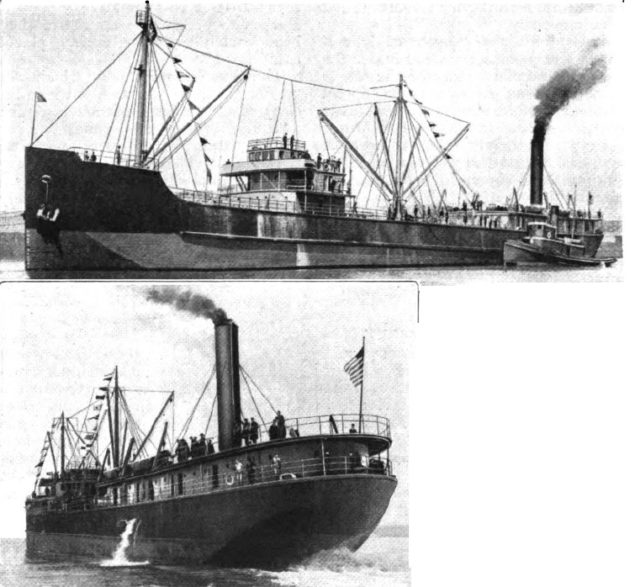 They were also deployed in the South Pacific. Here they were kitted out as refrigerated canteen barges.  They provided food for the soldiers including frozen meats and fresh poultry. They even offered much-welcomed treats such as ice cream.
After the war
After the war there was little further development or building with ferrocement. Many of the ships were scrapped or used as breakwaters. However, thanks to the efforts of hobbyists and enthusiasts many examples have been restored and preserved and can still be seen today at various locations across the globe.
There is even an annual national concrete canoe building competition organized by the American Society of Civil Engineers.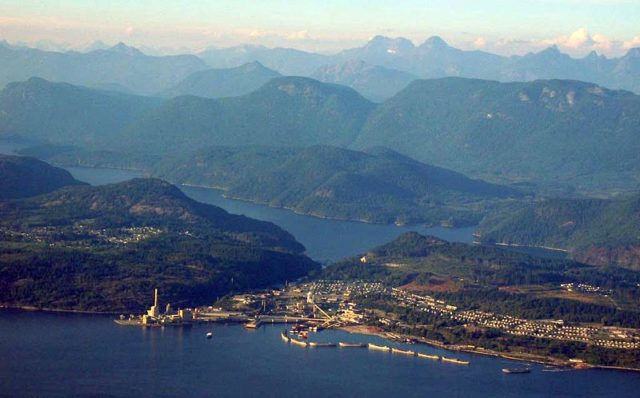 One of the largest collections can be seen at Powell River in British Columbia where ten ships form a breakwater for the lumber mill. The SS Selma which was launched on the very day that Germany signed the treaty of Versailles can be found at Seawolf Park in Galveston.
In the UK several abandoned barges can also be seen in the east of London on the River Thames.