Northrop P-61, also known as Black Widow, was one of the largest aircraft in the fighter category and proved very effective, especially against the Japanese Imperial Air Force. However, in Europe, it was barely a match for its Luftwaffe equivalent, the Heinkel He 219.
It was developed at the request of Her Majesty, Queen of England. During the Battle of Britain in 1940, the English needed a superior night fighter, one that could intercept the Germans at high speed.
An idea was conceived to create an aircraft capable of carrying the latest invention in radar technology ― the Airborne Intercept (AI for short). This compact device was made to fit into an aircraft, allowing it to operate independently from ground stations, leaving out the middleman. This radical shift also enabled aircraft to fly at night, as they were able to navigate in real time using the AI radar.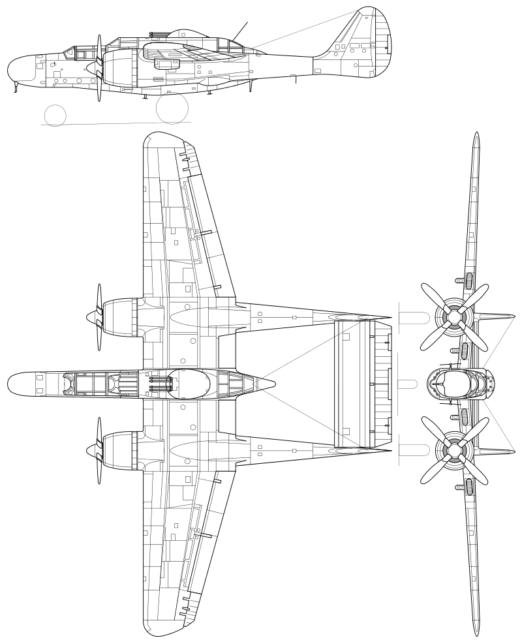 The Black Widow's hull was entirely metal, and it ran on two engines both packing 2,000 horsepower. It was capable of developing a speed of 589 kph (366 mph). Considering its immense size, this was relatively fast. The aircraft was more than 15 m long and had a wingspan of 20.12 m. The P-61 had a three man crew; a gunner, the pilot, and a new member ― the radar operator.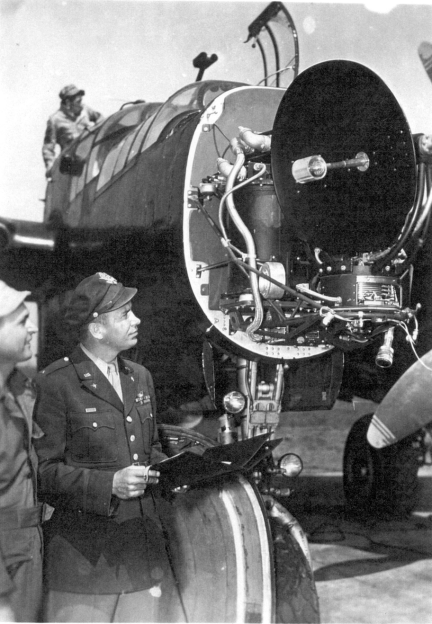 The P-61 was equipped with 4 × 20 mm (.79 in) Hispano AN/M2 cannons installed in its wings and 4 × .50 in (12.7 mm) M2 Browning Machine Guns positioned in a remotely operated turret. This turret was controlled by a gyroscopic fire control computer worked by either the gunner or radar operator.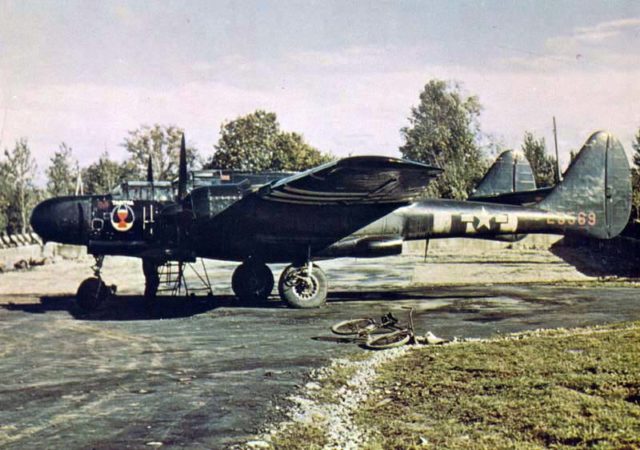 Unfortunately, the Northrop Industry took its time to produce the prototype. The first P-61 made its maiden flight in 1942. There were flaws in its design, and it took several more improved versions before, finally, it entered service in May 1944.
By this time, the Germans had finished experimenting with jet engines, and the infamous Messerschmitt 262 was beginning to plague the Allied air force.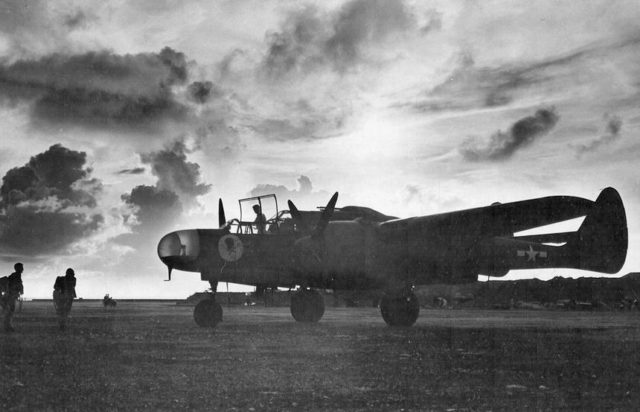 The P-61, arrived too late. It was still more than capable of coping with anything the Japanese Air Force had, but in Europe, the design was considered obsolete.
The British Mosquito Mk XVII was considered to be a far better option. Slowly it began to suppress the Black Widow into the reserves where it mainly served as a training aircraft.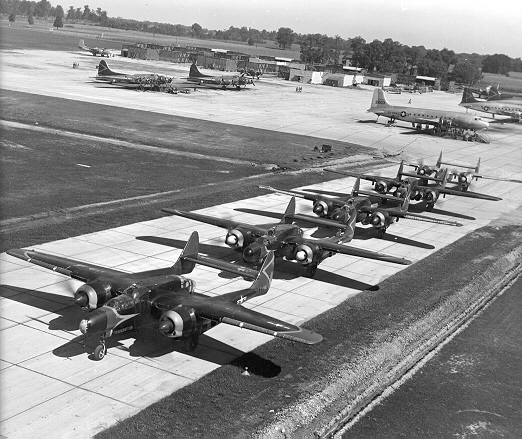 The designers of the P-61 tried to improve it as much as possible. A smaller AI device was installed, improving the remote controlled turret. Turbochargers were also added, but the aircraft was still lagging behind regarding speed.
P-61 continued to serve in the U.S. Air Force after the war, and it participated in a meteorological experiment called Operation Thunderstorm which focussed on exploration of thunderstorms. The test proved extremely valuable for future space program development.
The Black Widow was officially retired in 1954.
Video