During 1968, 'Connie' Edwards and additional members of the Confederate Air Force (as it was known then) visited Europe to purchase surplus military aviation (Warbirds), including HA-1112 Buchons and Spitfires.
Having done so, they were approached by Hamish Mahaddie – aircraft procurement officer for Spitfire Productions during the making of the iconic 1968 classic film, Battle of Britain.
Edwards and company agreed to lease the aircraft to Mahaddie on the basis that they would fly the aircraft in the movie.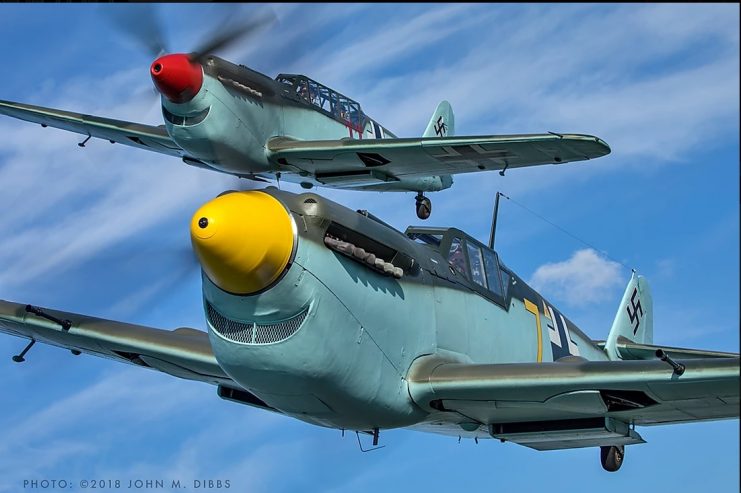 As Connie tells it, "Well, three months became 11 months and I ended up Chief Stunt Pilot. During that 11 months, I flew everything including Spitfires, Hurricanes, 109s, Heinkels and even the B-25 photo ship.
A unique piece of aviation history
We also drank plenty of beer and I became good friends with Adolf Galland and 'Ginger' Lacey. At the end of filming they owed me $80,000 and couldn't pay and wanted to give me an I.O.U. I said, Screw that noise! I'll take those 16 Messerschmitts (Buchons) as payment!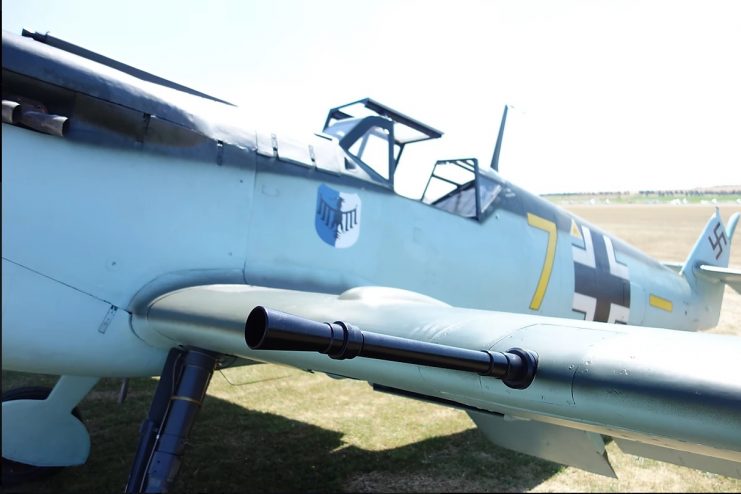 After they agreed, the production company realised they needed two Messerschmitts for an upcoming movie, so I traded them two Messerschmitts (Buchons) for my favourite Spitfire IX MH415 and shipped em all home to the Ranch in West Texas."
There the last of the HA-1112s and Spitfire sat for over 45 years in a hangar in the dry West Texas climate – unmoved, unmolested, still in their movie paint and unrestored!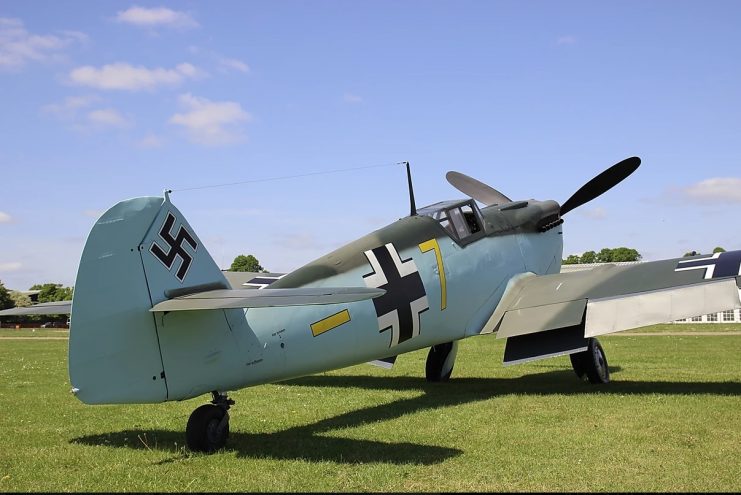 ​45 Years on:
A genuine 'Barn Find' with continuing history since the day it left the factory!
In 2014, 'Connie' Edwards engaged Platinum Fighter Sales to market and sell his remaining Messerschmitts (Buchons).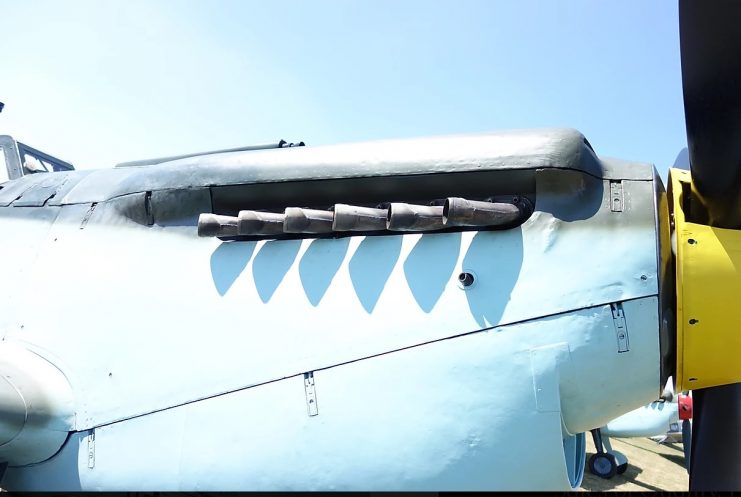 This single seat Buchon was sold to the current owner who had the Buchon shipped toff to Air Leasing in the UK for restoration, flight readiness and registration with the UK CAA. It made its post restoration first flight in April 2018.
Airframe: HA-1112-M1L 5 Hrs. Since Restoration by Air Leasing, UK.  ​Engine: Rolls Royce Merlin 500/45.  10 hrs SMOH by Vintage V-12's (2018) Propeller: Hamilton Standard 3 Blade Propeller. 5 hrs SMOH by San Antonio Propeller (2018)
Avionics: Trig TY96 8.33 VHF Comm, Trig TT22 Mode S XPDR. Exterior: Paint Scheme: "Battle of Britain" movie scheme as "Yellow 7".  Interior: Color: Painted dark grey per original.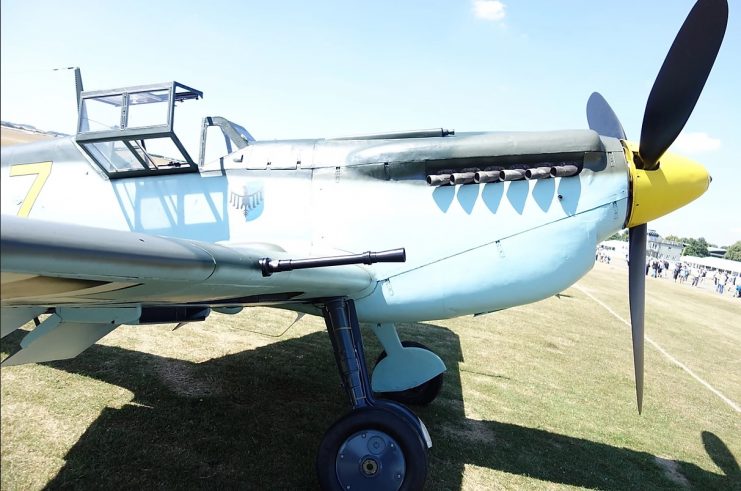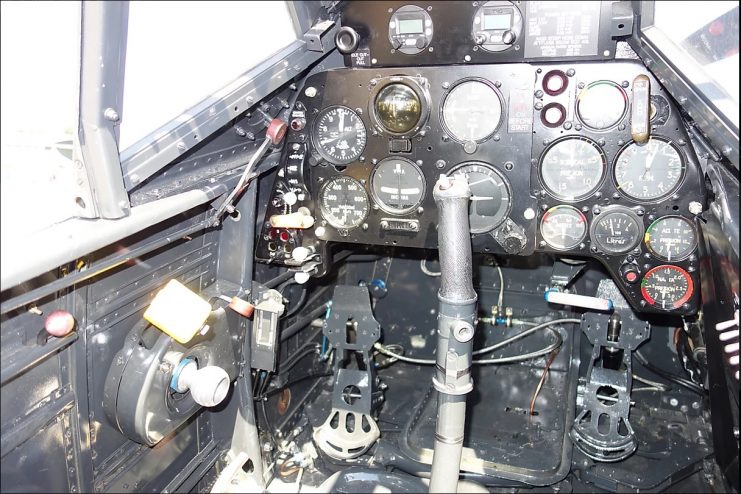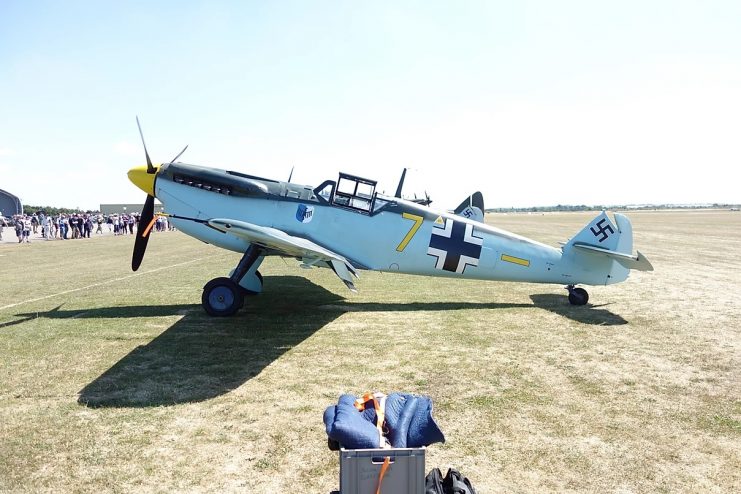 For more details contact to find out more about this cool aviation legend:
Simon Brown – Sales
+1 800 210 1951 ext. 101
simon@platinumfighters.com
​
​John Rayner – Sales
+1 800 210 1951 ext. 102
john@platinumfighters.com
​
www.platinumfighters.com