North American Aviation (NAA) built the P-51 Mustang in factories based in Inglewood, California, and Dallas, Texas.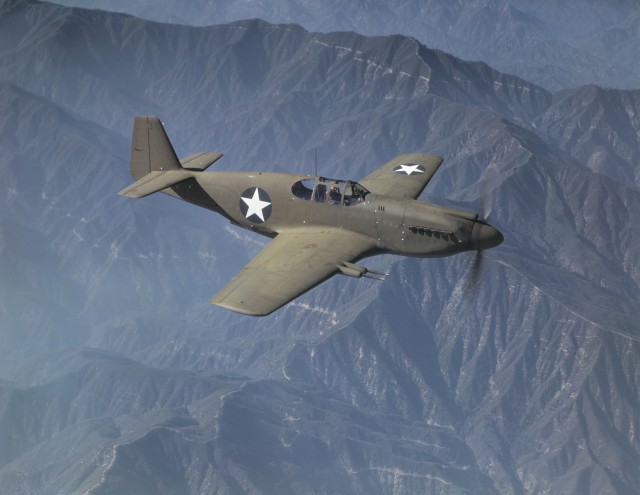 It took them 102 days to build the engineering prototype. The NA-73X prototype first flew on October 26, 1940.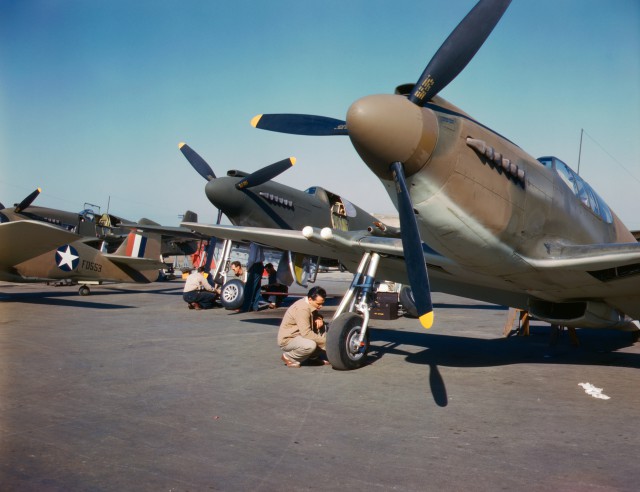 The first Mustangs were the P-51As. They had Allison V-1710 single stage V-12 engines. On November 30, 1942, the Merlin-powered XP-51B fighter was test flown.
This model added speed and a ceiling above 40,000 feet. Flight tests confirmed the potential of the new model.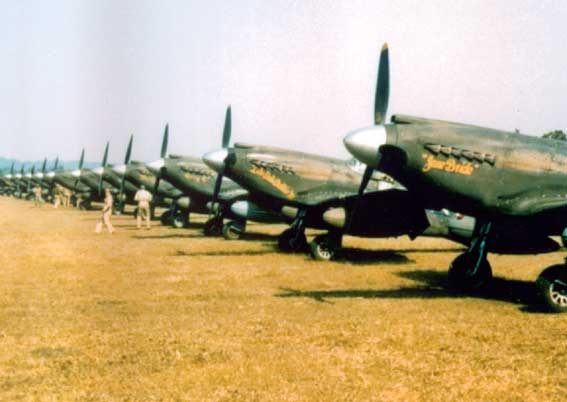 The RAF were the first to use the P-51, beginning their use in January of 1942.
Starting in late 1943, the US Army Air Force Eighth Air Force used P-51B fighters to escort bombers on raids over Germany. They later supplemented with P-51D fighters, starting in mid-1944.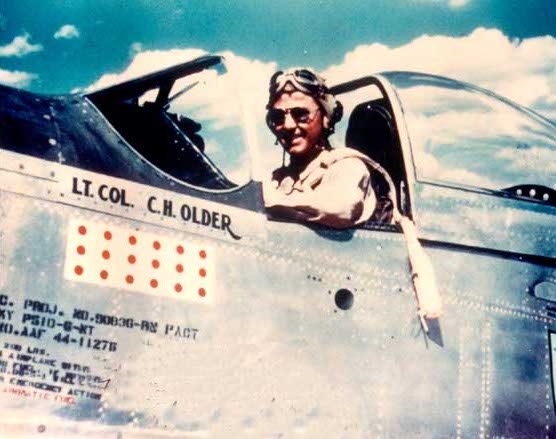 P-51 Mustangs were used in both the Pacific and the European theaters. After WWII, more than 55 countries used the P-51 in their militaries.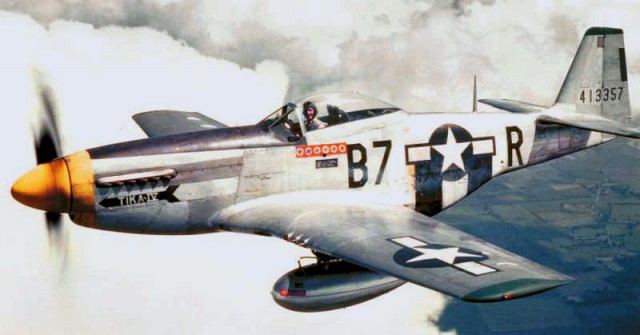 The "P" in P-51 stands for "Pursuit." This was changed in 1948 to "F" for "Fighter."
The most widely produced version of the P-51 was the P-51D, recognizable by its bubble canopy and Rolls Royce Merlin engine.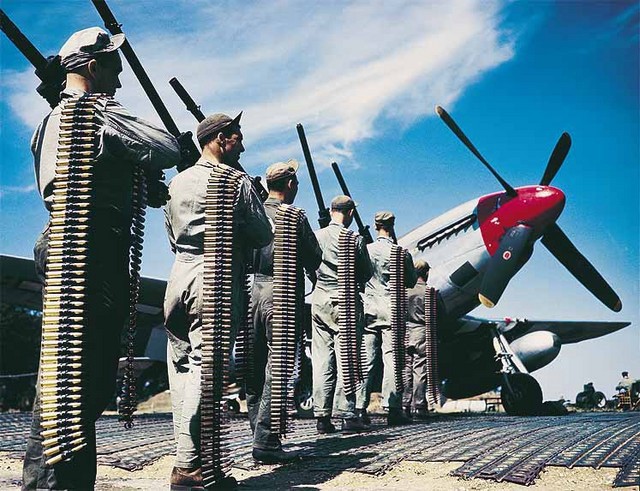 The P-51D had six .50 caliber Browning machine guns holding 1,880 rounds (400 rounds in each gun and 270 rounds in each outboard.
They also carried 10 "zero rail" rockets under each wing and were equipped with bomb racks. Each plane could carry 1000 pounds of bombs.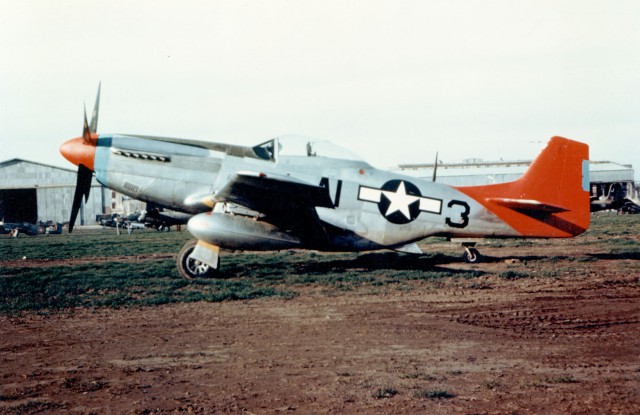 The P-51D with the Rolls Royce 1650-7-1221 specs are as follows:
500 -1000 mile range with drop tanks
1490 horsepower at takeoff
438 mph – maximum speed at level flight
10,800 pounds gross weight
90 gallons of fuel in each wing
60 gallons per hour fuel burn (per hour average)
16,776 P-51 Mustangs produced in a variety of models.
It cost $50,000 to produce a P-51 in 1944. That equals about $673,000 in today's dollars.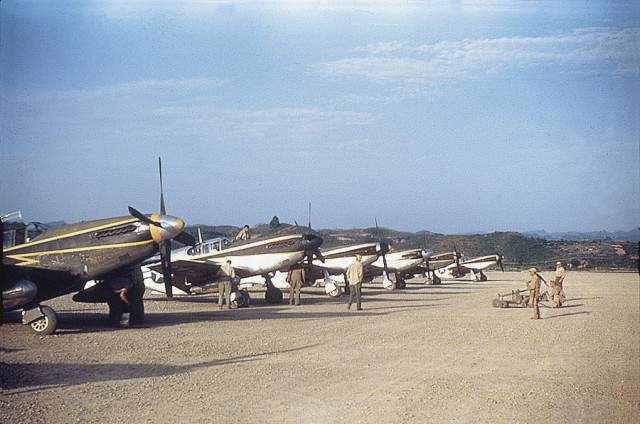 The Mustang was the first single-engine fighter in Britain with enough range to escort bombers to the heart of Germany and back. The bomber crew referred to the planes as their "Little Friends."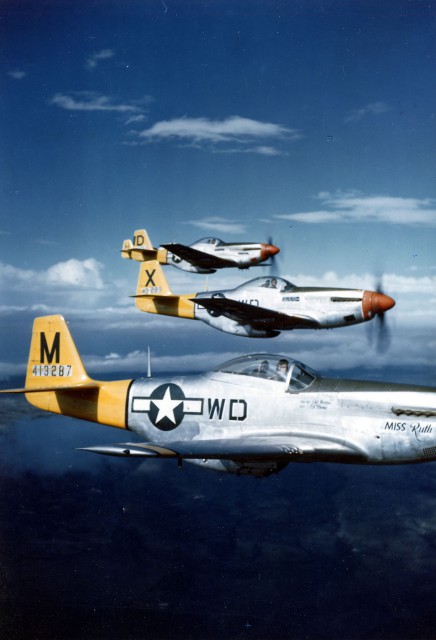 275 P-51 pilots achieved Ace status. They shot down a total of 2116 enemy planes – an average of 7.69 per ace.
Mustang pilots shot down a total of 4,950 enemy aircraft during World War II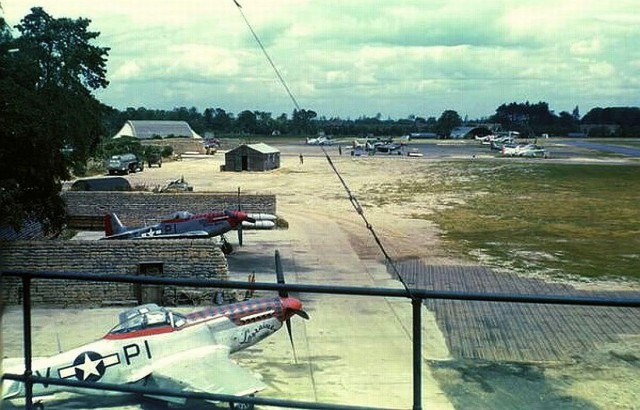 Reichsmarschall Hermann Göring was quoted as saying, "When I saw Mustangs over Berlin, I knew the jig was up."
P-51 planes were deployed in the Far East later in 1944. They were used for close-support, escort, and photo reconnaissance missions.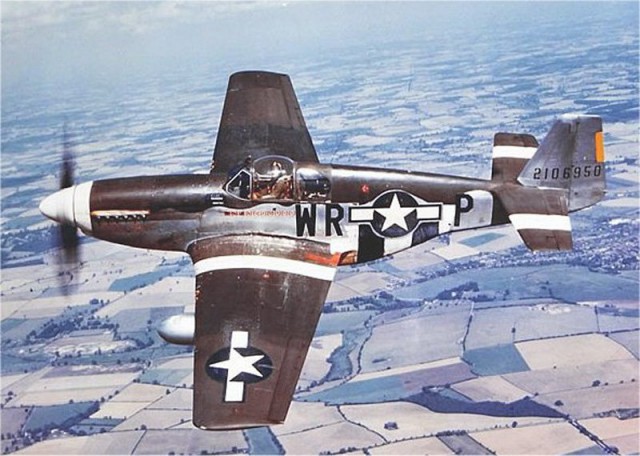 The Mustang was the primary fighter plane of the United Nations at the beginning of the Korean War. They were replaced with jet fighters, like the F-86, later on.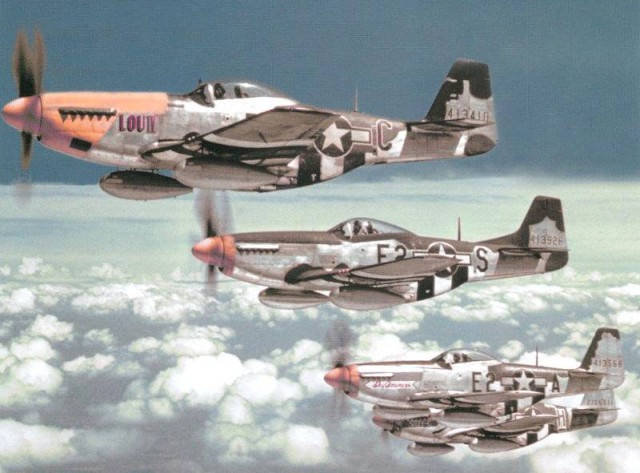 The last Mustang was retired from service in the US Air Force in 1978. The last Mustang in foreign service was retired in 1984 by the Dominican Republic Air Force.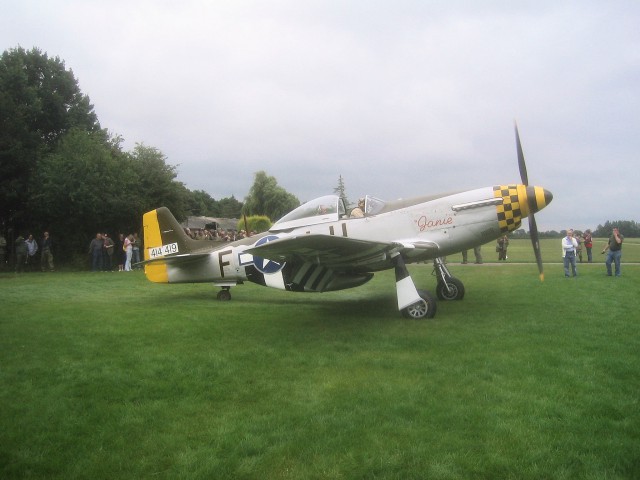 Post-World War II and Korean War, many Mustangs were converted for civilian use. They were used in air racing and, increasingly, preserved as historic warplanes flown at air shows.