It has often been said that you can't keep a good man down. In the case of Benjamin F. Wilson, the medical personnel trying to cart him off the battlefield didn't stand a chance.
Despite the fact that before his wounds, he had already committed enough gallant actions to include a bayonet charge up a hill against a numerically superior enemy that would warrant recognition of some sort, he had a little more in him.
So by the time this wounded man leaped off his stretcher and started taking out North Korean fighters with his entrenching tool, he had done enough. We get it, don't mess with Ben Wilson.
For his actions that day, he would be awarded the Medal of Honor. But once again, we get it, Ben, no need to go and earn a Distinguished Service Cross just a few days later. But that is exactly what he did despite busting open the healing wounds he had received during his Medal of Honor action.
A Missed Opportunity
Perhaps Benjamin Wilson's aggression had something to do with the fact that he missed out on fighting during the entirety of World War 2 despite the fact that he was present at Pearl Harbor on December 7th, 1941. He had enlisted in the Army in the summer of 1940 and found himself stationed at Schofield Barracks in Hawaii.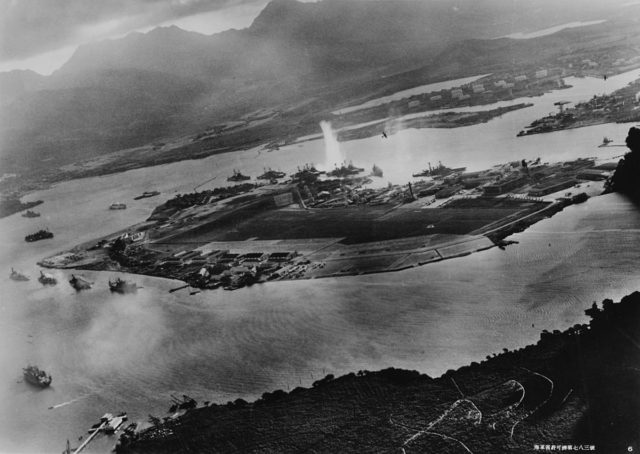 Unfortunately for his combat experience, when the Japanese attacked an infantryman's role was pretty limited against the aerial assault. In 1942, he would be sent to Officer's Candidate School where he would be trained to lead men into combat.
Unfortunately for Wilson, he would be assigned a stateside training role as a young lieutenant despite multiple requests to be transferred to a fighting unit. Before he knew it, the war was over and despite being present for the very first shots fired he would miss it all.
At the war's end, he would resign his commission and return to Washington State where he would take up a job in the lumber mills. This life, however, would not suit him well and within months, he was attempting to sign back up for the Army.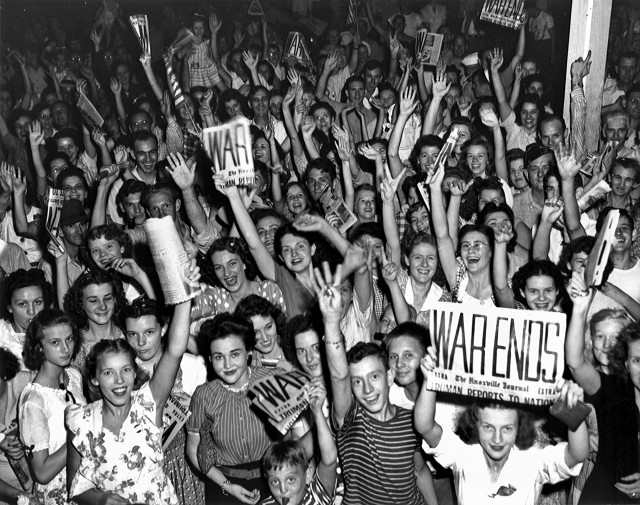 As the war drew down, there was a surplus of Officers, and as such, they were not looking for another lieutenant. Determined to get back and serve, Wilson decided it was better to be an Army private than to not serve at all.
As a result, this one-time officer with years of experience was now a private once more. His experience though would lead him to rise quickly through the enlisted ranks and by the time he finally found himself in combat during the Korean War, he would be a 1st Sergeant for I Company, 3rd Battalion 31st Infantry Regiment.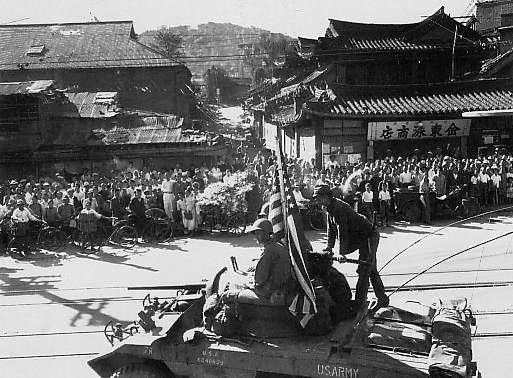 The Korean War was Wilson's War
When the North Koreans invaded the South in 1950, this provided Wilson an opportunity to do what he had desired for so long. Unfortunately for the North Koreans, it would appear that he would take this chip on his shoulder right into combat with him.
In June of 1951, 1st Sergeant Wilson would find his company with orders to take the largest hill overlooking the Hwachon Reservoir, which would be later dubbed, "Hell Hill."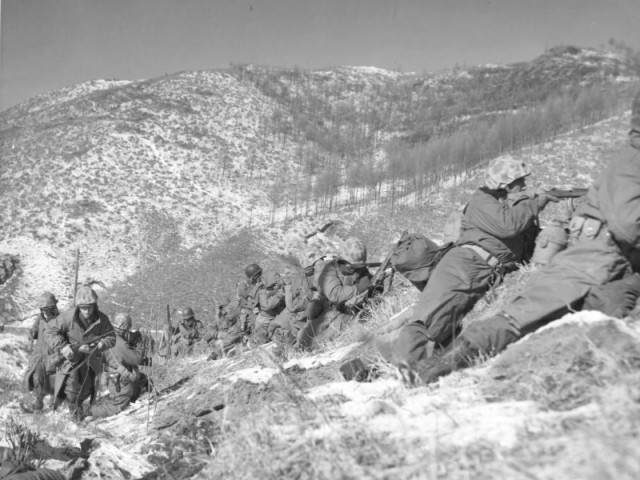 As a 1st Sergeant, it wasn't necessary for him to be the one leading the charge, but it almost seemed enjoyable to Wilson. As I Company moved up the hill, they became subject to massive volumes of enemy fire. With his unit pinned down, he charged a machine gun bunker and killed all four enemies in that position.
He then took his men on a bayonet charge through the entrenched Chinese soldiers killing over 25 of them. When the Chinese led a counter-attack to retake the position, it became apparent that his men were at risk of being overrun. He then led a one-man charge on the counter-attacking force killing 7, wounding 2, and sending the rest fleeing in disarray.
And while I Company came within 15 yards of their objective, the combined North Korean and Chinese forces proved too many and too heavily entrenched to take. During the assault up the massive hill, Wilson was wounded and carried down the hill on a stretcher.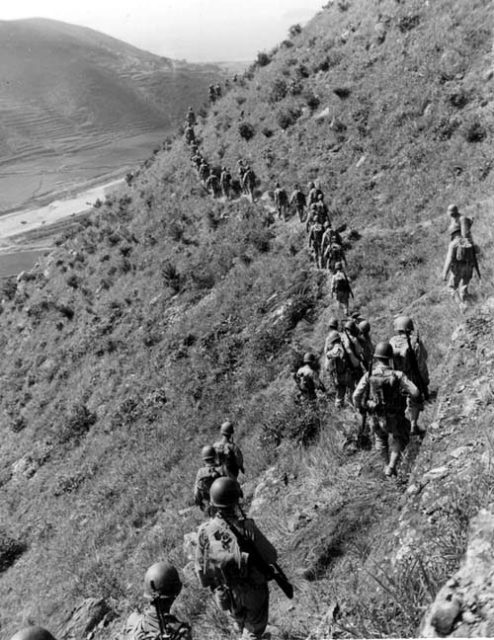 When the medics put him down to rest, he got up in obvious pain and returned up the hill to provide cover for his men as they withdrew. The fighting had turned hand-to-hand at this point, and after killing three more of the enemy, his rifle was wrestled from him.
This is when he turned to his entrenching tool and killed four more Chinese soldiers. He was wounded yet again on the way down the hill but continued to provide covering fire for his men.
Still Not Done Yet
For his actions on June 5th, 1951 Benjamin F. Wilson would later be awarded the Medal of Honor. Despite such conspicuous gallantry, Wilson wasn't done with fighting just yet. For just a few days, later on, June 9th, when his company was engaged again in close combat, he left the security of the rear and charged forward with his men with still fresh wounds.
Pinned down by heavy enemy fire, he again led another charge directly into the face of the enemy. It was only when wounds from just a few days prior were burst open that he was taken from the battlefield.
Officers who knew of his prior action just a few days back quipped to him that one Medal of Honor was enough. For his actions in the second attack, Wilson would be awarded the Distinguished Service Cross.
Many had thought that if he had not just earned a Medal of Honor a few days ago that his this action could easily merit it as well.
Ben Wilson would prove a hard man to kill and wouldn't pass away until 1988. The man who missed combat despite being present for the opening salvos of World War 2, certainly seemed to be a little angry. Perhaps the Chinese and North Koreans would have preferred him to see action then, so that he didn't take it out on them.
1st Sergeant Ben Wilson would see his combat and prove he deserved to be there all along.