"Here's Johnny!"
That's a quote probably best remembered from the Stanley Kubrick's classic, The Shining, pronounced by Jack Nicolson's character gone mad. But the phrase became famous due to an another actor ― Ed McMahon. So, here's Eddie.
Ed McMahon became best known for his co-hosting of the Tonight Show, together with Johnny Carson. Long before his TV career, McMahon was striving to become a pilot in the US Army. He was born in Detroit, Michigan, but grew up in Lowell, Massachusets.
He developed his resonant signature voice early in his life, a trait that would define his later career, but also help him during his army days. After finishing high-school his only real interest lay in his dream to become a pilot for the US Marine Corps. This was rather difficult for him to achieve, since, before the second world war, would-be pilots were required at least two years of college before they could receive training.
McMahon, ready to pursue his dream, enrolled with Boston College. When the US entered the war, this rule was abolished since the need for pilots grew rapidly after Pearl Harbor.
McMahon was now able to enlist, and he did so in 1941. He entered flight training in Dallas, Texas. After successful initial training, he completed the fighter training in Pensacola and managed to obtain the carrier landing qualification.
Ed McMahon next became a flight instructor. His voice and charisma did come in handy when directing the new recruits. This was in 1943. His position as a flight instructor lasted for two more years when he received orders to report to the Pacific Fleet. He was finally to see some combat.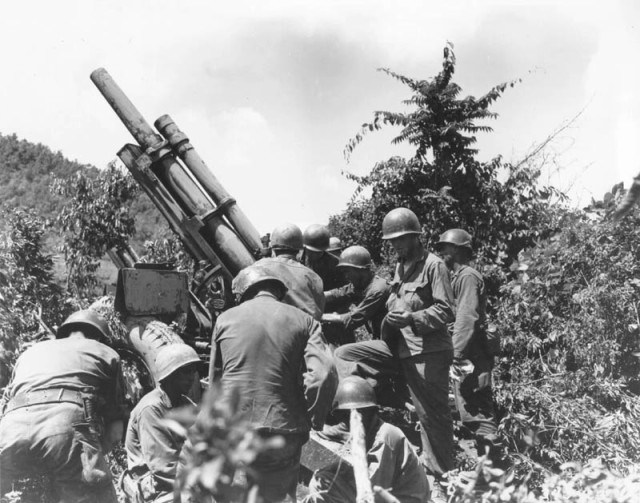 McMahon's transfer was interrupted, when the two atomic bombs dropped on Hiroshima and Nagasaki forced Japan to capitulate. The war was over. McMahon continued his service in the Marine Reserves as an officer. Then the Korean War broke out in 1950. The Korean War was the first major conflict of the Cold War, which heralded a 40-year rivalry between the Soviet Union and the United States.
Ed McMahon's active duty status was reinstated, and he was tasked with flying a Cessna O-1 Bird Dog, an unarmed single-engine spotter plane. His job was to spot targets for Marine artillery on the ground. He also served as a forward controller for the Navy and Marine fighter-bombers.
McMahon was involved in many reconnaissance missions and flew a total of 85 combat missions. For his effort, he earned six air medals. Ed McMahon retired from the Marines in 1966 with the rank of colonel.
His military career lasted for 25 years, and McMahon himself considered his promotion to the rank of colonel the biggest accomplishment of his life. His humor and impeccable diction landed him a career as a talk show host. He was Johnny Carson's sidekick, first on the ABC-TV daytime game show, Who Do You Trust? , and later on the Tonight Show. He joined the Tonight Show in 1962 and co-hosted it for almost 30 years.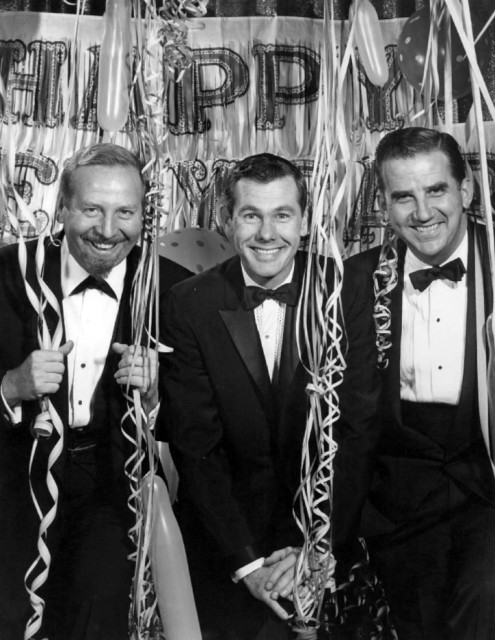 There was a rumor that Johnny Carson, who was considered the prime host in the show, with McMahon as his sidekick, was under McMahon's command during his military service. Both men served at almost the same time, and McMahon definitely outranked Carson, but the two never served together. The rumor was more of a funny anecdote to steer the audience.
Before he died, McMahon told his son, Lex, who is a Corporal in the US Army, that he wanted to be remembered as a "Good Entertainer, but a Great Marine." His son also compiled a list of highlights of his father's 23-years of service, which reflects McMahon's quirky sense of humor:
Eating powder eggs during Officers Candidates School – even though they were billeted on a farm with hundreds of chickens – some things in the Corps never change!
Being commissioned as a 2nd lieutenant.
Being made a flight instructor while still in flight school.
Earning his Naval Aviator wings on 4/4/44.
Flying the hottest fighter in WWII – the F4U-Corsair.
Being reprimanded for conducting "training missions" over his girlfriend's house.
Becoming a test pilot.
Being reprimanded for conducting "training missions" over his girlfriend's house (again!)
Teaching carrier landings.
And yes, being reprimanded for flying "training missions" over his girlfriend's house for the third time!.
Telling NBC he'd love to sign a big contract to be their next star– but he had just received orders to report to Korea.
Meeting Marilyn Monroe before deploying to Korea and having her impishly tell him: "Ed, I'm not wearing anything underneath."
Flying 85 combat missions in Korea as an artillery spotter.
Cornering the market on food and alcohol by becoming his squadron's Officer-in-Charge of the Mess Tent and Officer's Club.
The 3-day long party in Tent 7 with 55-gallon drums of "truce juice" when the armistice was signed.
Participation in creating the Toys for Tots program.
Being promoted to Colonel.
Promoting his son to the rank of Corporal.
Passing a flight physical at age 70 and flying the Harrier Jump Jet.
Working with The Flying Leatherneck Historical Foundation to cement the legacy and traditions of Marine Corps Aviation.
And being Major General Lenhart's Guest of Honor at the Camp Pendleton Marine Corps Ball in 2005 – Sir, he had tremendous respect for you and was humbled to be your guest of honor.
Corporal Lex McMahon also wrote a sad and inspiring note in concerning his father's death:
Dad – on behalf of a grateful nation, fiercely loyal United States Marine Corps, assembled friends, loving family, and me – a devoted son – it is the highest honor of my life, to fulfill your request to be buried as a Marine. I wish you Godspeed, as you pull chocks and embark on one last mission in your Corsair – destined for the final rally point– Valhalla – warrior heaven. I salute you!