"With the Korean War going on, I realized I didn't want to be drafted into the Marines or Army and have to sleep on the ground,"
Gerald Westfall proudly points to a row of framed photographs hanging on a wall behind him—an impressive demonstration of his family's legacy of military service. It is a story that includes a great-grandfather who died from Civil War injuries, his father who served with the U.S. Army in WWI, a brother killed while serving with the U.S. Air Force in 1967 and, more recently, the service of his sons, both of whom are Air Force veterans.
This heritage, he explained, includes his own enlistment with the Air Force during the period of the Korean War.
Raised on a farm near the community of Lone Tree, Iowa, Westfall graduated from high school in 1947 and began working on his father's farm. Three years later, in December 1950, he recognized the likelihood of being drafted into the military.
"With the Korean War going on, I realized I didn't want to be drafted into the Marines or Army and have to sleep on the ground," he grinned. "Instead, I decided to enlist in the Air Force."
Inducted at Cedar Rapids, Iowa, on December 27, 1950, the 21-year-old farmhand boarded a train and traveled to Lackland Air Force Base in Texas to complete his basic training.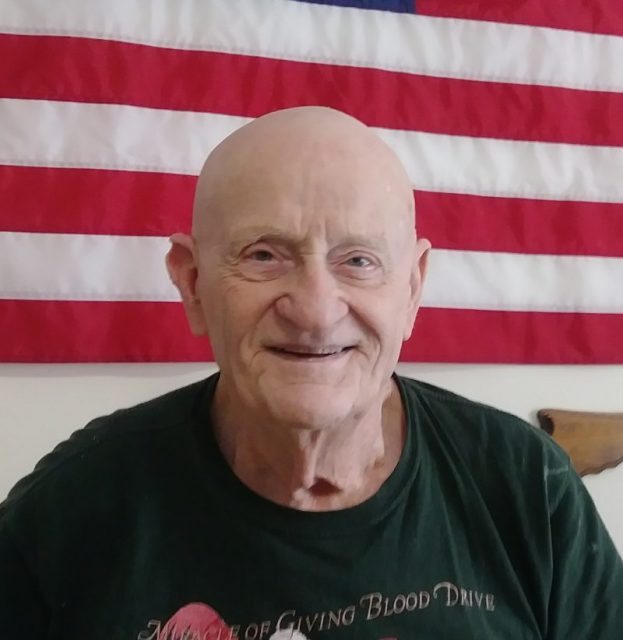 "Our boot camp was supposed to have been two months long but with the thousands of troops coming through there for training, it was cut down to only four weeks so they could get us all through," he recalled. "Close order drill is really about all I learned while I was there."
He was then sent to nearby Ft. Sam Houston in San Antonio for a U.S. Army-hosted medical training program. During the two months of training that followed, Westfall qualified as a surgical technician, learning about various emergency procedures, the operating room, and sterilization techniques.
"They must have just pulled my name out of a hat because I don't know how I was selected for [medical training]," Westfall mused. "I guess that's just where they thought I belonged because I sure didn't have that kind of background."
In early April 1951, he received orders for overseas service—but not for Korea, where the war was in full swing. Instead, he boarded a troop ship and crossed the North Atlantic to Bremerhaven, Germany. From there, he processed through a Replacement Depot and was sent to Royal Air Force (RAF) Burtonwood.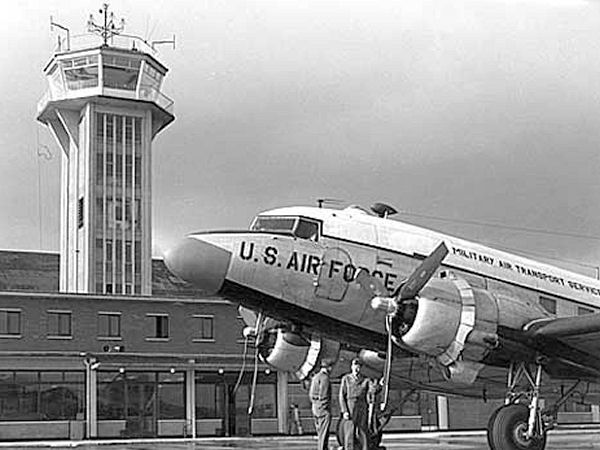 Located north of Warrington, England, the former RAF Burtonwood was once the largest military airfield in Europe and was transferred to the U.S. Army Air Forces in 1942. When the U.S. Air Force was established in 1947, they assumed control of the base for nearly two decades.
"I went to work in the hospital and it was really a great assignment," Westfall affirmed. "There were only three nurses for the surgical department so those of us who were surgical technicians had to assume a lot of their responsibilities such as suturing minor wounds."
With the Cold War between the U.S. and Soviet Union continuing to boil, anti-aircraft battalions designated to protect the base in case of an aerial attack traveled to the northern coast of England during the summer months for training exercises.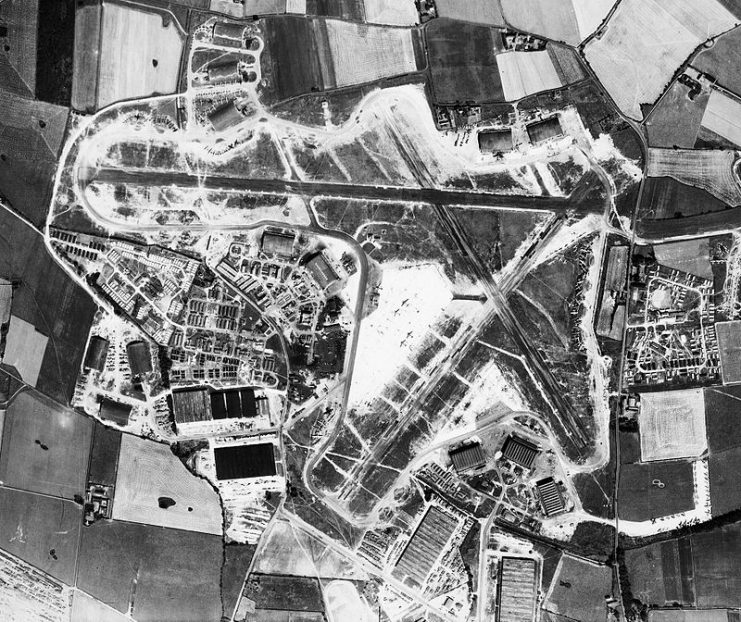 "During their exercises, I would go along with them and run the dispensary," he noted. "It was interesting to witness because they would tow targets behind aircraft and then use a radar guided firing system to shoot at them."
His assignment in England also included a brief deployment to Greece to assist those injured during a major earthquake that struck the region in the summer of 1953.
"They sent a group of medical personnel to southern Greece and we took trucks to the town of Petros," said Westfall. "We were there for about a week when they decided they didn't need us anymore." With a grin, he added, "They sent us back to Athens to meet a plane but the doctor in charge of our group arranged so we could stay there for a week on R&R" (rest and relaxation).
https://youtu.be/JJu3DZmp8ZY
Returning to RAF Burtonwood, Westfall finished his 2-1/2 years overseas duty in November 1953, receiving an early discharge because of the massive reduction in U.S. forces in the months following the Korean Armistice Agreement.
Following his arrival stateside, he returned to farming and in September 1957 married his fiancée, Shirley Simpson. The couple moved to Jacksonville, Missouri, in 1964, where they raised four children. As the years passed, Westfall completed a lengthy career as a rural mail carrier.
He and his wife have since relocated to Jefferson City, which has allowed them to enjoy their golden years while being closer to family. In recent years, Westfall explained, he has enjoyed not only reflecting on his own experiences in the United States Air Force, but also watching his children follow the example he set decades earlier.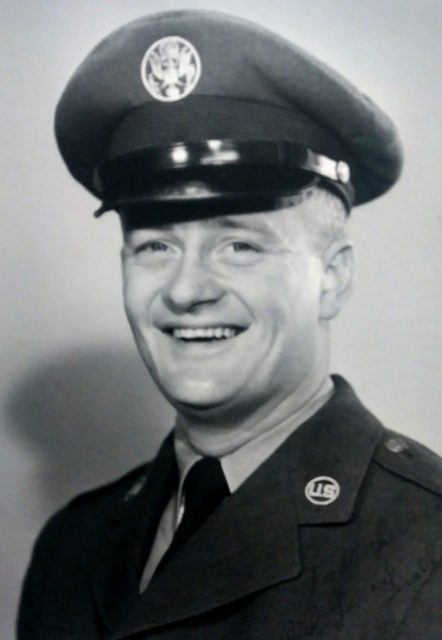 "I have always been proud of my country and I think that I am like a lot of veterans in that I would go back and do it all over again, if I were physically able to do so and I was needed," he boldly noted.
Read another story from us: "I got to come home" – Veteran served with U.S. Army's 4th Infantry Division in WWII
"It has also been rewarding to watch my children grow up and serve their country in uniform as well," he added. "My oldest son served as a pilot in the Air Force and now flies for the airlines and my youngest son served with a hospital unit in the Air Force."
Pausing he concluded, "I also have a great grandson who is a Marine, which truly makes this veteran proud that his own family has made the decision to continue to serve."
Jeremy P. Ämick writes on behalf of the Silver Star Families of America.