The Battle of Inchon – or the Inchon Landing – occurred during the Korean War. It marked a pivotal turning point in the conflict and demonstrated the effectiveness of amphibious operations. Taking place from September 15-19, 1950, with bombardments occurring in the days prior, it was orchestrated by Gen. Douglas MacArthur, commander of the UN forces in Korea. It saw valiant actions by several servicemen, including 1st Lt. Baldomero López.
Inchon was the target, as it was a coastal city close to Seoul. The objective of the invasion was to conduct a surprise amphibious assault and secure the port, subsequently enabling a swift advance inland to recapture Seoul and disrupt North Korean supply lines.
The operation faced significant challenges, but meticulous planning and coordination between naval, air and ground forces contributed to its success; many consider it to be one of the most successful military operations of modern times.
US Marines played a crucial role in executing the amphibious assault, launching their attack from landing craft as they stormed the beaches of Inchon. They faced heavy resistance from the North Koreans, but managed to secure the beachhead and push inland.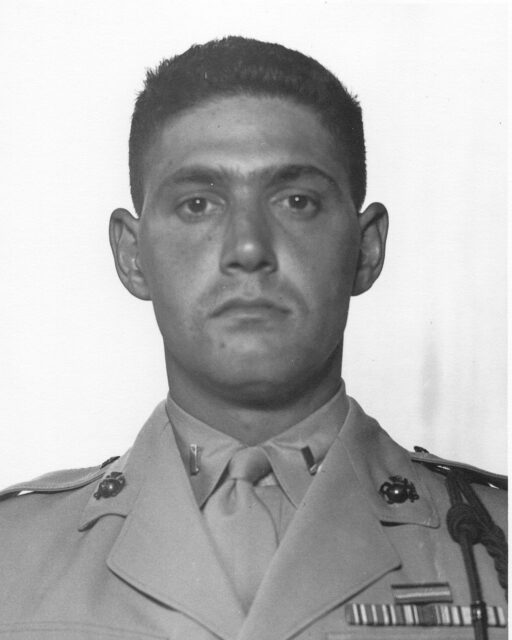 One such Marine was 1st Lt. Baldomero López, a platoon commander with A Company, 1st Battalion, 5th Marine Regiment, 1st Marine Division (Reinforced). In the featured photo for this article, he can be seen leading the 3rd Platoon over a seawall on Red Beach during the second wave on September 15, 1950.
This image was taken by Pulitzer Prize-winning journalist Marguerite Higgins only minutes before López's death. He and his men moved to attack an enemy bunker, using a hand grenade as part of their arsenal. Right after pulling the pin, the Marine was hit in the right shoulder and chest, dropping the explosive on the ground. He was too injured to throw it and, instead, used what little strength he had left to cover the blast with his body and protect his men.
More from us: 24th Infantry Division Bazooka Team Taking On the Enemy During the Battle of Osan
His actions resulted in him being posthumously awarded the Medal of Honor, with war correspondent Jerry Thorpe saying the Marine "died with the courage that makes men great."