One of the biggest bombs of Ben Affleck's career, and there have been several, happens to be one of the most error-ridden war movies Hollywood has ever produced: Pearl Harbour (2001). It wasn't just a bad Affleck film, it is one of several films to come out of Hollywood's "dream factory" that can't seem to get it consistently right when telling wartime narratives.
Of course, filmmakers have to enhance stories to lure audiences into theatres. But accuracy is often sacrificed in the process. In Pearl Harbour, Affleck's character is a member of the Air Force who joins the Eagle Squadron.
In reality, that couldn't happen. Neither would he have flown a Polish plane, as he does in the film. This movie is riddled with as many errors as bullets, and bad reviews followed swiftly upon its release.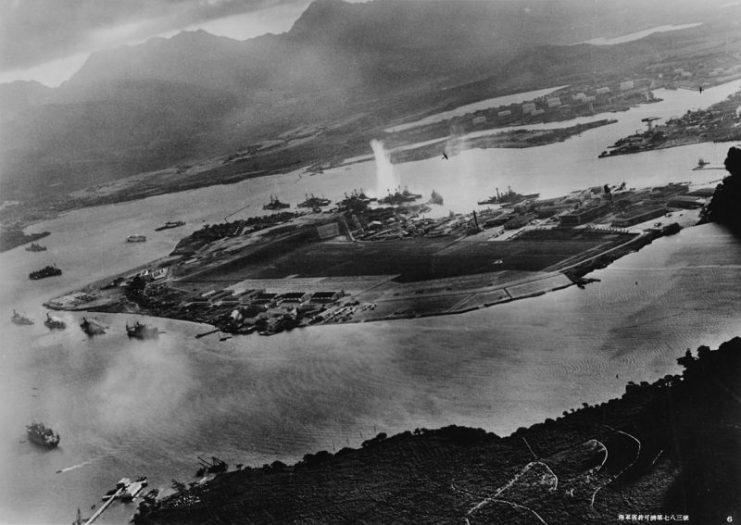 Hollywood sometimes falls prey to serving as propaganda, and there is no better example than the 1968 John Wayne film, The Green Berets. In truth, the film was trying to sell the public on an unpopular war in Vietnam.
Almost everything about the movie, from its use of forests instead of a jungle, is wrong. Wayne's performance is unbelievable: he is ageing, overweight, and distracted, a man who would never be allowed in the field in the real army.
Even a Best Picture winner like The Hurt Locker can get it wrong. Veterans complained that this depiction of a bomb disposal squad in Iraq bore no resemblance to reality. In the film, the soldiers are unsupervised and surly to officials, neither of which is fair or accurate, according to army personnel.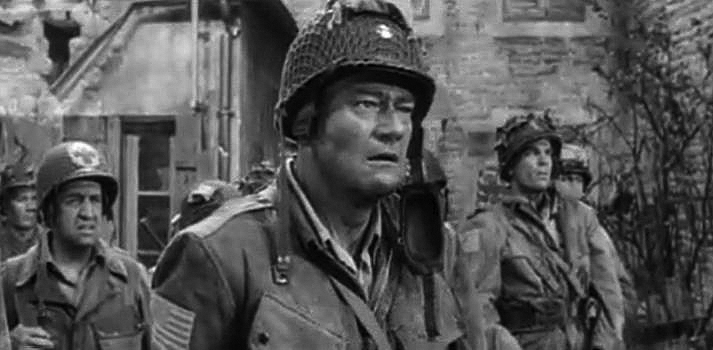 World War II is probably the most fertile ground for filmmakers, but that also makes it ripe for creative reinvention.
Windtalkers, a 2002 film about the role of Native Americans in WWII, depicts them helping U.S. forces send each other coded messages in Navajo. But it also shows them as disposable. Their bodyguards are told to kill them rather than let them fall into enemy hands. This film failed to find an audience, except perhaps on Netflix.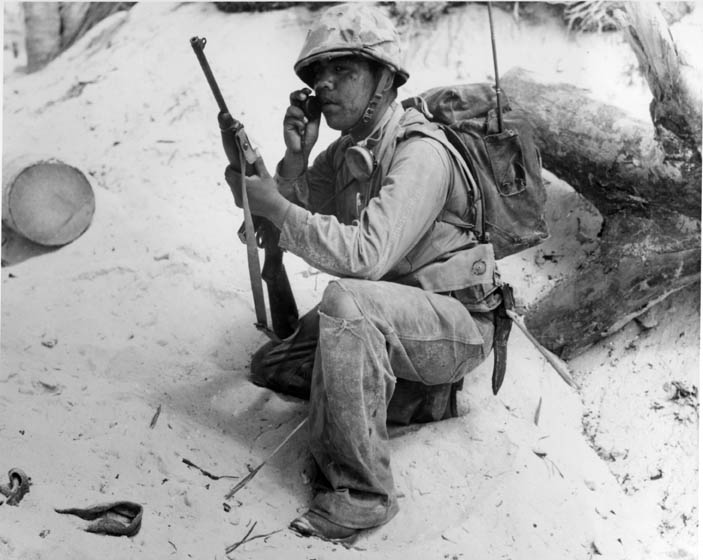 Some errors are less egregious than others. In 2006, Flyboys dramatized the battle between U.S. pilots and the German Luftstreitkräfte
but used the wrong planes. Producers said it was so audiences could tell one side from the other, which seemed fair enough until it was revealed that a military advisor on the film had made up his service record.
A 2000 film, U-571, earned a rebuke from the highest-ranking member of the British government at the time, Prime Minister Tony Blair. The film credited America with decoding the Nazi Enigma machine in 1941. The U.S. had not even entered the war by then, let alone done any code breaking.
That success was achieved by the Royal Air Force, prompting Britain's PM called the movie "an insult." The Imitation Game followed a few years later, a much-acclaimed film that told the true story of the first Enigma machine, and was nominated for several Oscars.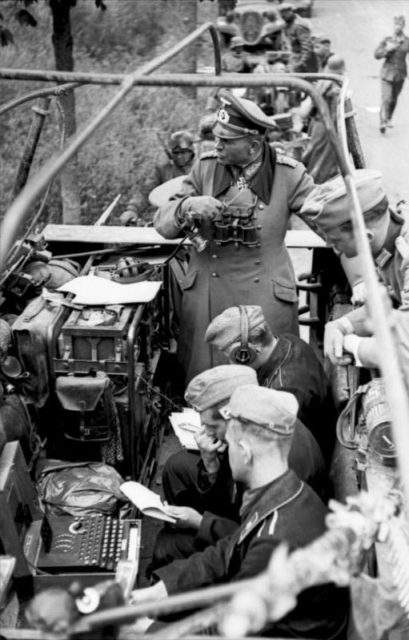 Enemy At The Gates (2001) told a story of World War II from a different angle, that of a Soviet sniper. The movie is based on the real soldier, Vasily Zaytsev, but is believed to contain two critical mistakes.
Firstly, it shows the Red Army severely ill-equipped, which wasn't true. Secondly, it depicts a one-on-one encounter between the Russian sniper and his Nazi opponent, which experts believe likely didn't happen.
The Battle Of The Bulge, released in 1965, is a much-admired movie, but it got plenty wrong too. This epic film shows the famous battle being fought on flat land, but the real one happened in a forest. The film battle was shot in "easy" weather while the real one was plagued with snow and rain. Finally, the tanks on the Nazi side were clearly American made.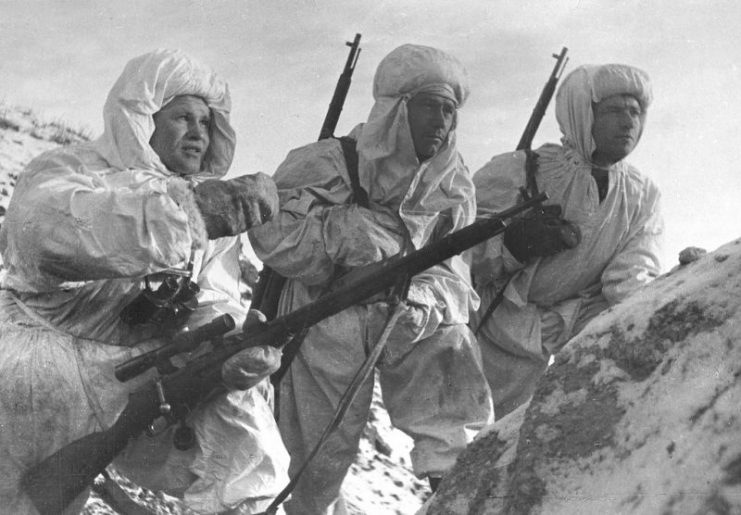 A movie about WWII that tried to be less downbeat than most was Red Tails, released in 2002. It told the story of the first African American air squadron, but in its desire to be positive, it made errors. In reality, the squad had no aces and, 25 bombers lost their lives to enemy forces. However, the film doesn't depict this, implying instead that the team had a perfect survival rate.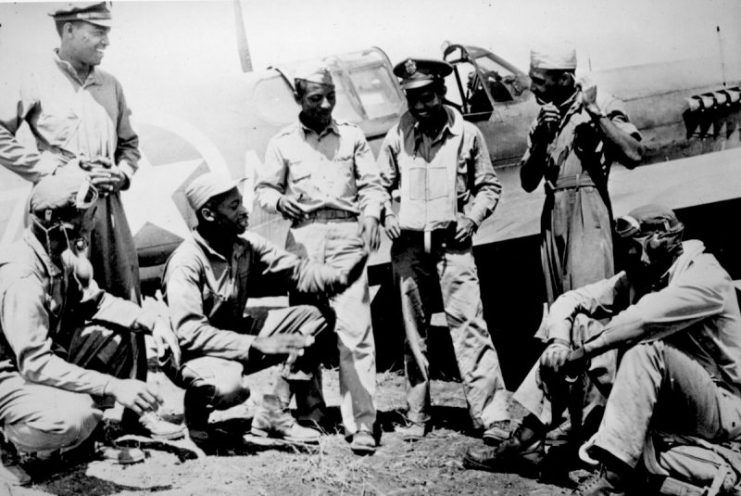 Presenting the Armed Forces in a negative way has become something of a popular approach these days, as in Jarhead, released in 2005. This film is about the first Gulf War, and is set in the 1990s. Officials claim that the severe training methods shown, during which one soldier dies, are unfair. They believe the film makes army life look unnecessarily tough, and argue that soldiers would not be left to die on the battlefield. Officials went on record to make known their displeasure.
Read another story from us: 3 Great War Films History Fans Should See! WWII in the Philippines
War is fertile ground for movie makers to plow. They don't always get it right – in fact, they often get it wrong. But they always aim for that one elusive quality no matter what genre they're mining: entertainment that rings true.