Wilhelm Frankl
Standoff Neuberg, home to the 74th Tactical Fighter Squadron, sits just south of the Danube River, nestled deep within a woodland. Since 1973, the base has held the honor of being named for Wilhelm Frankl, a German fighter ace from the First World War.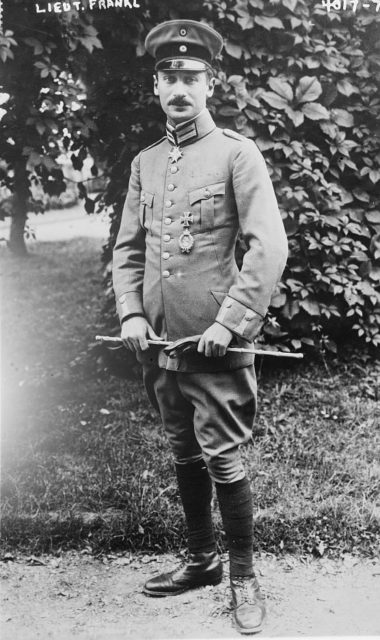 But Frankl wasn't like most aces from the time. He wasn't a Prussian noble, nor from a long line of German officers stretching back generations. No, he was just a German Jew who had grown up with a love of airplanes. And he wasn't alone, of the 100,000 German Jewish soldiers of the war, many joined the air service, and two of them became highly respected aces.
Frankl, the highest scoring of the German Jewish Aces, was the son of a businessman in Hamburg. Born in 1893, he grew up loving aviation and was fascinated by flight. He finally achieved his dreams when, in 1913, he received pilot's license No. 49.
Notably, this German Jewish pilot, rare in his own right, studied aviation under Germany's first female pilot, Melli Beese. Frankl was a natural, and when the war broke out in 1914, he immediately volunteered for the air service.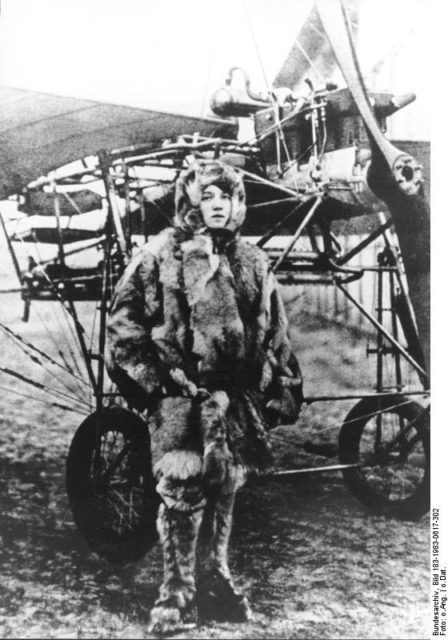 His skills and positive attitude were immediately recognized and commented on by his superiors, and he advanced quickly. He was put in Feldfliegerabteilung, field pilots section 40 and began his career as a spotter on reconnaissance missions.
In less than a year of fighting, his skill as an aerial gunner began to show as well, when he downed a French Voisin push plane, in May 1915. At the time, most planes carried no armament, and this first kill was with a carbine, in the back seat of a plane. It earned him an Iron Cross 1st Class, and the respect of his peers.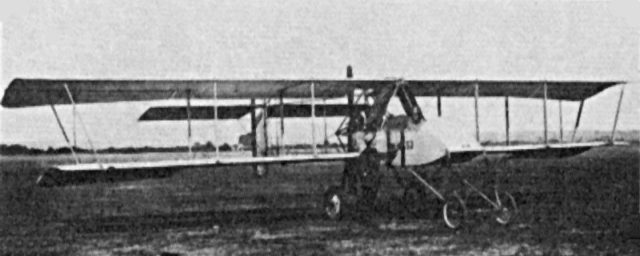 His next victory came almost exactly eight months later, this time in a Fokker Eindecker, again shooting down a Voisin. But there was a major difference between his first victory and second. His first, shooting an unarmed opponent with a carbine from the back of a reconnaissance plane, shows how aviation started during the war. Planes were used in support roles, not as fighting platforms. But by 1916, he was firing through his propeller, in a monoplane fighter. The French Voisin, likewise, was armed with a 37mm cannon for ground attack. The war in the skies had gotten deadly.

But Frankl, being a naturally skilled pilot, was ahead in this game of skill and guts. And on May 4th, 1916, he became an ace, having downed a total of five enemy aircraft. This achievement earned him high praise, promotion to Lieutenant, and a string of awards.
At the time, he was one of only eight fighter aces in the German army and had gained a certain amount of fame. In July 1916, he was awarded Germany's highest honor: the Pour le Merite. He was the first German pilot to receive it.
He continued to have a successful flying career, earning a total of 20 victories. But sadly, his plane wasn't strong enough to handle what Frankl wanted to do with it. While fighting a Bristol F.2 Fighter, the lower wing of his Albatross D.III failed, and both he and his craft plummeted 800 feet to his death.
He is remembered not only for his skill as a pilot, but also as the highest scoring German Jewish aces of the war. But Frankl wasn't alone in the skies. Fritz Beckhardt came in at a close second.
Fritz Beckhardt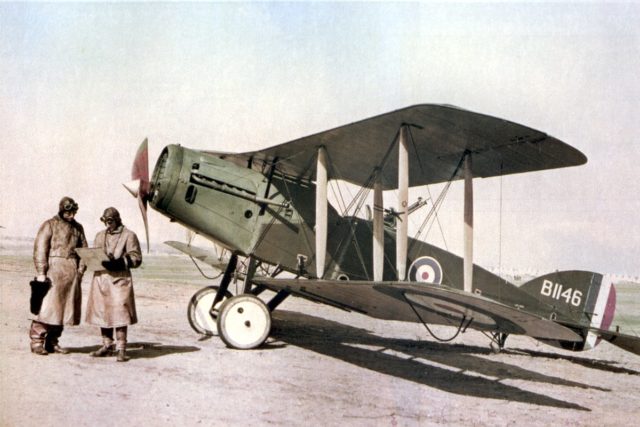 Beckhardt was born in Wallertheim, Rheinhessen, in 1889, growing up apprenticed as a textiles worker. He performed his required service from 1907 to 1909 with Infantry Regiment no. 143. By 1914, he was working in Marseilles, France, but when the war approached, he immediately returned to Germany.
He re-joined the infantry and fought on the front until 1916. During this time, he earned the Iron Cross, First and Second class. In 1917 he transferred to the air service and began pilot training. After graduation, he joined Fliegerbteilung 3 and performed long range reconnaissance over the enemy's lines.
After retraining as a fighter pilot, he joined JagdStaffel 26 (Jasta, or hunter squadron) in 1918. Here he served under Hermann Goering, a noted anti-Semite, and a future member of the Nazi Party elite. Unlike other Jewish aviators who served with him, Beckhardt didn't seem to have any complaints about Goering mistreating him because of his religion.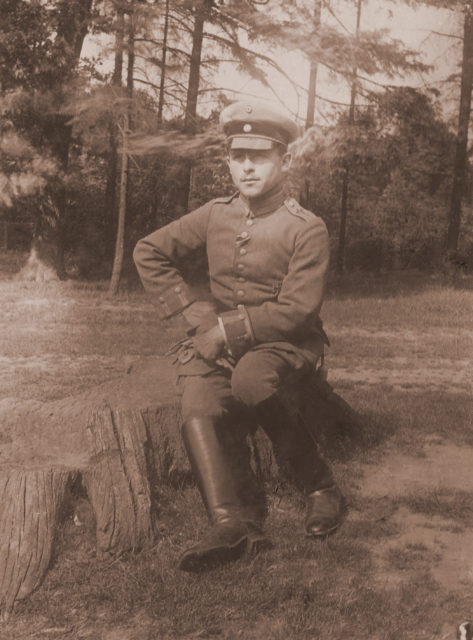 Beckhardt was very well decorated, serving with distinction wherever he was stationed. He was one of only 18 Germans to receive the Royal Order of Hohenzollern during the war, and one of only two Jews.
By the end of the war in November 1918, he was credited with 17 aerial victories. But when he was ordered to stand down and surrender his weapons and aircraft to the Allies, he refused. Instead, he jumped in his plane and flew it south, to Switzerland. Upon landing in the neutral country, he was almost immediately imprisoned and was held until 1919. But Beckhardt's story doesn't end there.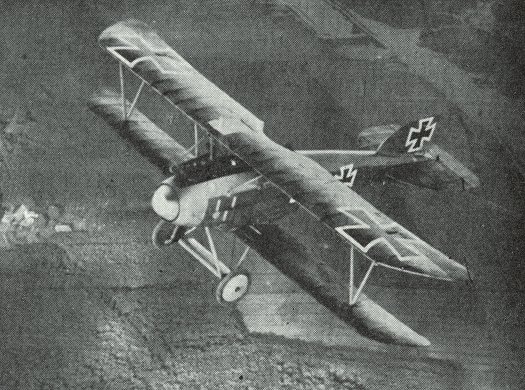 He continued to live in Germany, like many Jewish veterans of the war, but by the late 1930s, the situation in Germany had deteriorated into Nazi-fueled antisemitism. He was arrested in 1937 for having relations with an Aryan woman, his wife, Rose. After being imprisoned for 21 months, he was finally released in 1940. His release was facilitated by Hermann Goerring himself, encouraged by Berthhold Guthman, another Jewish fighter ace from Jasta. 26. Unfortunately, Guthman wasn't be saved and died in the Auschwitz Death Camp in 1944.
This was the strange world which German Jewish war heroes had to contend with under Nazi rule. They had spent years of their lives fighting for a nation whose government was suddenly trying to erase their existence from memory. Ironically, we only know Beckhardt's final victory count thanks to the SS, who wrote it in his record when he was released from prison in 1940. Most other records from his service were destroyed when the Nazis attempted to scrub the Jews from German history.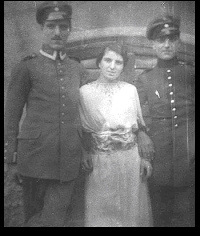 German Jews fought bravely for their homeland during the first World War. While the Nazi regime attempted to remove any record or memory of their service, their stories have come back to light and must be preserved. Wilhelm Frankl and Fritz Beckhardt are two perfect examples of this. Both men volunteered to fight for their fatherland, and their stories should not be forgotten.