The Wheatcroft Collection in the United Kingdom is a large and important collection of historical softskin and armoured military vehicles. It is one of the largest private collection of military vehicles in the world.
The collection has around 200 items, including more than 130 vehicles, of which 88 are tanks.The majority of the collection is of German, American and British origin, with a smaller number of vehicles from, Japan, France, and Russia. The owner of the collection, Kevin Wheatcroft, has been collecting military vehicles for over 40 years.
The collection is perhaps notable for having a number of extremely valuable and rare Second World War-era German military vehicles, including a number of Panther tanks, one of which is close to full restoration. A number of rare Tiger tanks, both I and II as well as StuG assault guns, Panzer III's, and a Panzer IV tanks.
Below is an update of what the collection has been up and you can follow the Wheatcroft Collection on Facebook
We have recently discovered this immaculate, as new Maybach HL 230 in a French barn along with many HL 230 parts. It is believed from the farmer that the barn has been kept locked since the Germans ceased using it as a field tank repair shop. This engine is destined for one of the collections Tiger 1's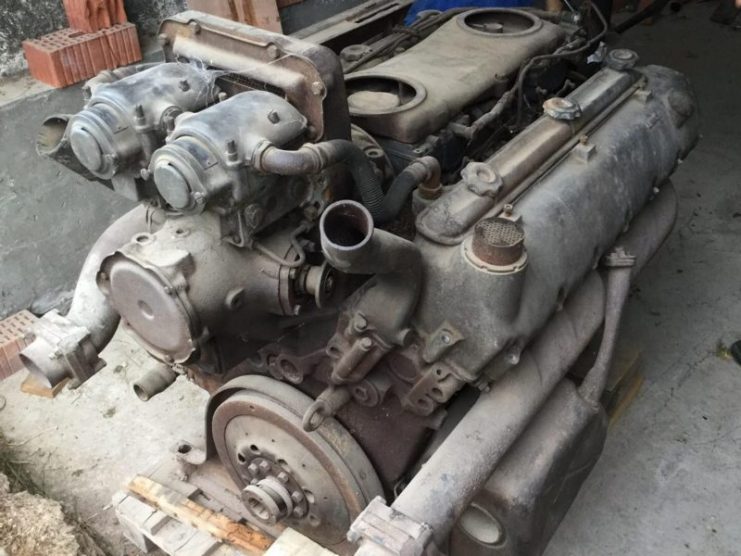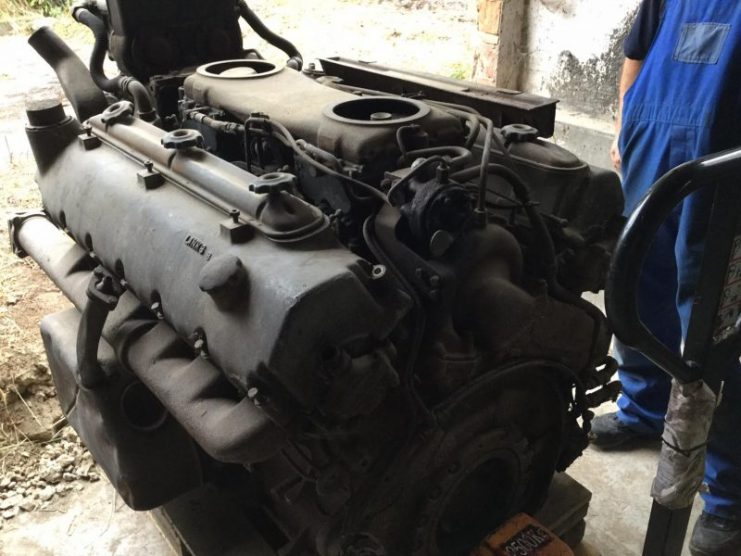 The latest picture of the Collections 770 Mercedes from our restoration partner Peter Spillner in Germany. Peter has now taken delivery of three engines and gear boxes for restoration. One engine and gearbox will be kept as a display item alongside the finished car with one engine available for swaps. The latest picture shows the first fitting of the body for alignment and small repairs that may be necessary before stripping and painting.
The Collections 1939 770K open tourer being restored at Rosenow Restaurierung, one of the Collections restoration partners in Germany. This week Kevin is delivering the engine and gear box for installation before refitting the bodywork. This car should re-join the Wheatcroft Collection's other important Mercedes Benz's sometime in 2018. Whilst we always knew the car was very intact and original, just how original has only become apparent during the research process. For instance, it will still sport its original exhaust system and after a 10 year hunt for spare engine parts, it will be rebuilt, totally numbers matched as we accidentally stumbled across the original engine that it left Mercedes with. The two spare engines will be restored as working exhibits to be displayed alongside the finished car.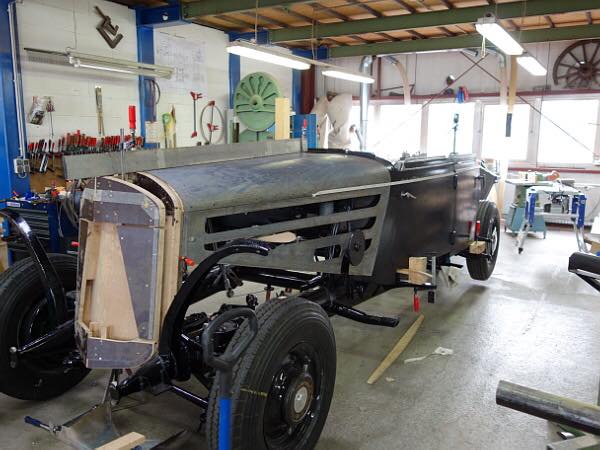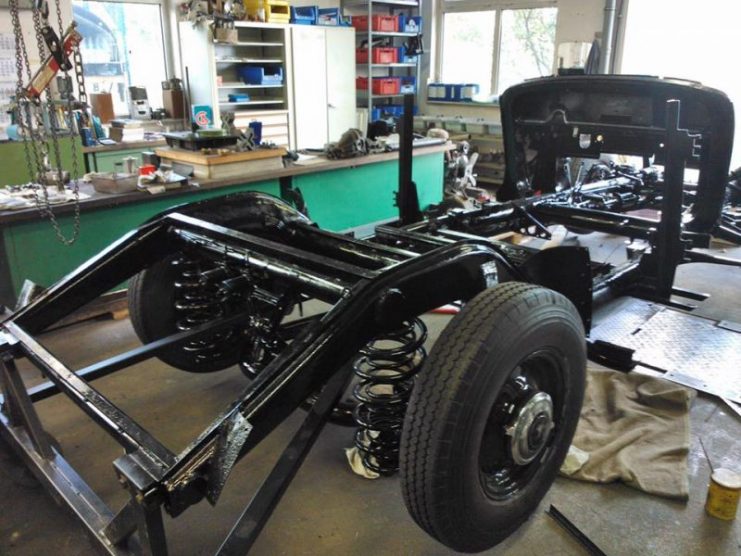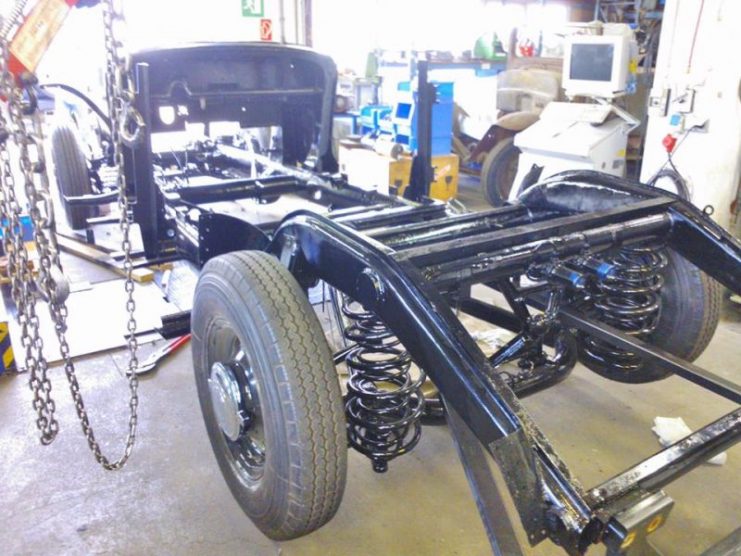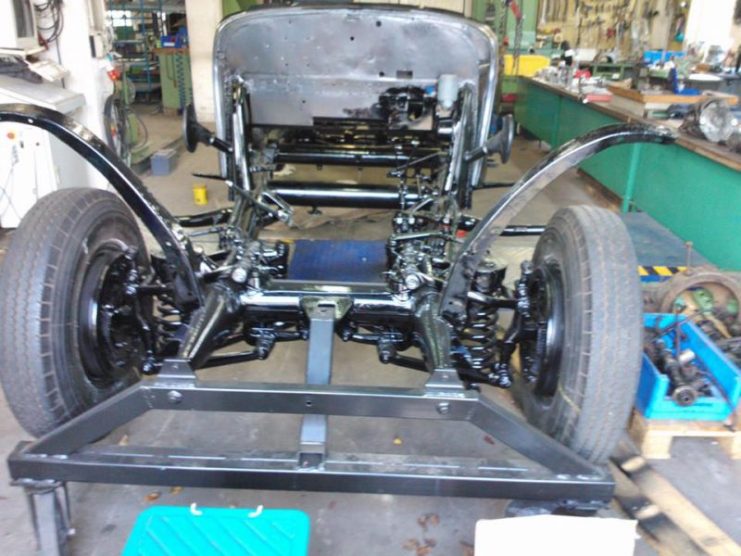 The Collections 1943 Borgward B3000 recently acquired from the French dealer Matthieu Dumias, one of the Collections preferred suppliers. This truck is in amazingly original condition. It is being returned to running condition but left with the 'as found' look as it's a shame to destroy so much originality. Its front Notek and original WH prefixed number plates were found under the driver's seat and must have lay there since the truck was demilitarised and sold to its first civilian keeper in 1946. It will join one of half a dozen vehicles in similar 'as found' condition.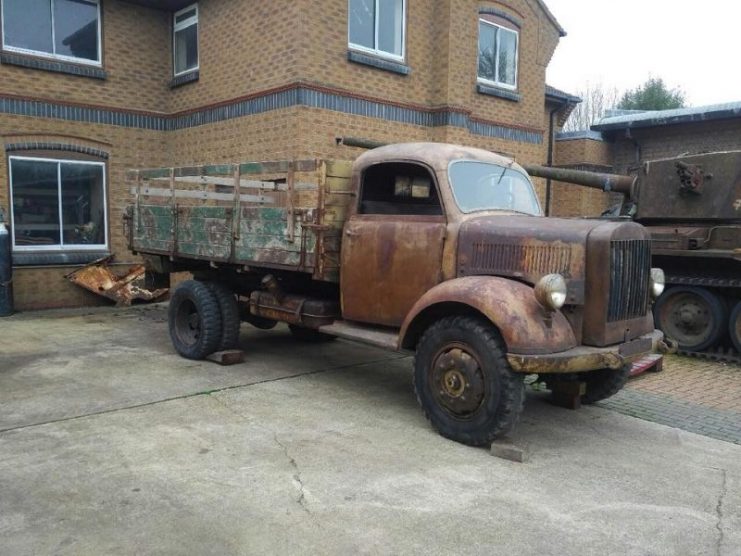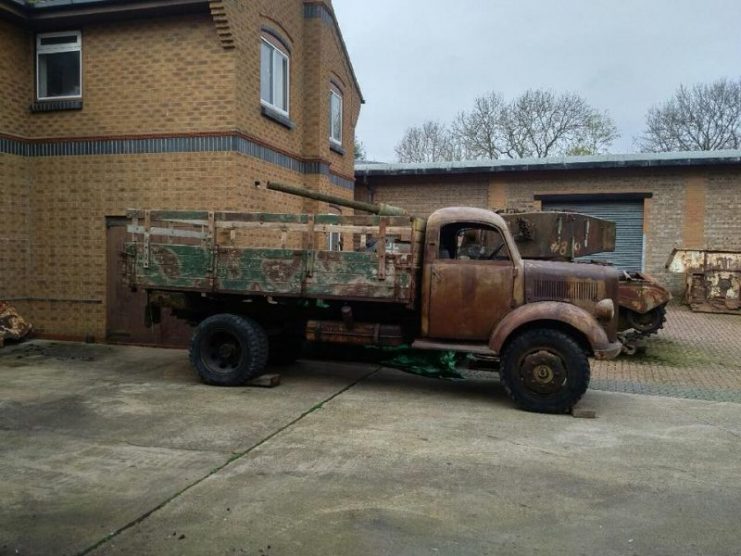 This 4 tonne stone eagle has joined the Wheatcroft Collection's growing assembly of Third Reich architectural embellishments and will soon take its place in a park dedicated to the display of these items. We are unsure of where the eagle originated from but it was found in a garden in Surrey and is believed to be a corner decoration stone (one of two), off of a public building in Berlin. Further research is required before we can guarantee its origins.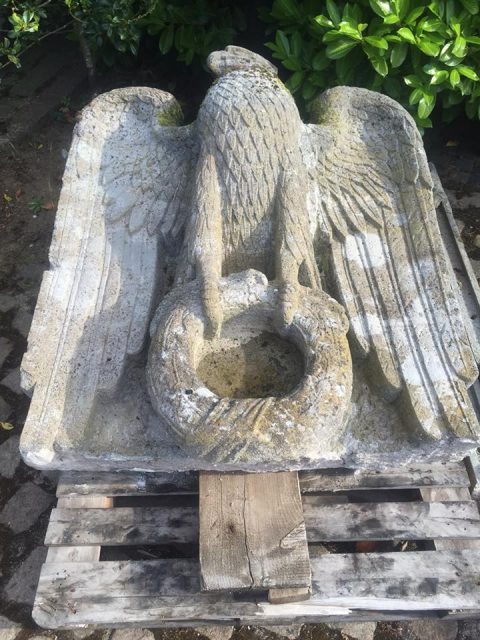 Latest update on the Collections WW1 AEC Y Type showing the installation of the gearbox, gear lever, handbrake and running board irons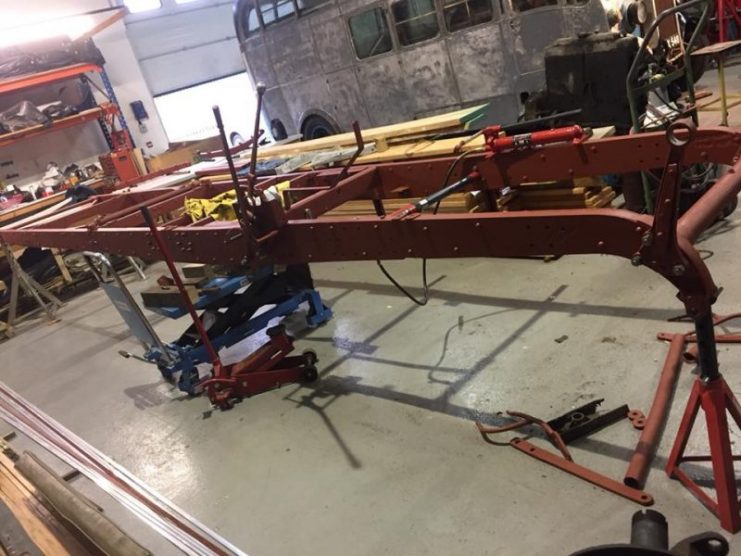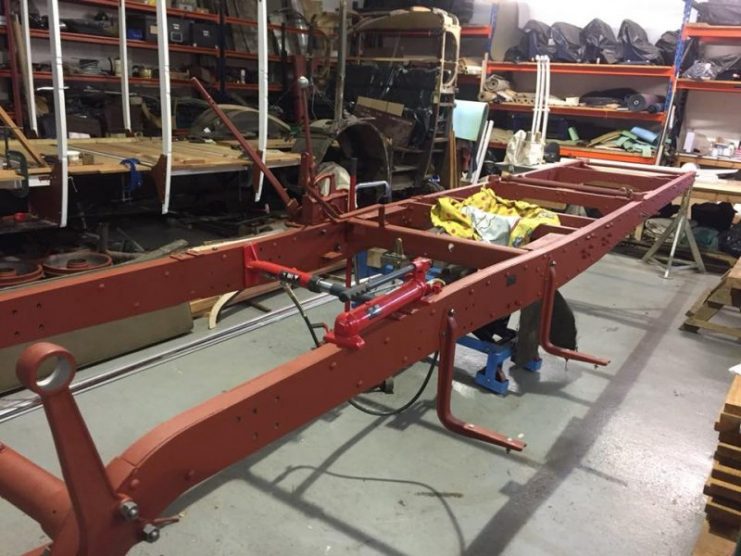 Recently salvaged a 3 metre high, 5 tonne stone statue depicting a WWI German soldier, now on display in the Collection's memorial park.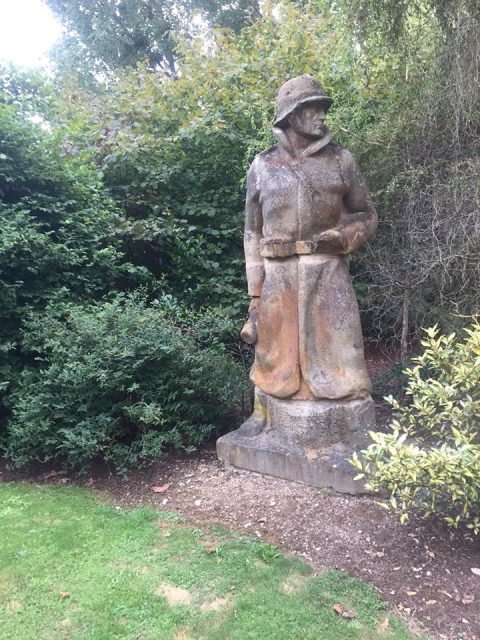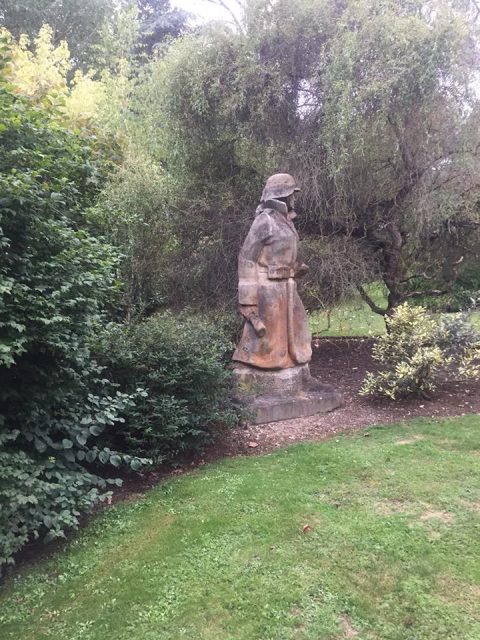 These two images show the recently restored Maybach HL62 6 cylinder engine of 1944 construction that is destined for one of the Collection's 8 tonne Krauss-Maffei semi-tracks. The completed machine is due to join the Collection sometime in 2018.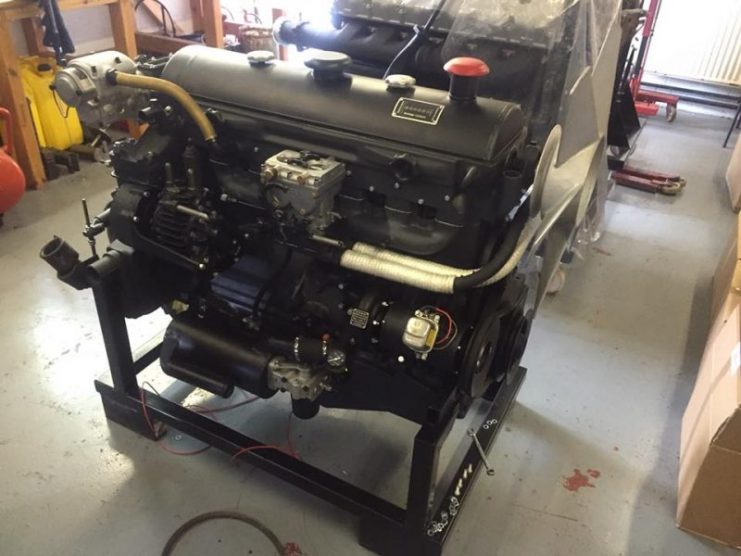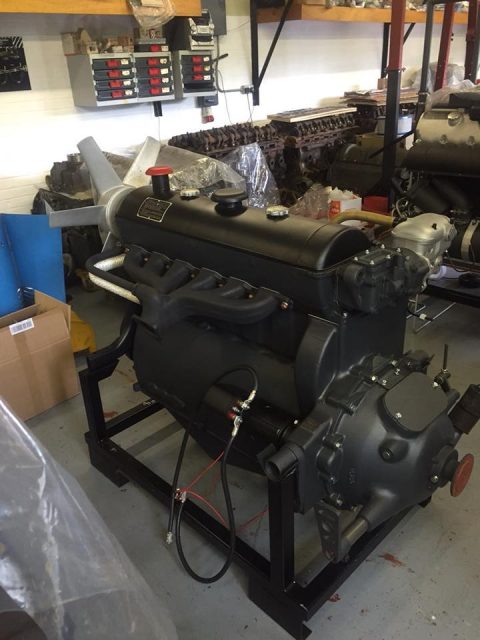 This 6 tonne table in its memorial park which has been cut from the torpedo belt of battleship Tirpitz. It will stand as a memorial to the men lost on board this ship.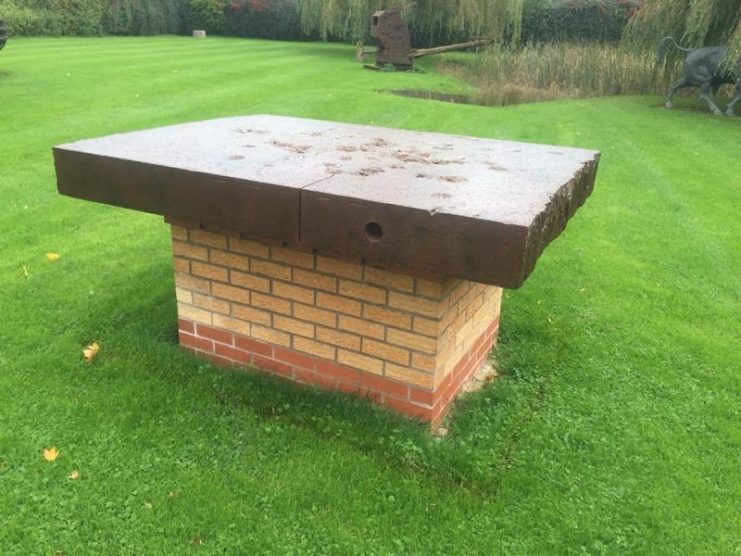 It has also taken delivery of this stone column from Bavaria, it is one of two that supported the balcony on the main entrance of the Platterhof Hotel (the NSDAP party Hotel), that stood behind Hitler's Berghof. We have not been successful in tracing the whereabouts of the second column but further enquiries are being made. This is to be erected in the memorial park at the Head Quarters of the Collection.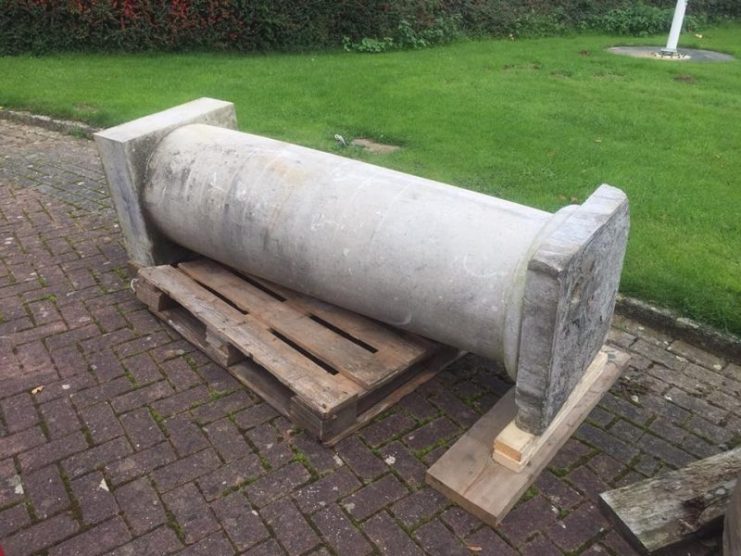 Recently discovered Tiger I parts found just before Christmas in Normandy, France. These parts are already being restored for one of the Collections Tiger I's.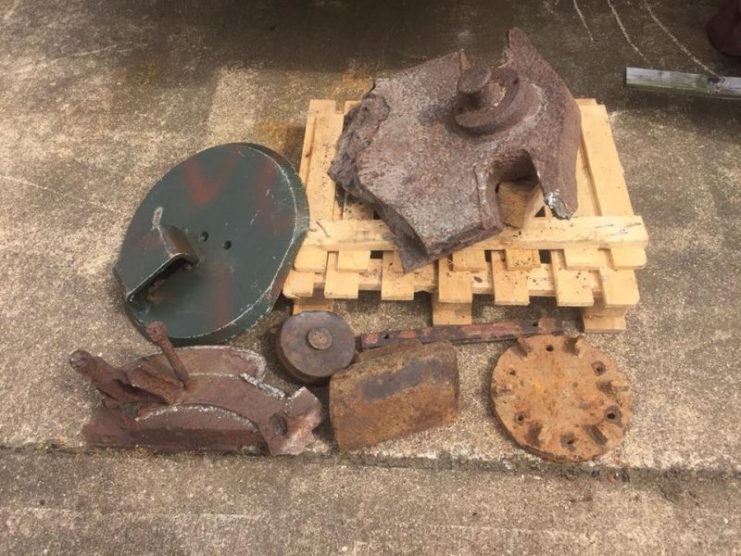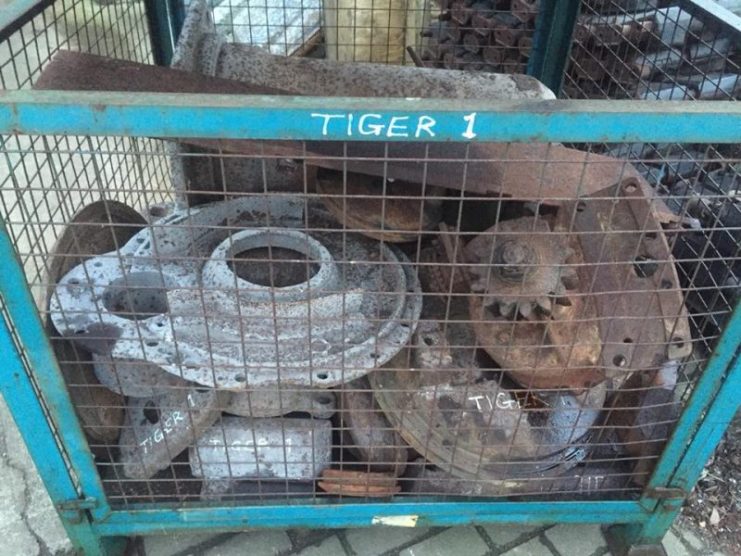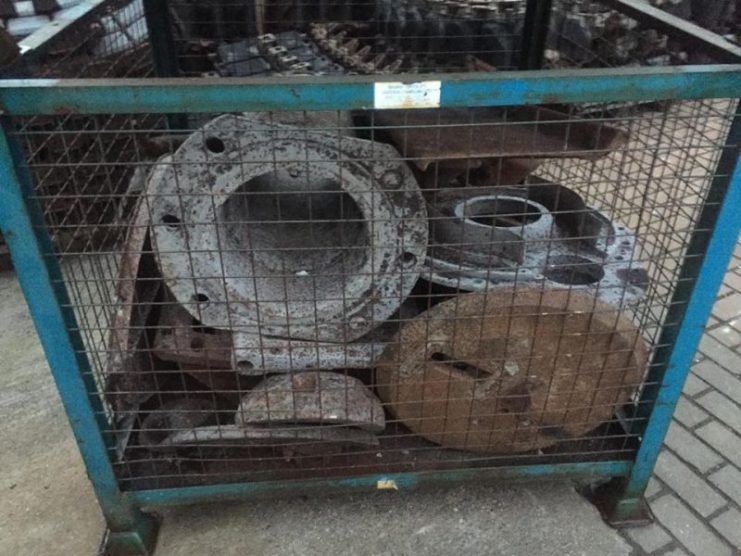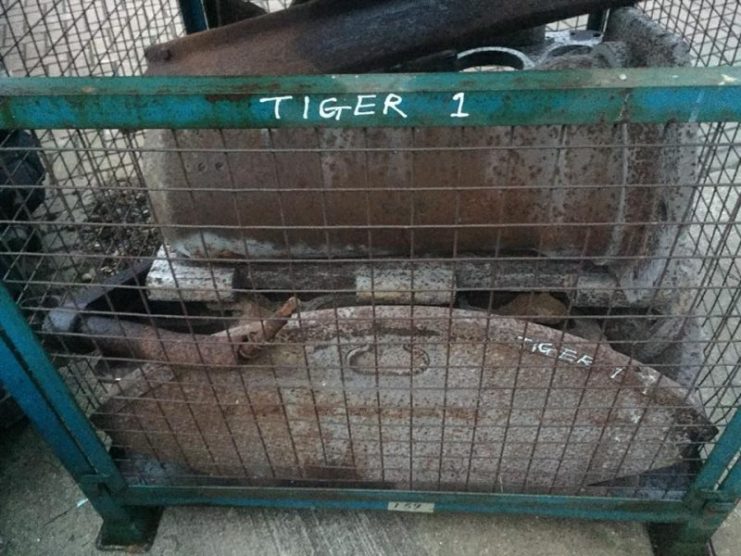 Recently unearthed in Germany, a pair of King Tiger final drives destined for the Collections 2nd King Tiger.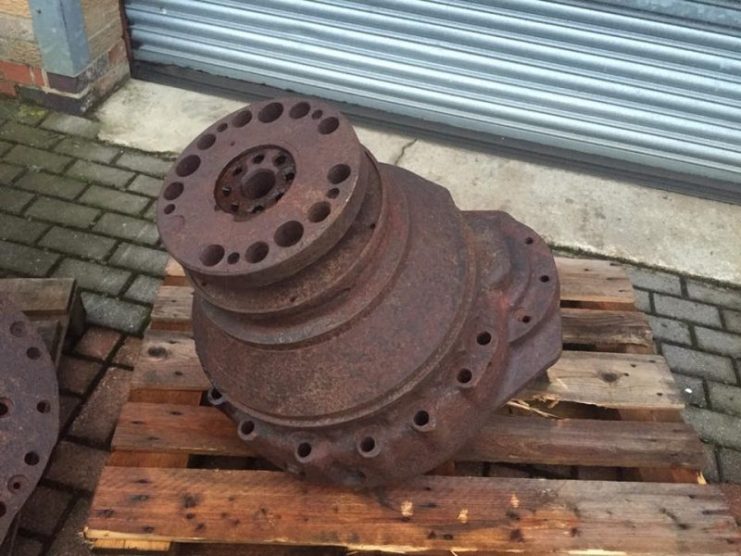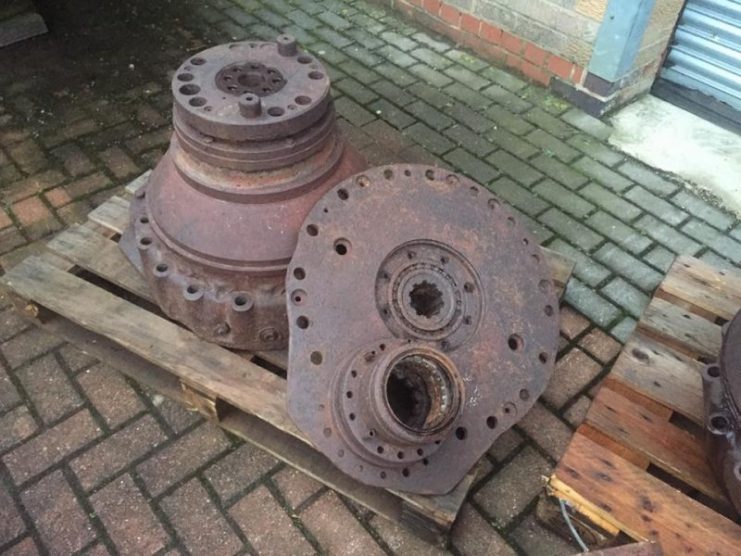 The Wheatcroft Collection has added this 'downed' Spitfire to its memorial park. It depicts the original markings of an actual reconnaissance Spitfire that crashed in Normandy.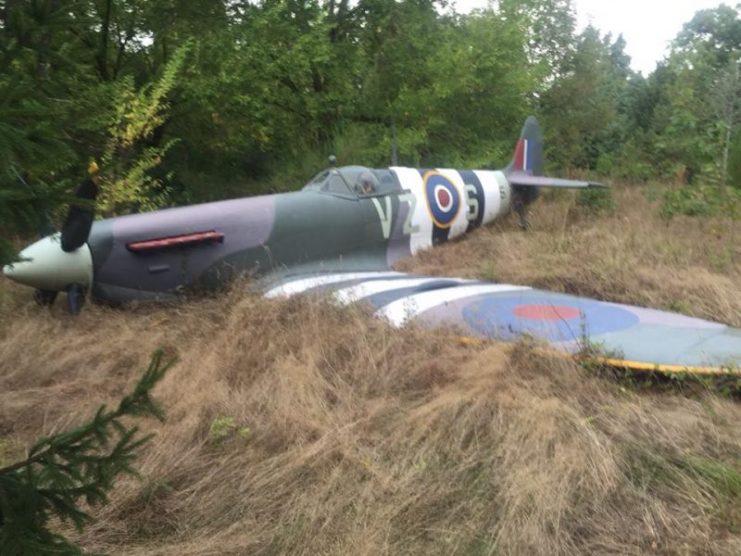 Following a lead, the Wheatcroft Collection has recently unearthed a cannon buried in Berlin. It was located by a metal detector, and revealed itself to be a 7.5cm KwK 37 L/24 Close Support Gun. It appears to have been removed from a STuG III or a SdKfz 251 and converted into a festungspak during the street fighting in May 1945.
The gun is now back in the UK undergoing restoration after being deactivated. When permission is granted by local land owners, a further expedition is planned later this year to recover what promises to be the remains of a heavily destroyed Tiger I.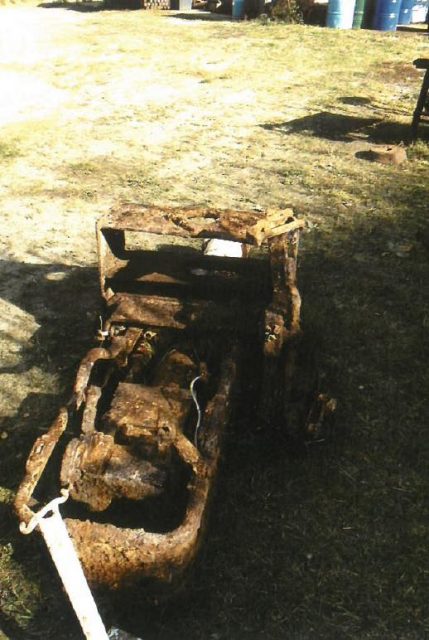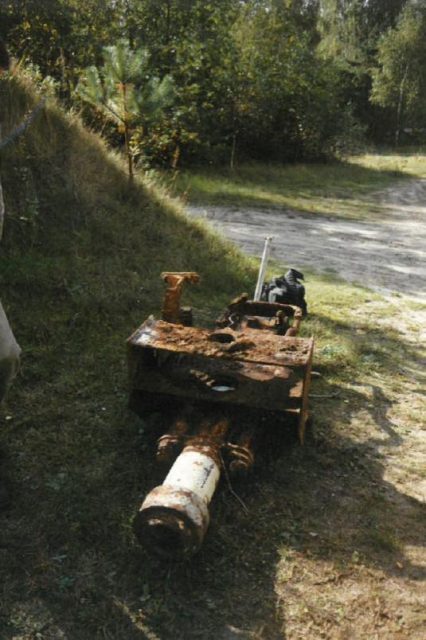 Don't forget you can follow the Wheatcroft Collection on Facebook
The restored Maybach engine is a thing of beauty. The amount of work needed to rebuild it, which entailed restoring original parts and manufacturing new components is quite amazing. Great efforts have been made to track down original manufacturers to see whether they could produce components or have details on the originals. The engineers themselves seemed almost indifferent to the attention their work received from us visitors. It's all in a days work.