For a warship that was only active for 11 years, the armored cruiser USS San Diego (ACR 6) has continued to live on, 100 years after its sinking near New York's Fire Island by a German submarine, in a way that most sunken warships do not.
The story of this ship contains some interesting distinctions. First, she was the only U.S. warship to be sunk by the enemy after the U.S. entered World War I. Second, the only Medal of Honor to be awarded to a Filipino sailor was given to one of her crewmen. Third, the account of her demise is a most gallant and picturesque one, as if it were "made for the movies".
Through the years, the shipwreck of San Diego has been a popular destination for recreational divers; and now, 100 years later, in the centennial year of the end of World War I, the U.S. Navy is also conducting dive training at the site of the San Diego. Perhaps they may ascertain, once and for all, whether the ship was sunk by a torpedo or a mine.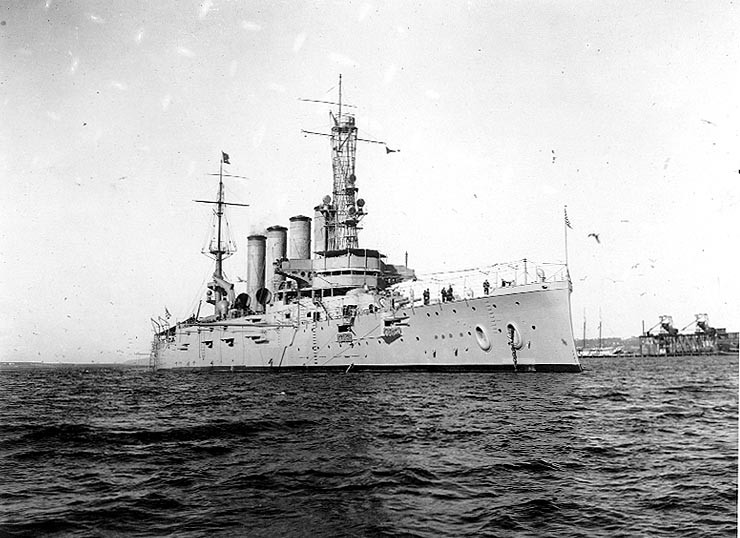 Medal of Honor incident
The USS San Diego was originally commissioned into active service as the USS California in 1907 and was renamed in 1914 after it was decided that state names should be reserved for battleships.
She spent most of the years leading up to World War I as part of the West Coast Naval fleet. It was in the Gulf of California, in 1915, that a chain reaction of boiler explosions onboard resulted in two of San Diego's crew being awarded the Medal of Honor.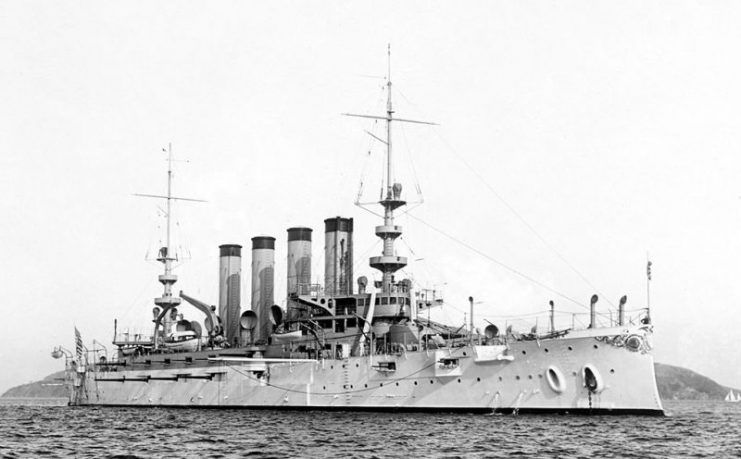 The first boilers exploded in fire room 2. Ensign Robert Cary, on duty as fire room observer, grabbed one of the watertight doors as it was being electrically closed from the ship's bridge, and held it open amid billowing steam, yelling to the men inside to escape that way.
24-year-old Fireman Second Class Telesforo Trinidad, who had been recruited into the Navy from the Philippine Islands, and one other man ran out; then Trinidad realized that Fireman Second Class R. W. Daly was not with them. He ran back into the fire room, located the injured Daly, and carried him to safety, while Cary then secured the door.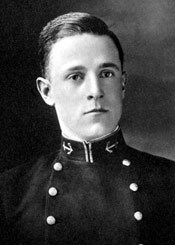 Cary, who was commended for being "cool and collected and show[ing] an abundance of nerve under the most trying circumstances," then directed the men in fire room 1 to safety. Meanwhile, Trinidad reached fire room 4 just as boilers exploded in fire room 3. Despite being wounded by the blast, Trinidad handed Daly off and went back into fire room 3 to help rescue another wounded shipmate there. Both Cary and Trinidad were later awarded the Medal of Honor for their heroic actions that day.
World War I service and sinking
In 1917, San Diego was ordered to the Atlantic Ocean to serve as a convoy escort. She accompanied ships leaving New York on the first leg of their transatlantic journeys, passing them off to ocean escorts in Nova Scotia.
After a year of safely conveying her charges through "submarine infested" waters, San Diego was passing near Fire Island, New York on July 8, 1918, when a massive explosion well below the waterline rocked the ship, immediately flooding the port engine room and quickly flooding fire room 8 as well.
This caused the ship to list to port far enough that water next began to flood into the gun deck. Once the gun deck flooded, the ship rolled over and sank—and all of this occurred within 28 minutes!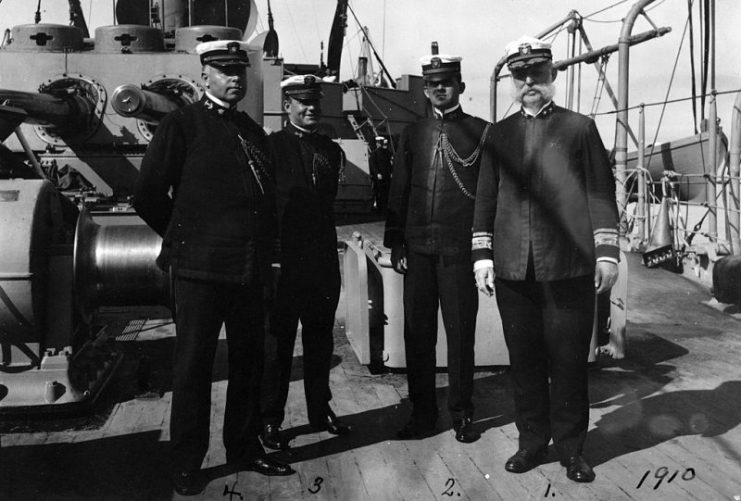 The sinking of the ship highlighted how well-drilled discipline can save lives in a crisis. For approximately 10 minutes after the explosion, believing San Diego had been hit by a torpedo and therefore an enemy submarine was nearby, Captain H. Christy held off on calling Abandon Ship.
Every gun blazed away at anything remotely resembling a submarine. Because the blast had disabled the ship's radio, there was no way to call for assistance, so the captain sent an officer and oarsmen to shore in a dinghy to summon help.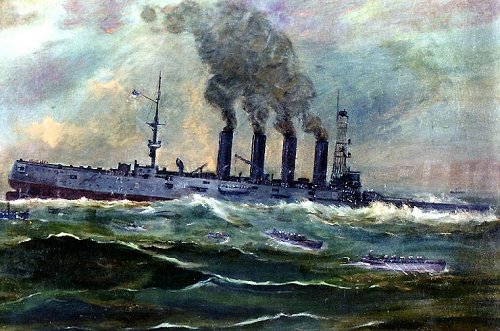 Once it was evident the ship was quickly going under, Captain Christy called "All hands abandon ship." One Sailor recalled that "all hands piled on cheerfully" once the lifeboats were launched, although many ended up jumping into the water. In the best form of Naval tradition, the Captain was the last man to leave the ship, putting on a life preserver and jumping into the water himself, where a lifeboat picked him up.
The crew stayed upbeat despite the possibilities of drowning, shark attack, or (as they thought) submarine attack. Instead of panicking, they cheered their Captain as he escaped, and then spontaneously sang the National Anthem as their ship and everything they owned onboard disappeared beneath the waves. Three ships eventually came to their rescue.
Most remarkably, nearly 1,200 Sailors abandoned ship in less than 20 minutes, and in the end, it was determined that "only" 6 men lost their lives. The overturned hull of the San Diego serves as their final resting place.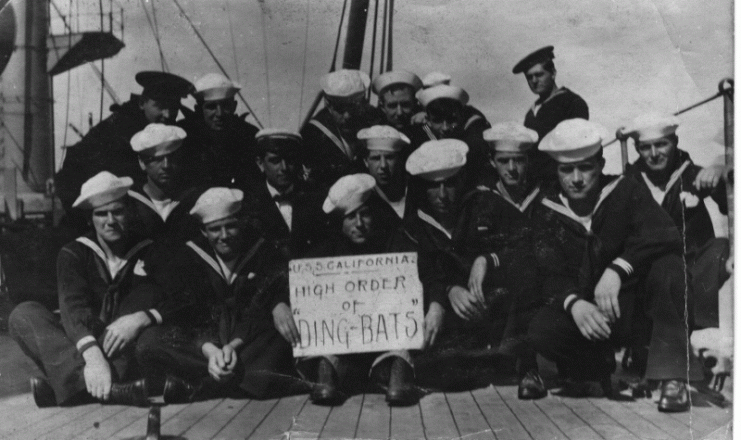 Torpedo or Mine?
Although Captain Christy reported that a torpedo hit San Diego, the New York Times quickly published a headline that "Weight of Opinion Seems to Favor Theory That Cruiser Ran Upon a Mine," pointing out that no submarine activity was observed after the explosion, and interviewing other sea captains who opined that the "violence of the explosion and rapidity of the sinking" indicated that a mine was to blame.
It was agreed that a mine explosion typically caused more catastrophic damage than a single torpedo, and one captain pointed out that vessels had even been known to remain afloat for hours after being hit by multiple torpedoes.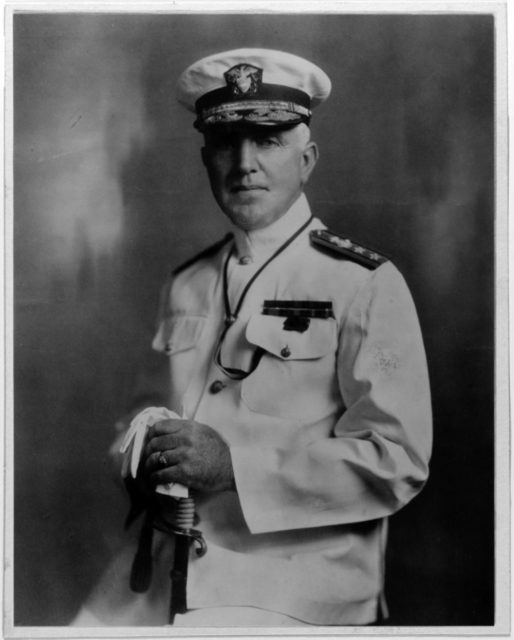 The day after San Diego sank, the Navy searched the vicinity and discovered six mines. This seemed to point the finger at German submarine U-156, which had indeed previously planted mines in the New York Harbor area. Despite a lack of concrete evidence, U-156 to this day is generally credited with laying that minefield and causing the sinking of San Diego.
The answer will never be known for sure since U-156 (and its records) disappeared at sea. A month after San Diego's demise, a Naval Board of Inquiry ruled that it was a mine that sank the ship.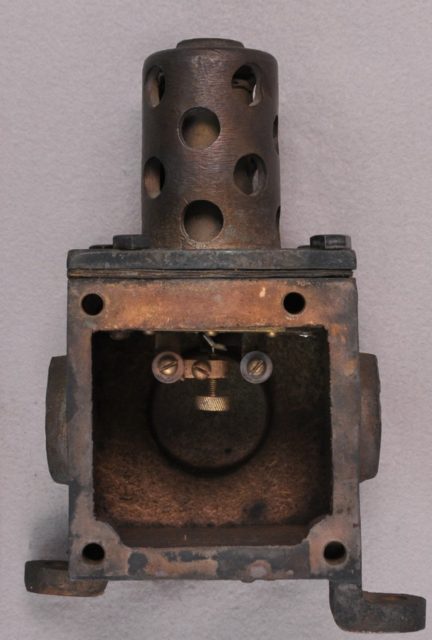 100 Years Later
Is it possible that modern technology can help solve the mystery of what exactly sank San Diego? The Navy is currently trying to do just that, using the wreck as an opportunity to conduct a training exercise for Mobile Diving and Salvage Unit Two.
According to Naval History and Heritage Command (NHHC), which is leading the survey of San Diego, "This dive is part of an ongoing partnership to use Navy wreck sites which provide valuable, non-intrusive, training for the diving, salvage, and rescue community.
The mutually beneficial training also results in current information on the condition of sunken military craft for NHHC's Underwater Archaeology Branch which is charged with managing the site."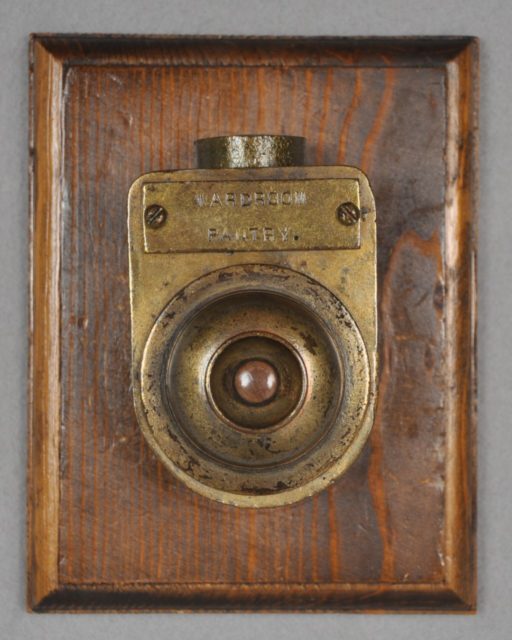 Current information is vital to NHHC's Underwater Archeology Branch in its management and preservation of over 2,500 military shipwrecks and 14,000 sunken aircraft, because hazards such as fuel stores or live ordnance may become exposed over the years due to environmental factors or "unauthorized disturbance" (outlawed in 2004) from souvenir hunters. A unique challenge to many wrecks is that they serve as war graves, and some may even contain state secrets.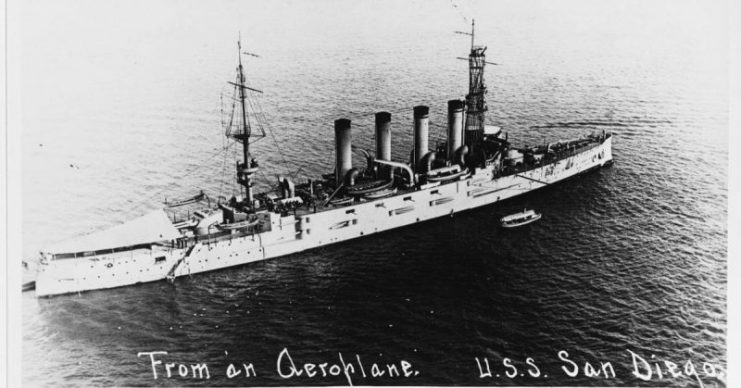 According to NHHC, Military Sealift Command rescue and salvage ship USNS Grasp (T-ARS-51) is participating in the dives, and more notably, they "are being documented by a mass communication specialist from Expeditionary Combat Camera in what will be that command's final operational mission before it is disestablished this fall after more than 100 years of service documenting fleet and military operations around the world."
Read another story from us: Battlecruisers: A Flawed Naval Experiment of WWI
In 2017, divers were able to determine that the shipwreck of the San Diego was in good condition for its age, but their visual evidence was too obscured to be able to say definitely that a mine caused the damage in the hull—damage that is rapidly deteriorating as the years pass. In 2018, there is a new chance that mystery may be solved, and an uncertainty removed from the story of USS San Diego and its gallant crew.