For sale by Historic and Classic Aircraft Sales. The Vampire Preservation Group has successfully operated this 1952 de Havilland Vampire T11 for over a decade, maintaining it in pristine condition and delighting millions of spectators at air displays across the UK and Europe. They are very proud of their achievements but have now sadly decided the time has come to sell this unique aircraft.
Why are the Vampire Preservation Group selling the aircraft?
Recently WZ507 has been quieter on the air show circuit than the current owners would have liked. This is because their display pilots (who are also the main co-owners of WZ507) have not had sufficient time to keep current with display flying due to family and work commitments.
This situation is not going to improve in the near future – they simply do not have the time to safely practice for flying displays with this aircraft at public events.
Is the aircraft ready to fly?
Yes. WZ507 has just completed its annual maintenance inspection and is fully serviceable and in great condition. It has been regularly maintained since its return to flight in 2002 and has flown frequently. All logbooks and maintenance records are available and included in this sale.
Is the Vampire difficult to operate?
This aircraft currently operates in the UK on a CAA "Permit to Fly", which is renewed annually. A new Permit to Fly is included in this sale. A CAA approved Operations Control Manual (OCM) is also required for UK operations, based upon CAP 632. UK display flying regulations are covered in CAP 403. There is CAA approval to operate without live ejection seats.
Please note, if sold abroad, other national regulations may apply.
Can anybody buy and fly this aircraft?
Anybody may purchase this aircraft! To fly as pilot-in-command you obviously need a pilot licence, successful completion of a short conversion course and an endorsment from the CAA for UK operations. This aircraft was designed to train pilots and is consequently very straight-forward to fly.
Key Facts
This Vampire was built in 1952 at Christchurch, Dorset (c/n 15127) and is believed to be the ONLY airworthy de Havilland Vampire T11 in the world. Other airworthy two seat variants are still flying but these tend to be ex-Swiss Vampire T55's. This Vampire is a genuine ex-RAF Vampire T11, making it a very rare aircraft indeed.
This aircraft had its annual inspection earlier this year and has a "Permit to Fly", valid until May 2017.
The aircraft is fully airworthy, capable of aerobatics and has been regularly displayed on the air show circuit by the current owners since 2002.
The CAA registration for this aircraft is G-VTII but we have CAA permission to use the original military registration of WZ507 instead. This enables us to display our Vampire in authentic RAF colours.
This aircraft served in the RAF from 1953 to 1969.
In 2008 the aircraft's paint was stripped back to bare metal (and wood!), the airframe treated to prevent corrosion and then repainted, which has helped preserve the aircraft in A1 condition.
In 2011 we replaced the existing Goblin engine with another example, which had only logged around 100 hours flying time. The new engine was completely stripped down, inspected and rebuilt before installation, which has extended the life of our aircraft enormously.
Airframe hours: 1373:40 (as of 1st May 2016)
Engine hours: 121:50 (as of 1st May 2016)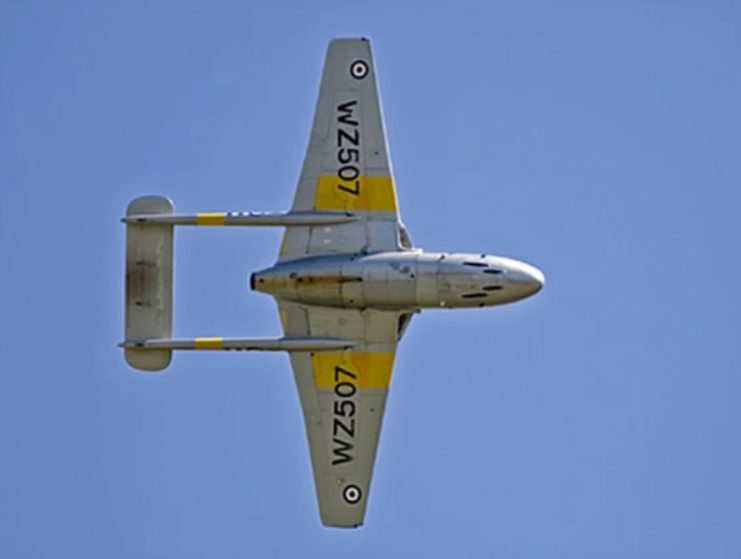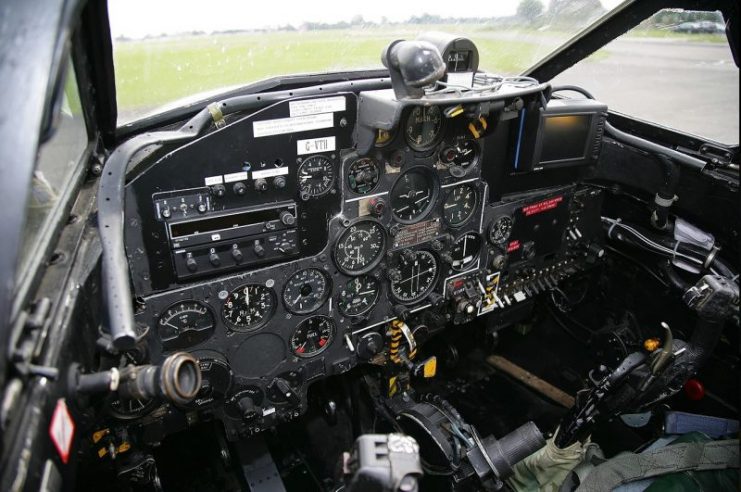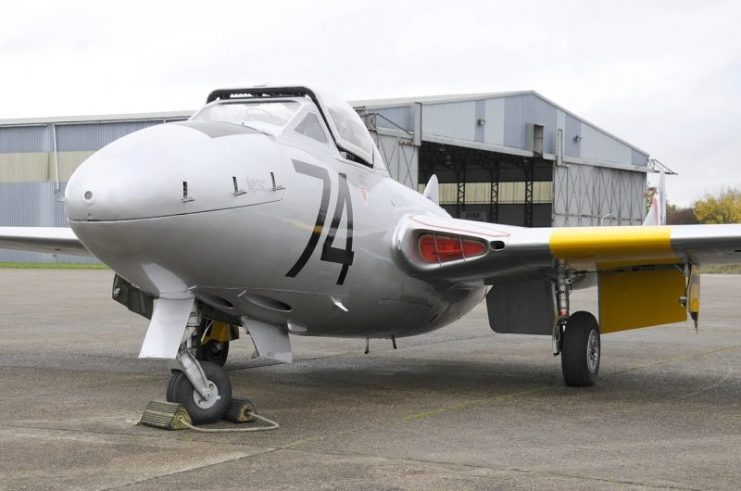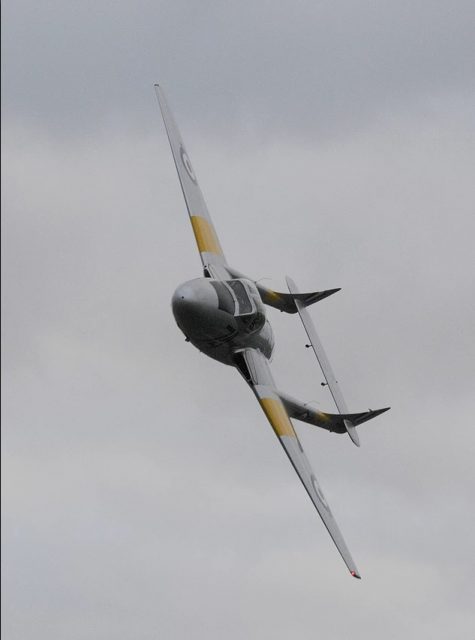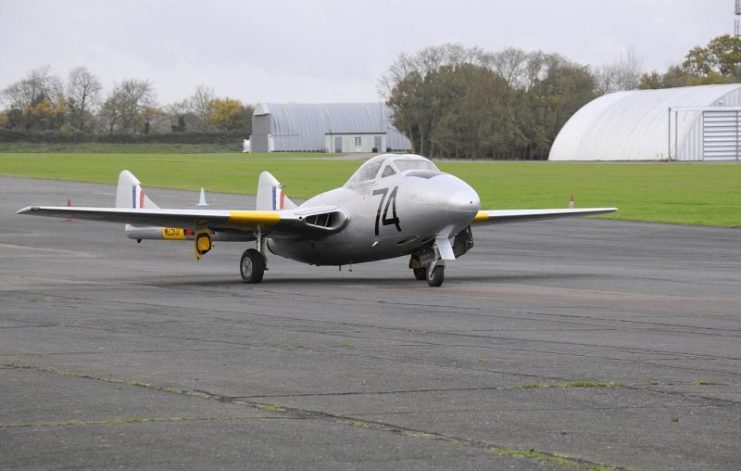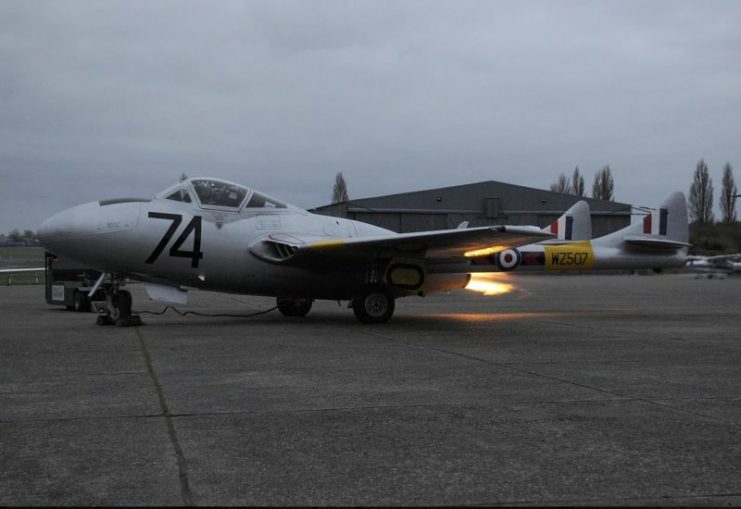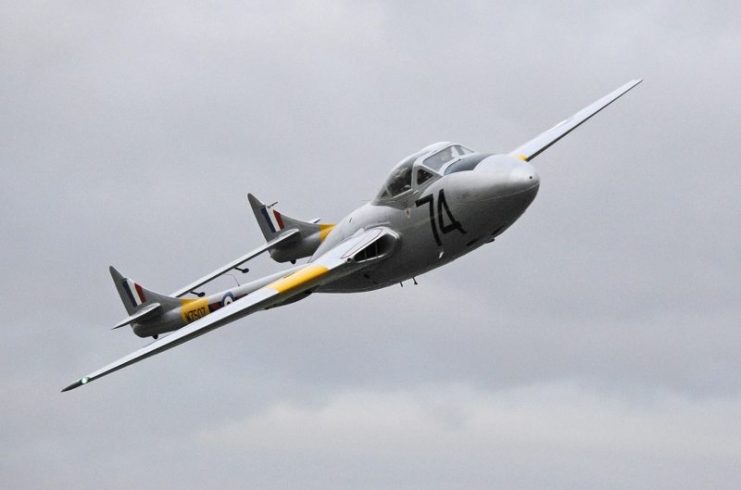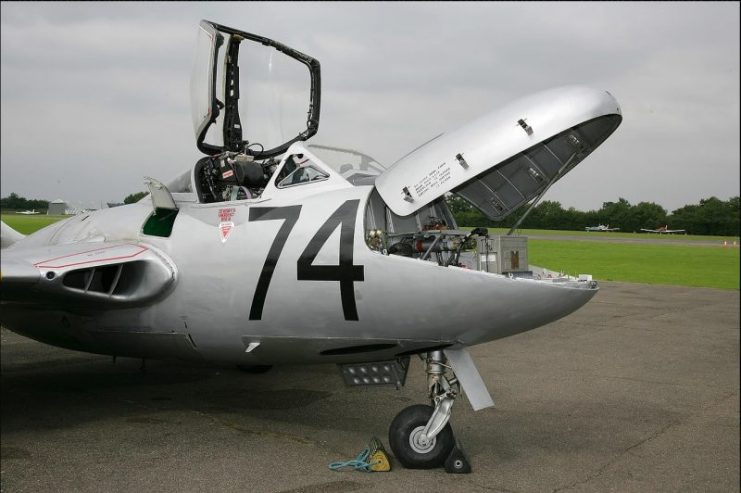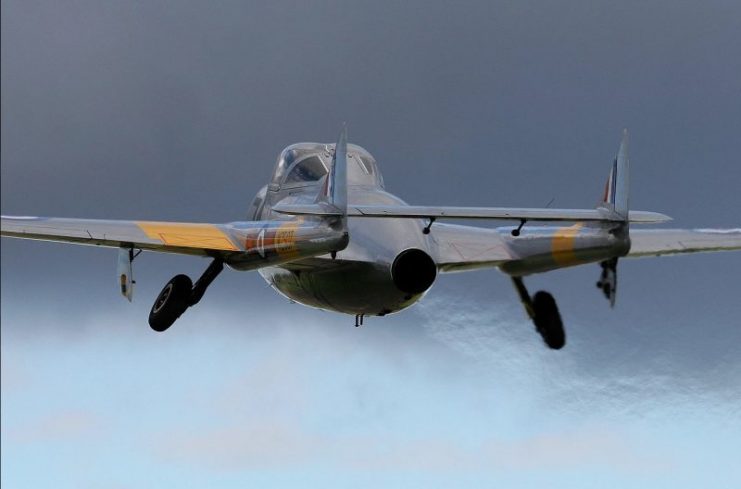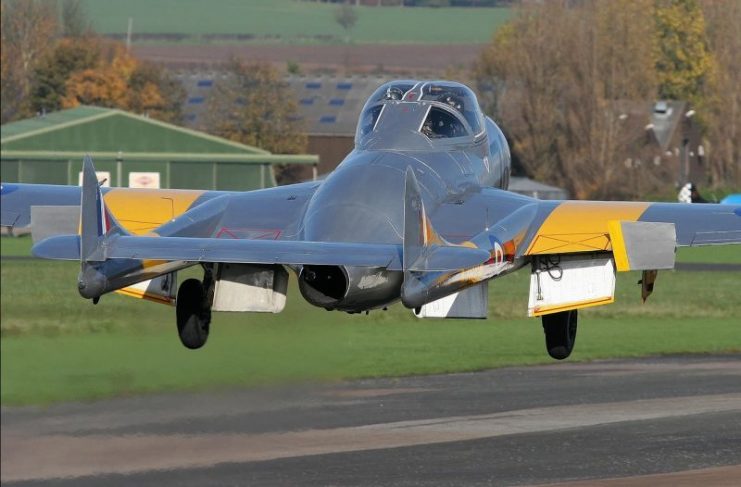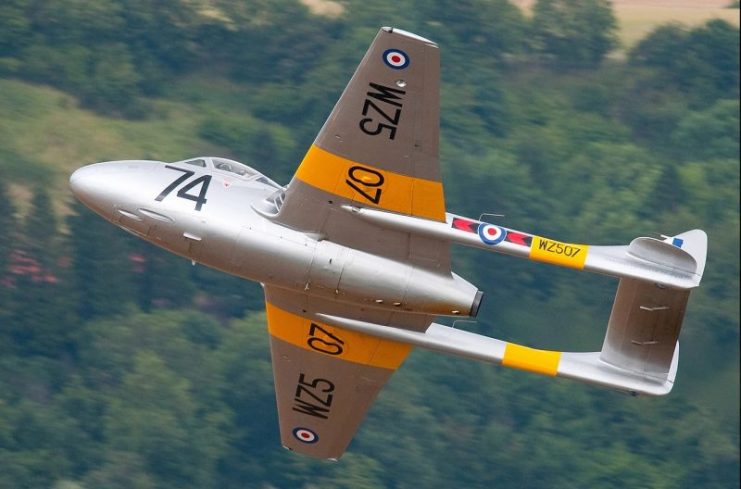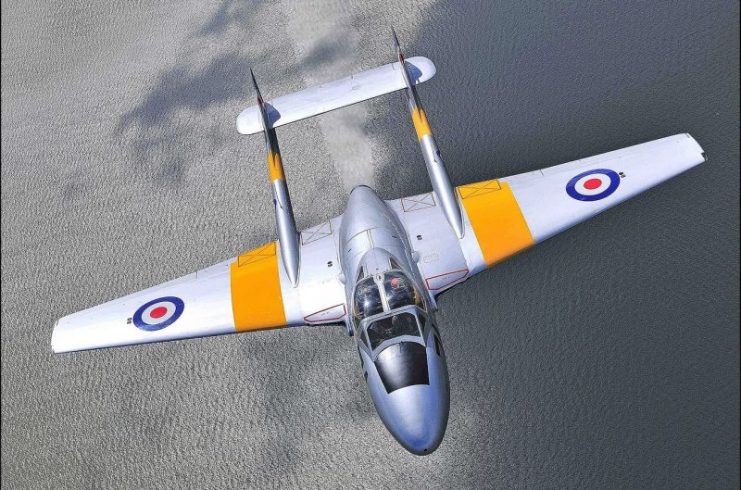 The Goblin engine which was replaced in 2011 is also included in this sale and can be used as a useful source of spares. We are also including a modest selection of other spare parts we have collected over the years and can supply a full inventory to anybody seriously considering buying this aircraft.
You can but from www.historicandclassicaircraftsales.com and you can follow them on Facebook
Guide Price $130,000